Former UFC lightweight champion Khabib Nurmagomedov has revealed that UFC has offered to give a double bonus to Islam Makhachev if he can finish Beneil Dariush. The no.4 ranked UFC Lightweight contender Islam Makhachev is getting ready to face his biggest challenge in the division as he fights the no.3 ranked fellow lightweight Beneil Dariush at the UFC FIGHT NIGHT event which takes place in February 2022. Islam Makhachev who is the best friend of former champ Khabib was rooting for a title shot after his last win but UFC wants him to go through Beneil Dariush first as both of these fights have a long winning streak in the division.
Islam Makhachev in his last fight fought Dan Hooker and defeated him in the very first round. After getting the win he called for his shot at the title. But many people debated whether he deserves the title shot or not. Another fight in the title contention reign is Justin Gaethje who is coming of an impressive win over Michael Chandler and after that win, he asked UFC to grant him a title shot.
UFC lightweight champion Charles Oliveira at the moment is all set to make his first title defense against the no.1 ranked lightweight contender Dustin Poirier. Now UFC is trying to build up the lightweight division by making new contenders. The winner between Islam Makhachev and Beneil Dariush will become the next top guy in the division after Justin Gaethje.
Khabib Nurmagomedov says UFC will double Islam's bonus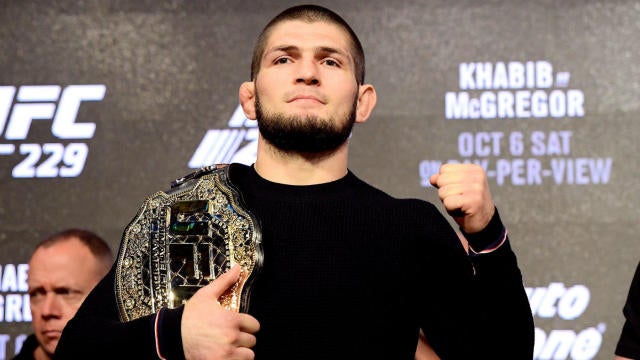 According to Khabib Nurmagomedov, Islam Makhachev will become coming out as the next title challenger after defeating Beneil Dariush. He also revealed a piece of inside information stating that UFC will be doubling up Islam's bonus if he is successful in finishing Dariush.
"Sometimes you have to build your name, and Beneil and Islam, this is truly and 100 percent a No. 1 contender fight," Khabib Nurmagomedov told ESPN. "Who's going to win? They're going to fight for the title, and UFC told Islam, if (he beats) Dariush, he's going to fight for the title. And UFC told – you know, like what's interesting, if Islam finishes him, they're going to give him like double bonus. It's very interesting."
"This is like just private news. I just want to share with you and fans because it's very interesting, and UFC really, really wants this fight, and they told him if you're going to finish him, they're going to give him double bonus. I don't know about Dariush's situation."
Khabib Nurmagomedov also made some bold comments as he went on to say that he believes that Islam and Beneil are more deserving challengers than Dustin and Justin.
"I truly believe these two guys, they are best in the world," Nurmagomedov said. "This is the two best lightweights in the world right now, and it's going to be a very, very exciting fight for me, for us, for Islam. Who's going to win here, they're going to fight for the title, like middle of next year."
"Like any any of them, like Islam or Dariush, they right now, they deserve to fight for the title right now. But we have like some big names on lightweights like, you cannot say no for Dustin Poirier, Justin Gaethje. These two guys, they have very big names, but like fighters, in my opinion, they are better: Dariush and Islam. These two guys, they're better than Dustin and Justin. It's just my opinion, you know, but they have big names, and we know this game, and sometimes it's not enough, like nine win streak or seven win streak. It's not enough to fight for the title."
HIGHLIGHTS:
Khabib Nurmagomedov talks about Islam Makhchev fighting Beneirl Dariush
Khabib Nurmagomedov stated that Islam and Beneil deserve title shot more than Justin and Dustin
Do you guys want to see this fight happen in 2022?
Purchase the UFC merch here.
Click to Predict here