UFC rising star Khamzat Chimaev will be back in action and is targeted to fight Li Jingliang at UFC 267 in October. No official announcement regarding the fight has been made yet but UFC is working on it.
According to the latest reports, UFC is planning to book a fight between Khamzat Chimaev and Li Jingliang for UFC 267 which will be taking place in Abu Dhabi. Octagon Bet first reported the matchup.
Per @raphamarinho of Combate, Khamzat Chimaev vs. Li Jingliang is in the works for UFC 267 in Abu Dhabi. https://t.co/D8iozgdXjL

— Aaron Bronsteter (@aaronbronsteter) July 9, 2021
UFC's 2020 year will be known for many things and one of them will be Khamzat Chimaev's UFC run as long as it lasted. Khamzat Chimaev became a rising star during the UFC's pandemic fight season. He got in the spotlight when he fought back to back in a matter of 10 days against the likes of John Phillips and Rhys McKee and easily defeated them. He then took on Gerald Meerschaert and knocked him out in just 17-seconds at UFC Fight Night 178 in September 2020.
Khamzat Chimaev was then scheduled to fight top welterweight contender Leon Edwards on December 19, but that fight got pushed back after the Briton contracted Covid-19. The bout was then rescheduled for Jan 17 at Fight Island in Abu Dhabi. That fight was canceled as this time around it was Khamzat who contracted Covid-19. The fight with Leon Edwards was again rescheduled for March 14. This time around, Khamzat announced that he won't be competing against Leon Edwards following the lingering effects of Covid-19.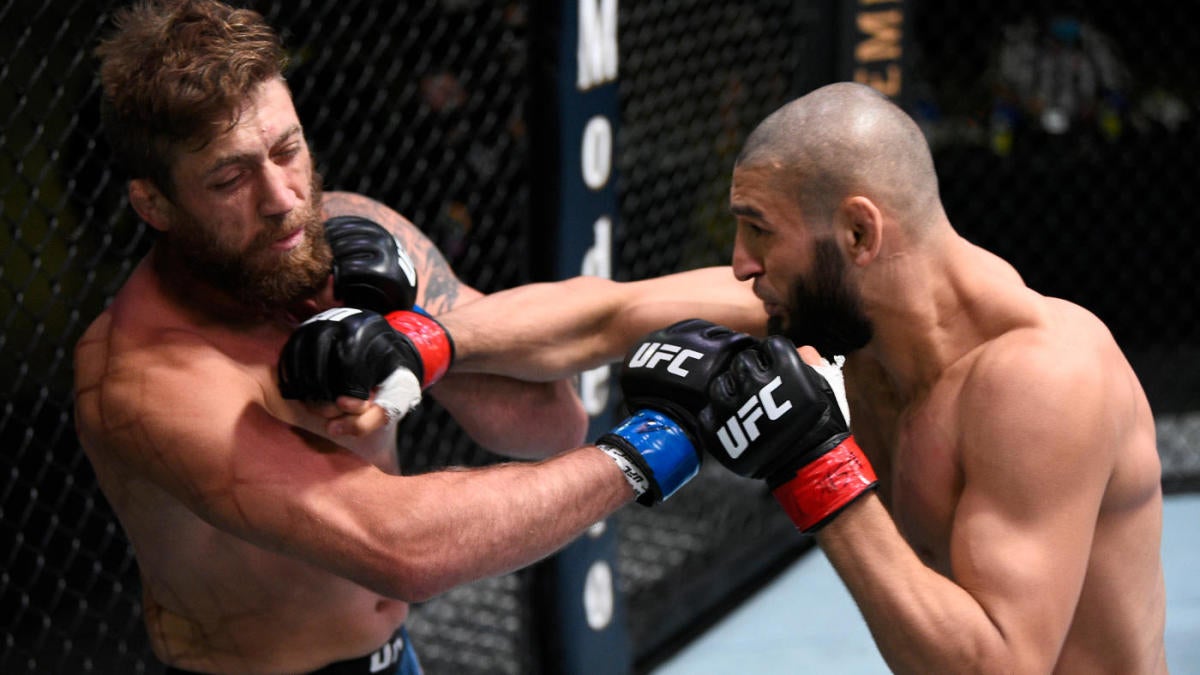 In March 2021, Khazmat announced on Instagram that he was retiring from the sport due to lung complications caused by COVID-19. Dana White later came out and said Chimaev was not retired and was just emotional after experiencing the effects of prednisone for his lungs during a training session.
In an interview recently he revealed why he was retiring and what he was going through.
"I was never scared about my life," Chimaev said. "I was scared about, like, what am I going to do with my mom and my family. That's what I was scared about. That's why I said maybe I was finished with the sport. My health is more important for me because I have to help my mom and my family."
"I'm healthy now," Chimaev said. "My father, my brother, they love the fight. They said, 'If you want to fight, let's do it.' I said, 'Of course I want to fight. All my life I want to fight. Why not now?' I can make money, give help to somebody. That's good for me.
"I love this sport. I love to smash somebody and make money. It's so easy work. Go and fight? I did all my life fights, I never get money, and now I can make money with this sh*t. I love it."
While Khamzat has been inactive his speculated opponent Li Jing Jingliang has also had his issue with inactivity. Li has just had three fights in his last three years in the UFC. His record in his past three fights 2-1. In his last outing for the UFC Li faced Santiago Ponzinibbio, replacing Muslim Salikhov, on January 16, 2021, at UFC on ABC 1. He won the fight via first-round knockout. This win earned him the Performance of the Night award for that fight.
Purchase the UFC merch here.
Click to Predict here.
Download the Fanatics Fantasy MMA app here.