UFC rising star Khamzat Chimaev says that Kamaru Usman is the Ultimate goal but is interested to fight against Nick Diaz who is coming back after a long lay-off.
Lingering complications from COVID-19 have put Chimaev's career on hold, forcing him out of two fights with Leon Edwards in December and March. Khamzat Chimaev is now apparently working his way back to the octagon.
Chimaev, 26, burst onto the UFC scene in 2020 with two stoppage wins in 10 days to kick off his UFC tenure. He returned in September and made it three wins in three fights with a devastating 17-second knockout of Gerald Meerschaert. All nine of Chimaev's professional fights have been wins that ended inside the distance.
Khamzat Chimaev wants to fight Nick Diaz
Now after recovering from COVID-19 and eagerly waiting for his comeback fight Khamzat has got a new opponent in mind. The 26-year-old Chimaev says he grew up watching the legendary Diaz and would now like to test himself against such a recognizable name.
"I want to fight with him," Chimaev told MMA Junkie. "That will be good. I watched his fight when I was a kid, now I'm going to fight with him. Perfect for me. I like it. I want to see who is the real gangster. I think he is a real gangster in this sport, but we'll see."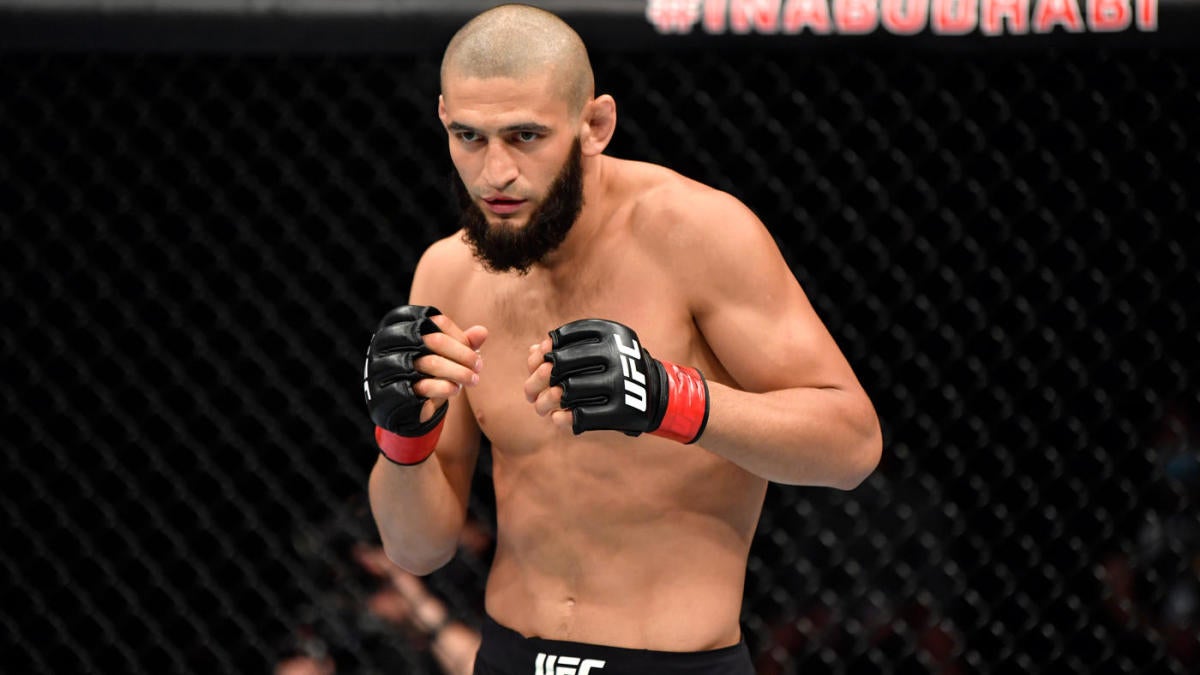 At one point, Khamzat Chimaev even announced he was walking away from the sport, leading many to wonder just how bad his infection truly was. Now, he says he didn't really fear for his own safety but knew he simply couldn't jeopardize his health for the sake of sport.
"I was never scared about my life," Chimaev said. "I was scared about, like, what am I going to do with my mom and my family. That's what I was scared about. That's why I said maybe I was finished with the sport. My health is more important for me because I have to help my mom and my family."
"I'm healthy now," Chimaev said. "My father, my brother, they love the fight. They said, 'If you want to fight, let's do it.' I said, 'Of course I want to fight. All my life I want to fight. Why not now?' I can make money, give help to somebody. That's good for me.
"I love this sport. I love to smash somebody and make money. It's so easy work. Go and fight? I did all my life fights, I never get money, and now I can make money with this sh*t. I love it."
Khamzat Chimaev is impressed by Kamaru Usman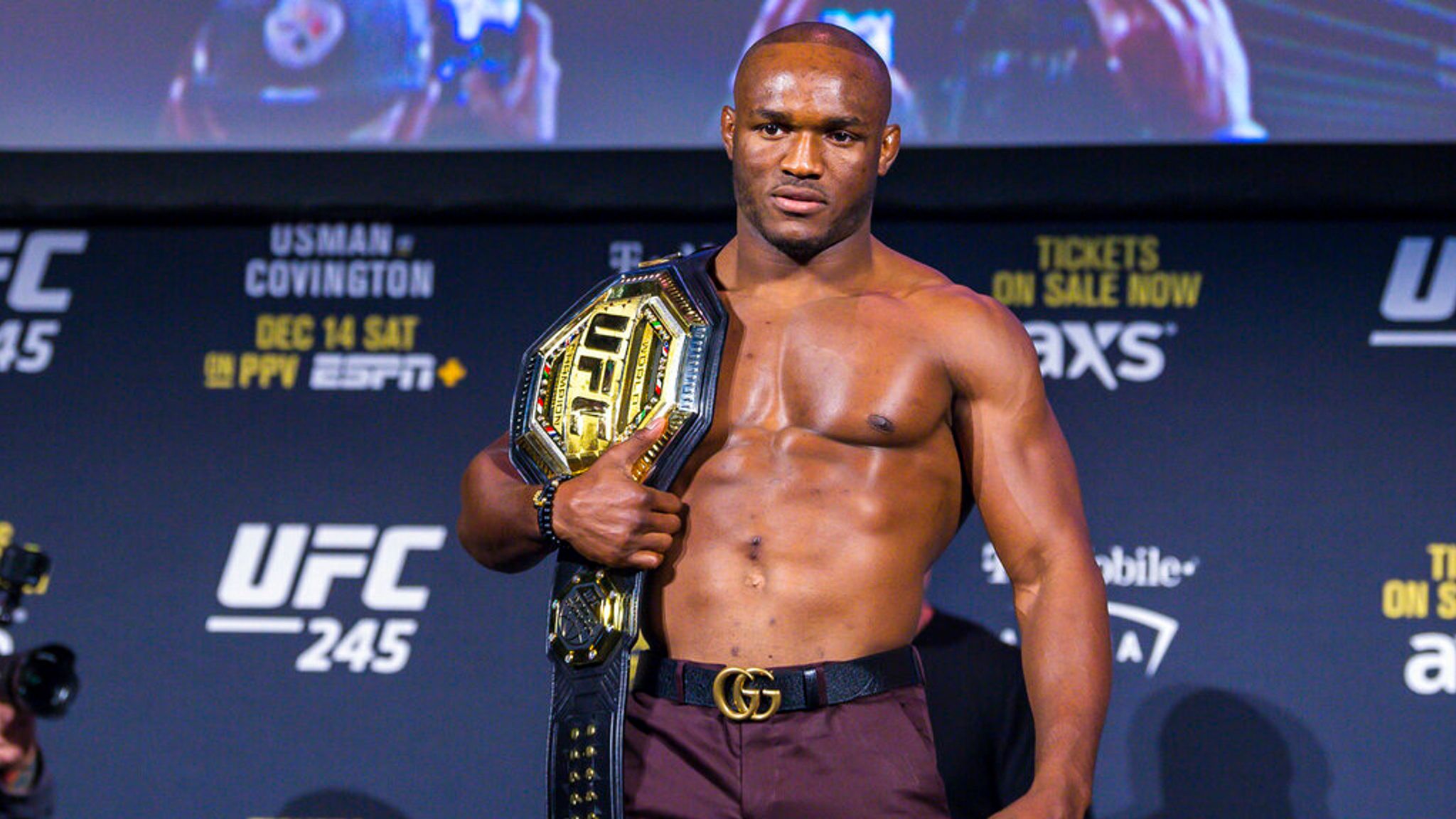 Khamzat Chimaev said he watched Usman's big win over Jorge Masvidal at this past weekend's UFC 261 and believes "The Nigerian Nightmare" is the lone man on the planet at 170 pounds who can give him a run for his money.
"Usman looks good," Chimaev said. "Now I can say this: In my weight class, he is the best fighter in the world. … Next year, he have to wait for me. I understand I have to fight with somebody (first), and I always say it doesn't matter for me who is against me. I'm going to go for everybody."
Khamzat Chimaev (9-0 MMA, 3-0 UFC) said he welcomes a pairing with Diaz (26-9 MMA, 7-6 UFC) and is well aware of the reputation he and brother Nate Diaz bring to the cage.
"He's a legend," Khamzat said. "Everybody knows him in this world, the MMA world. He's good. These good guys, they're like play gangsters. It's going to be a good fight if he wants to fight against me. I don't know. Maybe he's scared."
"I'm coming back, and we kill somebody, smash somebody. Now we have Diaz. I don't know, both maybe someday? Both brothers. We're going to see who is the real gangster. Chechen gangster is better than Stockton gangster."
It's been years since Nick Diaz has fought in the UFC, and up until last weekend, it seemed like it'd be years until we might see the elder Diaz brother again. But all that changed on Saturday night at UFC 261. Nick was in attendance, and after the event, Dana White revealed they were going to have a serious talk about a comeback fight.
Purchase the UFC merch here.
Click to Predict here.