UFC featherweight contender Jung Chan-sung, better known as "The Korean Zombie," talked about his defeat to Brian Ortega and how he lost grip on himself by gaining 20 kilograms.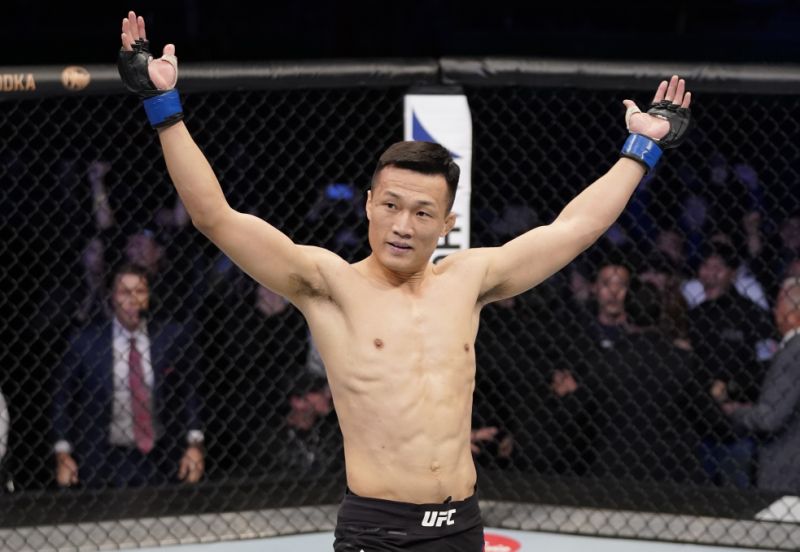 The Korean Zombie took on Ortega in a No. 1 contender fight back in October. Despite entering the bout as the clear favorite following back-to-back knockout wins over Frankie Edgar and Renato Moicano, the Zombie was completely outclassed in the matchup. Ortega styled on Korean Zombie for 25 minutes, pitching a shutout en route to a unanimous decision win. Although Zombie has lost before, it was never in this fashion. Before Ortega, no one had truly ever dominated him in that manner.
Korean Zombie opens up on his recent loss
In a TV talk show aired Monday on SBS Plus, Jung said the training ahead of the fight on Oct. 17, 2020, psychologically pressured him so much that he could sleep only one and half hours for two days before the bout.
In the show hosted by South Korean triple-A TV personality Kang Ho-dong, Jung said the loss by unanimous decision was emotionally traumatic and perceived it as the end of his career. He said he had sought a psychiatrist after he returned to Seoul from Abu Dhabi in the United Arab Emirates where the event was held.
"The thought that my career has crashed brought me down to rock bottom," said Jung, adding that he ate without control for a month.
Jung, who had been No. 4 in the featherweight division with 16 wins and 5 losses, fought the Los Angeles-based former featherweight title challenger and Jiu-Jitsu black belt holder, who was ranked No.2 with 14 wins with one loss, at Yas Island in Abu Dhabi.
All three judges scored in favor of the Brain Ortega in a five-round decision.
Jung said he experienced a blackout after the match from the sustained beatings to his head. "I don't remember anything from the second, third and fourth rounds," Jung said.
According to the Korean Zombie, he took the loss to Ortega very hard. Instead of fighting UFC featherweight champion Alexander Volkanovski, it's now Ortega who gets the title shot while Korean Zombie remains idle on the sidelines. Speaking to the Korean talk show SBS Plus this week, the Korean Zombie spoke for the first time about the loss for Ortega. The South Korean native explained the tolls it took on him mentally and physically, revealing that he put on nearly 20kgs, putting him in the 190lbs range.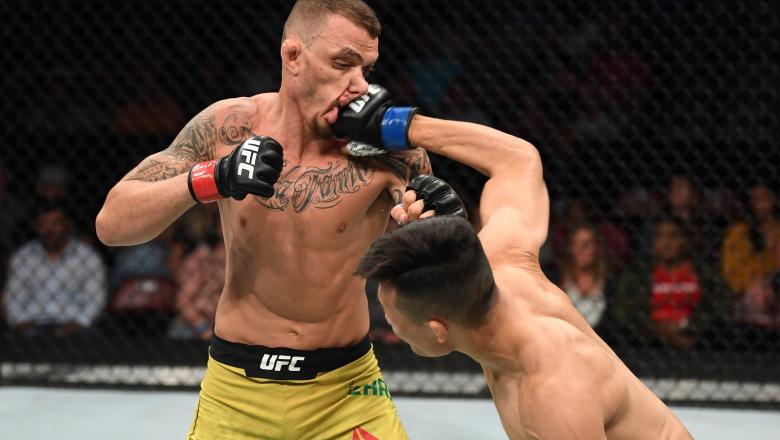 Korean Zombie has said that he is ready for his potential next challenge. Zombie is coming off of a surprising one-sided decision defeat to Brian Ortega on Fight Island in October. It was a disappointing loss for TKZ, who was coming off of back-to-back knockout wins over Frankie Edgar and Renato Moicano. However, he is still ranked No. 5 overall in the UFC featherweight rankings and wants to make a come back soon, and is eager to get back to the win column. The last defeat he faced against Ortega was one of his high profile fights where he failed badly.
Purchase the UFC merch here.
To bet on an MMA event click here.
Also Read: