UFC Welterweight Leon Edwards hopes that he'll get to fight Nick Diaz when he returns by the end of 2020.
The moment the news came up of the return of the prodigal BMF Nick Diaz, numerous fighters put their names out to fight him. The list goes on and on as the money that a fight with Nick Diaz will be huge for the opponents and the UFC. It seems welterweight contender, Leon 'Rocky' Edwards is certainly interested in the prospect of welcoming former WEC and Strikeforce champion, Nick Diaz back to the Octagon.
As Leon Edwards couldn't fight in recent times due to England's lockdown rules and the closing of gyms he was passed over for the next title shot by Jorge Masvidal and Gilbert Burns. It has been frustrating for him sitting on the sidelines but he says he will fight this year. Rocky' hasn't fought in almost fourteen-months and desperately needs to stay active to justify his #3 ranking in the UFC. Since his victory over former lightweight champion, Rafael dos Anjos at UFC Fight Night San Antonio in July last year he hasn't been able to fight due to the ongoing pandemic.
Leon Edwards wants to welcome Diaz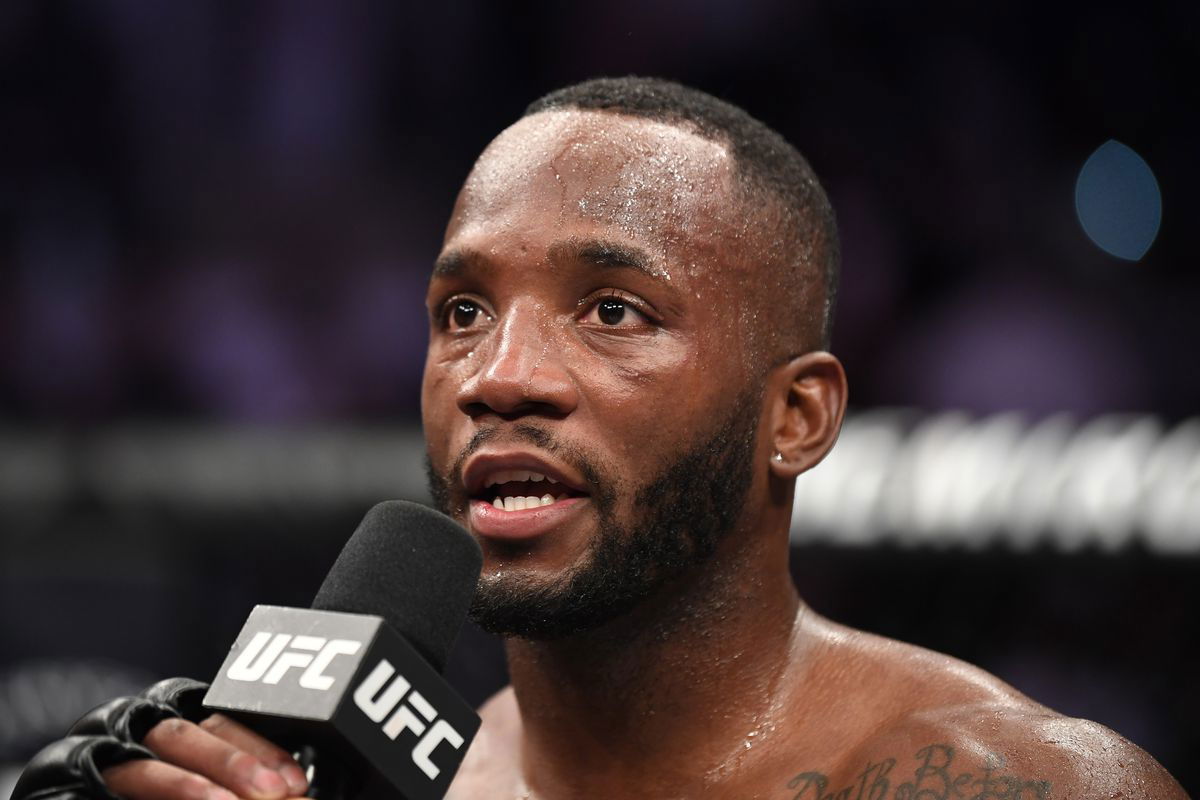 "It's an annoying position to be in. I'm the only guy in the top 10 who is not living in the U.S., I believe. But these guys have to fight me soon," Leon Edwards said to ESPN. "I'll 100 percent fight this year. I'm 29 and I need to stay active. These guys in the top 5 are all (in their mid-30s). I'm the youngest in the top 15, probably. I want to be active."
"I've done enough to deserve a big fight, a big name, I don't think any fight will do," Edwards said. "At least a name to motivate me to go out and do the job. I heard Nick Diaz is coming back; that'd be a good fight. He's a popular name. It would be good to beat Nick, that'd be nine in a row. But any of these big names, I believe I am better than them."
Diaz (26-9 MMA, 7-6 UFC) hasn't competed since January 2015 but remains one of the most popular fighters on the roster. The moments the news popped up of his return the entire MMA world has turned on its axis. Nick Diaz is one of the biggest PPV draws in the game. Backing this up he's one of the best fighters ever to have stepped inside the octagon with amazing boxing background with wicked Jiu-Jitsu and a never-ending gas tank.
Edwards also told Submission Radio "That fight looks fantastic," Edwards told "Submission Radio." "He's a big name in the sport, he's been around for a long time, so that fight would be fantastic. It would be better for him (to fight me). If you come and beat me, a guy on an eight-fight win streak, that would put me in line for a title shot, right? So, I think it would be a great fight."
"And to come and beat like the new guy, which is me, the up-and-coming guy that's dominating everyone, beating everyone, and for him to come back and challenge me – he'll never beat me, but it's a good fight, interesting fight. And that fight, I 100 percent want it. I want to compete against Diaz."
Though UFC president Dana White and the UFC hasn't made any announcement regarding the return of Nick Diaz it seems likely that big news might come up in near future. Till then the list of potential opponents for Nick Diaz is going to increase with new names adding to it on daily basis.
Purchase the UFC merch here.
To bet on MMA event click here and to bet on other sports, click here.