UFC Top welterweight contender Leon Edwards has made it clear that he will be going for the finish against Nate Diaz in their fight at UFC 263.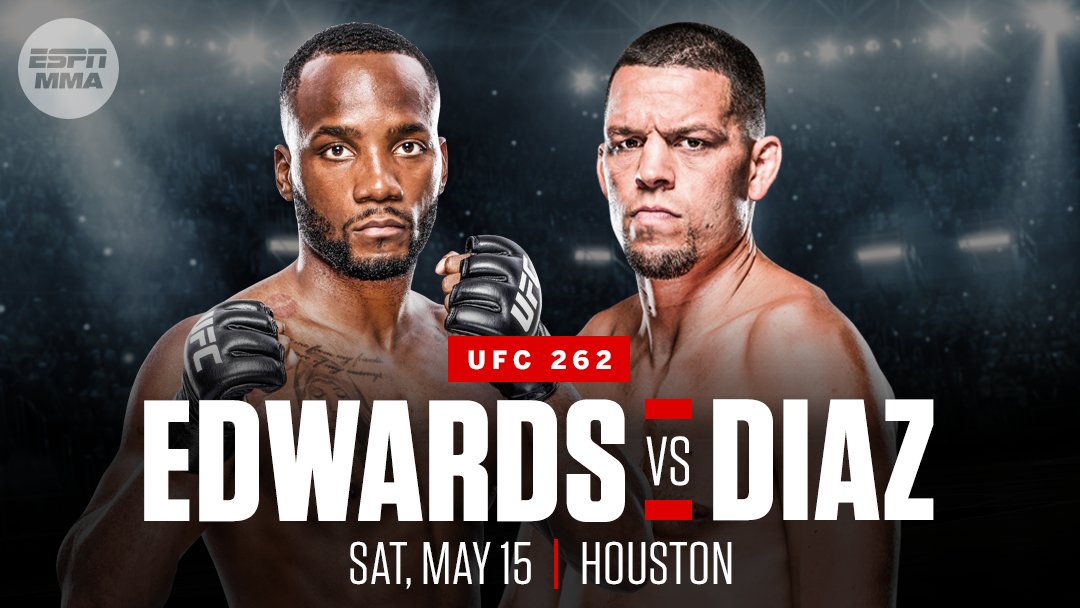 Nate Diaz and Leon Edwards were going to battle it out in the first-ever five-rounder nontitle fight. They were supposed to fight at UFC 262 but the fight got scrapped from that event. Diaz had suffered a minor injury, the exact reason for the injury is still unknown, and his welterweight matchup with Edwards was postponed from UFC 262 event in Houston to UFC 263 on June 12.
Leon Edwards is riding an amazing 8 fight winning streak and hasn't lost a fight since 2015. He was sidelined from that fighting game in 2020 has all his fights got canceled in the pandemic world due to some of the other reasons. He last fought against Belal Muhammad and the fight resulted in no contest. But still, he was winning the majority of the moments in that fight too.
Leon Edwards talks about Nate Diaz fight
Speaking to UFC Arabia's Farah Hannoun ahead of UFC 263, Leon Edwards seemed very confident in himself and said that he believes he will easily defeat Nate Diaz and though Diaz is regarded as very tough it won't matter in front of Edarwds who believes he has superior skills than Diaz.
Leon Edwards plans on making an emphatic statement against Nate Diaz at #UFC263 "I envision going out there and just battering him from pillar to post."@UFCarabia pic.twitter.com/I0p2k44oEy

— Farah Hannoun (@Farah_Hannoun) May 31, 2021
"I need to go out there and I need to put him away," Edwards told UFC Arabia. "He's only been stopped once, and that's all I need. He's been stopped. He's not no robot. He's not no invincible man. He has been stopped, and I truly believe I will go out there and stop him again – and I cannot wait. My skill set will be too much for him in the standup. On the ground, my strength will be too much for him. And I can't wait to go out there and let him feel that."
"I envision going out there and just battering him from pillar to post and getting the stoppage," Edwards said. "I know he's a tough, durable guy, and I just don't think being tough and durable is enough to beat me. I've worked hard, and I've dedicated myself for a long time, and it's now time for my results to show. I can't wait to go out there and prove that."
Edwards also said that Diaz's cardio won't be a factor to worry about as he feels he can handle Nate's fighting style and can outpace him in this fight.
"I don't believe so," Edwards said. "I've fought many main events and this is probably my fifth main event that I'm preparing for, so I've been here before. I've done it. I don't feel it favors him. I think he just takes more punishment all five rounds, and that's all I see: Me going out there and putting my hands on him and to put him away. I need to go out there and prove to the world that I deserve the next title shot, and that's what I'm going out there to do."
Purchase the UFC merch here.
Click to Predict here.
Download the Fanatics Fantasy MMA app here.