Paulo Costa lost his much-anticipated fight with his fierce rival UFC middleweight champion Israel Adesanya at UFC 253 via 2nd round TKO.
Many fans around the world were surprised by the way Costa lost and his approach in the entire fight as long as it lasted. Costa is known for his relentless pace and aggression which was not at all seen in the fight. Adesanya needed less than two rounds to dispose of Paulo Costa and successfully defend his middleweight title.
Many, including UFC president Dana White, were puzzled by Costa's game plan for the fight. Coming in, "Borrachinha" had the highest striking output in UFC history. He landed just 12 significant strikes in nine minutes of fighting against Adesanya, though, and it was a key contributor in his demise.
"I think he landed one jab in this fight," White said at the UFC 253 post-fight news conference. "He didn't try to clinch on the fence, didn't try to put pressure, kept going back to the center of the octagon. It was very weird."
Paulo Costa didn't follow the gameplan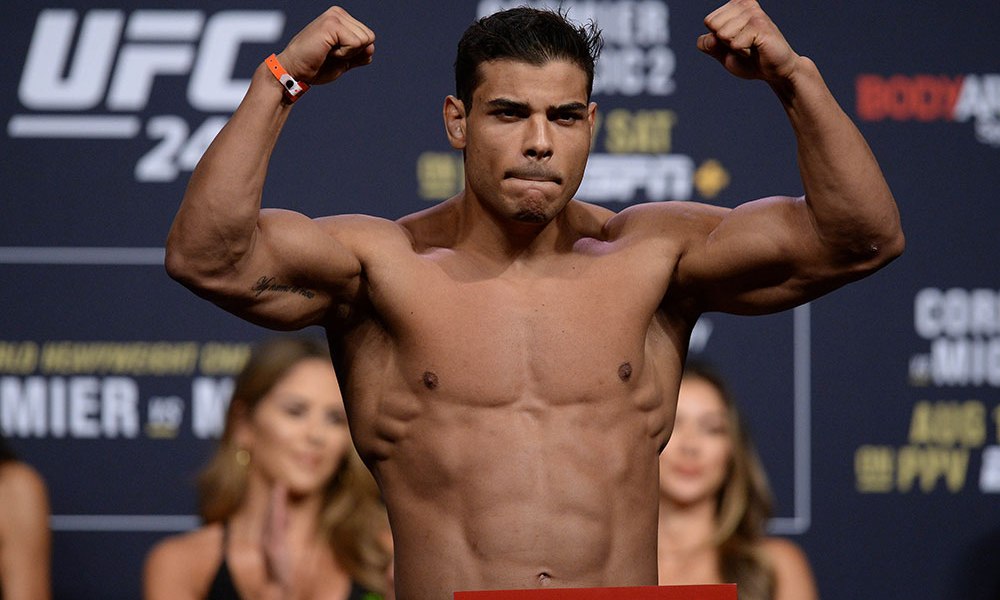 In an interview, Costa's manager Ismail admitted that "Borrachinha" didn't follow the gameplan, and ultimately, it led to his demise as he suffered the first loss of his MMA career.
"When Adesanya started kicking him in the calf, he was supposed to have changed his strategy. The strategy was to keep (composed) the first two rounds and go all out for the rest of the fight to try to knock him out. He was supposed to have changed the strategy in the third minute of the first round. Or put him down, beat him, but do something, because he wouldn't be able to take that many kicks to the calf. He only endured it because it is very thick-skinned. There was a very big tactical error," Ismail said to AG Fight.
"It wasn't the 'Borrachinha' over there. In addition to not doing well tactically, he had this whole problem of not having rested on the last day. There was a mistake in strategy, in recovery. The time zone ends up with the guy, who travels a lot knows that. But there's no excuse. In addition to all this, Israel fought very well," Ismail said.
Costa's Manager also praised Adesanya for his performance and gave no excuses on that.
"We have no excuses to give. That was Adesanya's night," said Ismael, who is Costa's manager. "Paulo was waiting to speed up after the third round but Adesanya´s calf kicks affected him. There are no excuses or complaints. Costa remains among the two best in the middleweight rankings. He is still at the top. Now is time to recover the body and return to training, that´s the warrior´s life."
Ismail also guaranteed that Costa will follow in the footsteps of another client, UFC flyweight champion Deiveson Figueiredo, who bounced back from his first career defeat against Jussier Formiga in 2019 to capture the 125-pound belt earlier this year.
"Deiveson also lost one fight and returned stronger and, after two wins, he conquered the belt," Ismael said. "As I always say, everything that happened to a strong warrior will make him stronger. I have lived the sport for more than 40 years. I made Vale Tudo return to Rio de Janeiro in the '90s when I challenged the Luta-Livre people in 1991. I promoted more than 100 editions of Jungle Fight.
"I know how to recognize a champion and you can take note: Costa will get the middleweight belt, and Deiveson will knock out Cody 'No Chin' Garbrandt on Nov. 21."
What do you guys think should be next for Paulo Costa or will he get the rematch?
Purchase the UFC merch here.
To bet on MMA event click here and to bet on other sports, click here.
ALSO READ: