The combat sports community these days has been going gaga over the proposed upcoming fight between internet sensations Hasbulla Magomedov and Abdu Rozik, and has become the topic of discussion frequently.
By now, the popularity of Hasbulla, who is also famous as "Mini Khabib" for his impersonation of the former UFC lightweight champion, has been skyrocketing, and courtesy of Dagestani mixed martial artist Asxab Tamaev aka the "Russian Hulk", who is also promoting the fight, Hasbulla has become a viral figure in social media in recent times.
The 18-year-old, who hails from Makhachkala in Dagestan, Russia, is slated to take on Abdu Rozik, who is a popular internet personality in Tajikistan and has gained fame for singing rap songs in his native language.
Abdu Rozik is famous as the "World's smallest singer"
Although he is not a certified singer, Abdu Rozik is a famous internet personality in Tajikistan, but his journey to becoming a celebrity is far from being smooth.
Born in the village of Gishdarva in the Panjakent district of Tajikistan in the family of a gardener in 2003, Rozik suffered from osteomalacia (also called Rickets). Due to financial situations, his family couldn't bear the expenses of treatment and Rozik's growth was stunted and he only weighed just 12 kg even when he was 16 years old.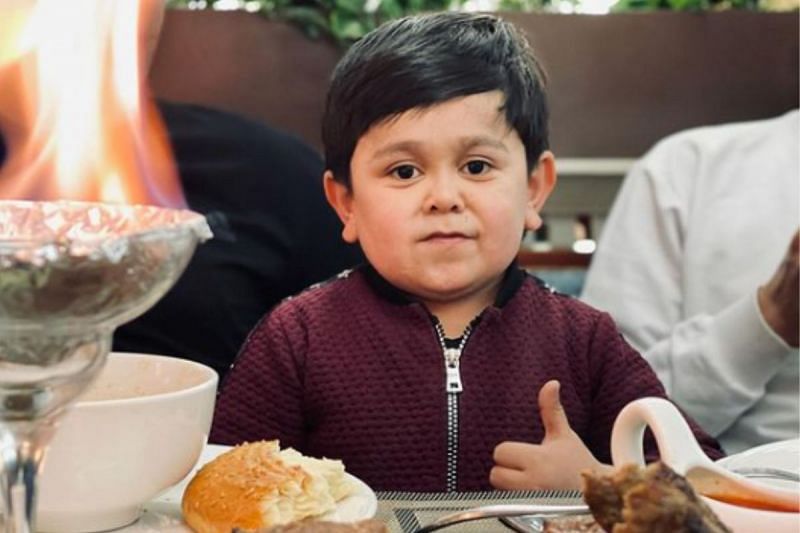 However, Rozik's life turned around when he was noticed by a Tajik blogger cum rapper named Baron (real name Behruz), who supported Rozik both financially as well as culturally. With the help from Baron, Rozik moved to Dushanbe and started working on singing and making videos. He even has his own Instagram account with over 794k followers.
https://www.instagram.com/p/CJny7lJj5Hg/?utm_source=ig_embed&ig_rid=cff4cc2f-d127-47e5-9d79-383b797e5f3b
Rozik became famous on the internet after he was recorded singing in a market in Panjakent, and the clip which became viral on YouTube as well as multiple social media platforms made him a well known figure in the Tajik community.
Baron later shot a new music video with Rozik and even funded his medical examinations. Rozik, who now makes frequent appearances on the YouTube channel Avlod media.
While the internet is sold on Hasbulla Magomedov and Abdu Rozik for their much anticipated upcoming fight, it has also drawn criticism from many. Recently, the Dwarf Athletic Association of Russia called the fight "unethical".
Purchase the UFC merch here.
Click to Predict here.