Former UFC women's featherweight title challenger Megan Anderson has revealed that she is not looking forward to competing in MMA anytime soon and she is enjoying this phase in her life. Megan Anderson last fought for the promotion at UFC 259. She faced then two-division champion Amanda Nunes for the featherweight championship. The pair was first scheduled to face each other at UFC 256 but then Nunes pulled out of the fight due to an undisclosed injury and the fight was postponed to 2021. The duo finally faced each other at UFC 259 on 6 March 2021. Megan Anderson lost the fight via triangle armbar in the very first round. She was dominated by Nunes in all aspects of the game and was left disappointed.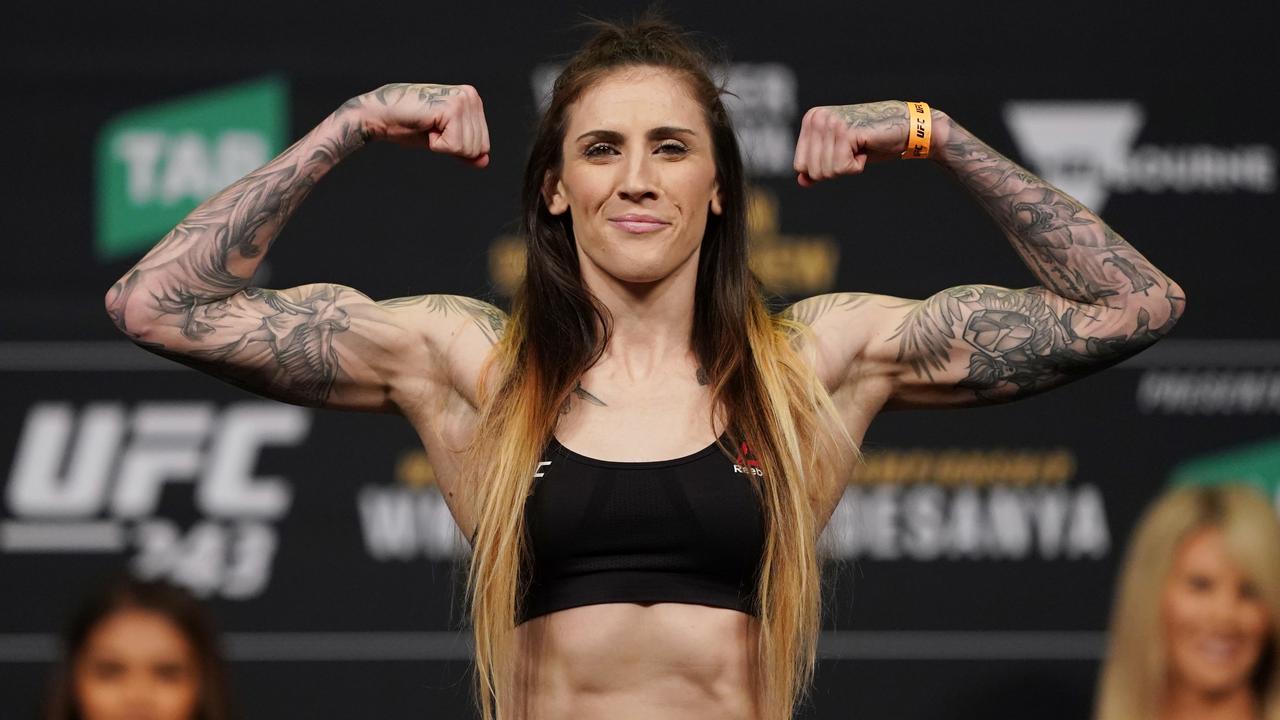 After her loss at UFC 259 against Amanda Nunes, Megan was surprisingly taken off the UFC rankings as her contract ended after that fight, and no new contract was offered to her.
Since then she has been a free agent and hasn't been in talks with any MMA promotions. Megan Anderson has previously competed in the all women's MMA league at Invicta Fighting Championships, where she won the Invicta FC Featherweight Champion.
Megan Anderson answers all questions regarding her future in MMA
Megan recently posted on Twitter where she answered all the questions regarding her future in MMA. Though she said that she has no plans to fight right now but she has stated that she is not retiring from the sport and might fight someday in the future.
Update: pic.twitter.com/LonO22UxfB

— Megan Anderson (@MeganA_mma) February 3, 2022
"For all those that are asking and continue to ask me daily, I have no plans to fight right now," Anderson shared on Twitter. "I'm not saying that I will never fight again, but at this point in my life, I'm loving everything else I'm doing. From gaming and streaming, working as an analyst for ESPN and Invicta, and currently filming my first major feature film, I couldn't be happier and fighting isn't on my mind."
"I'm currently not affiliated with any gym, I'm not to any promotion right now and haven't been pursuing a new fight contract. I appreciate the love and interest from everyone hoping to see me in the cage again, but hopefully, this answers your questions for now!"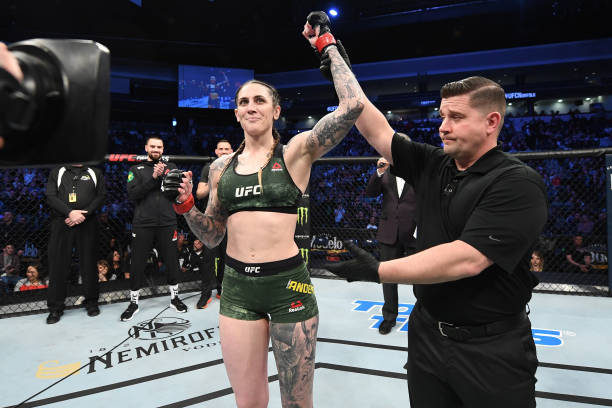 Megan Anderson was supposed to make her UFC debut against Cris Cyborg at UFC 214 on 29 July 2017 but she pulled out. She then made her debut against Holly Holm and lost the fight via decision. In her six fight UFC career, she won half of them and lost half of them. She has scored wins over Cat Zingano, Zarah Fairn Dos Santos, Norma Dumont. She has great potential in MMA and has all-around MMA experience. If Megan Anderson decides to come back and fight she might be a great addition to promotion like Bellator as they are in need of a bonafide featherweight contender to challenge Cris Cyborg.
HIGHLIGHTS:
Megan Anderson says she has no plans to fight anytime soon
Megan Anderson reveals that she is not retiring
Purchase the UFC merch here.
Click to Predict here