UFC's top lightweight contender Michael Chandler after facing a loss against Justin Gatehje at UFC 268 has immediately turned his attention to UFC's biggest superstar Conor Mcgreor. Michael Chandler came into the UFC in 2020 after dominating the Bellator lightweight division for several years. He is now 1-2 in his first three UFC fights as he has faced the toughest competition in the UFC so far. In his last fight, he fought the 'Most voilent man in the most violent sport' Justin Gaethje. The fight was as advertised and lived up to all the expectations of the fans. The duo engaged in the firefight and had each other hurt several times in the matchup. It was Justin Gaethje who stayed calm in all this chaos and went on to get the win by decision.
Michael Chandler now has lost two out of his three fights. He won his debut fight against Dan Hooker by an early first-round TKO. He then went on to fight Charles Oliveira for the vacant lightweight title. He lost the fight via second-round KO. He then fought Justin Gaethje at UFC 268 and lost the back and forth war via decision.
Now after back-to-back losses in the UFC. Michael Chandler has turned his attention to the biggest UFC superstar Conor McGregor who is planning to return to the octagon in 2022 after facing a brutal injury in his last fight against Dustin Poirier at UFC 264. Chandler posted a tweet with Conor's photo and the preferred timeline for the fight.
2022 pic.twitter.com/Da0D3zhOEr

— Michael Chandler (@MikeChandlerMMA) November 8, 2021
Conor McGregor didn't waste any time and gave away a positive response to Chandler.
I'm down at some stage for sure. Great fight the other night Mike, congrats!

— Conor McGregor (@TheNotoriousMMA) November 8, 2021
"I'm down at some stage for sure. Great fight the other night Mike, congrats!"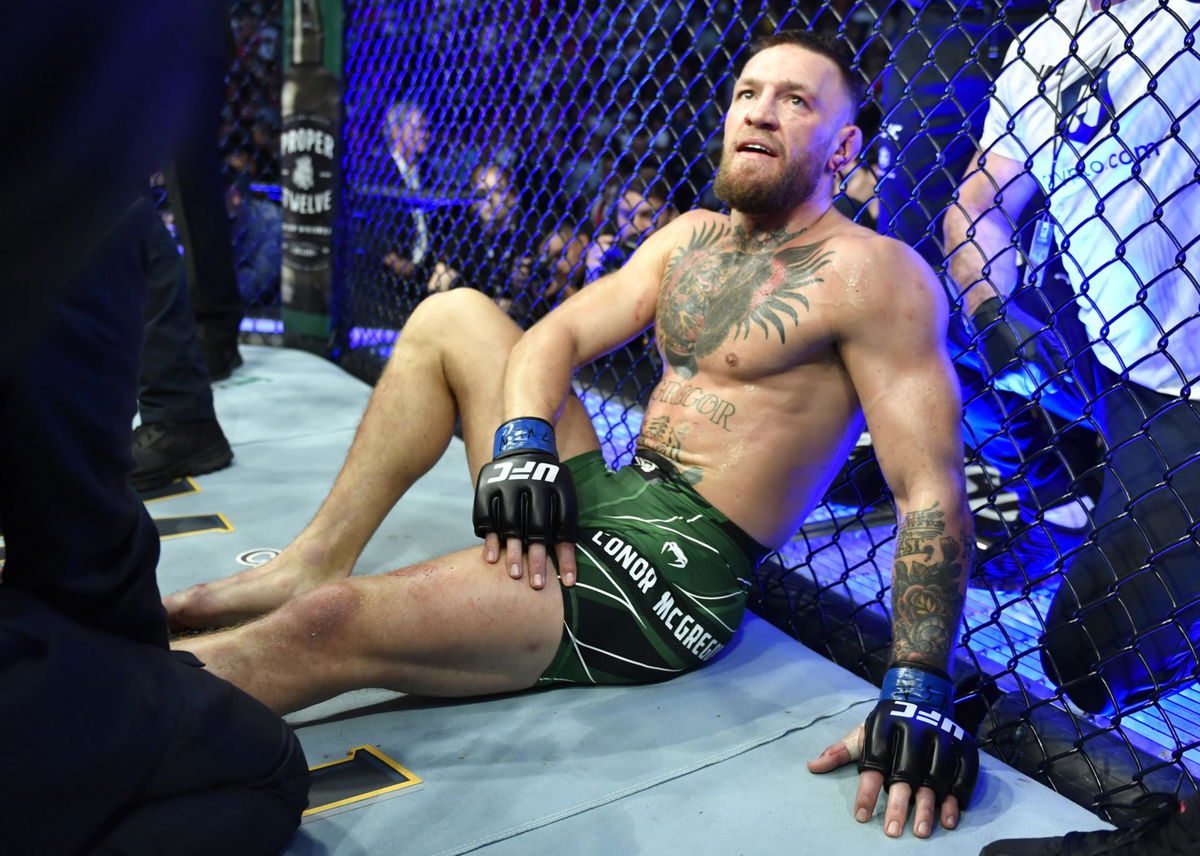 Conor Mcgregor last fought at UFC 264 against his rival, Dustin Poirier in their trilogy fight. Going into the third fight the duo was 1-1. Dustin won the trilogy fight by TKO in the first round via doctor stoppage. He broke his foot in the last moments of the first round of the fight. He is now recovering from his surgery which he got done after facing the injury. Conor Mcgregor in his last interview said that he is getting better pretty quickly and plans to be his comeback in early 2022.
Michael Chandler says he made questionable decisions at UFC 268
Michael Chandler has posted a photo on Instagram in which he admitted that he made some mistakes in his last fight against Justin Gaethje.
https://www.instagram.com/p/CWBNCaTgtOE/?utm_source=ig_web_copy_link
"We made some questionable decisions in the last one, but we had a blast! ill-advised yet entertaining is my strong suit.
What a great camp we had at @sanfordmma. Huge thank you to my coaches and training partners. So happy to be home with @briechandler and Hapman.
To the fans: I appreciate your guys' support on this journey. The best is yet to come!
See you at the top!"
HIGHLIGHTS:
Michael Chandler lost to Justin Gaethje at UFC 268
Chandler calls out Conor Mcgregor who accepts the challenge
Michael Chandler made mistakes at UFC 268
Purchase the UFC merch here.
Click to Predict here