UFC lightweight title challenger Michael Chandler has stated that even if he is scheduled to fight Tony Ferguson at UFC 274 but he still hopes to fight Conor McGregor in near future. Michael Chandler has had one of the most iconic careers in the UFC in just two years. He debuted in the UFC at UFC 257 and won the fight against Dan Hooker by TKO in round one. He then fought for the vacant lightweight title against Charles Oliveira and lost the fight via KO in round two. In his last fight, he fought Justin Gaethje at UFC 268 and lost the fight via decision.
Now he is scheduled for his fourth fight in the UFC against the division's veteran Tony Ferguson at UFC 274. The fight is scheduled for three rounds and the winner of the fight will get to the top of the division. In the main event of UFC 274, Justin Gaethje is all set to challenge the UFC lightweight champion, Charles Oliveira.
Now ahead of his fight against Ferguson, Michael Chandler has expressed his interest in fighting the biggest UFC superstar, Conor McGregor.
"I want that Conor fights just for the magnitude of the moment," Chandler told MMA Fighting. "Stepping inside that octagon and doing something monumental and fighting him in front of all the mixed martial arts eyeballs. I mean eyeballs across the whole world. You don't get a bigger platform than fighting Conor McGregor.
"That's what I would love to happen, if I don't get the title shot, of course. But July [or] August would be great for me. I will go out there beat Tony in May, just have a little bit of time to recover, and then go right back in there for a July or August fight. The timing works out perfect."
According to Michael Chandler, he feels he is the perfect fight for the return of Conor Mcgregor.
"I think I'm a great guy for Conor," Chandler said. "If he comes back and he doesn't get that title shot, he's going to have to go through somebody to get that title shot. I think I'm kind of that perfect guy right there, ranked about No. 5. If he comes in and gets a win over me, he gets the title shot. We'll see.
"This is the fight business and it's a business for a reason. We'll see how the chips fall. All I know is May 7, I'm going to go out there and put on a great performance, and Conor knows I would love to fight him. He has mentioned that he would love to fight me down the line as well, so we'll see what happens."
Michael Chandler talks about Conor McGregor's fight Magnitude
Michael Chandler also said that Conor McGregor has won all of his fights because of their magnitude.
"That's one of the things you think about with Conor," Chandler said. "I think that's why guys have lost to Conor, not just because of Conor's skill, but because of the magnitude of the moment, the build-up, the fight week, the trash talk, all of the energy you spend outside of just fighting Conor. My gut says I don't think Conor's going to stoop that low with me."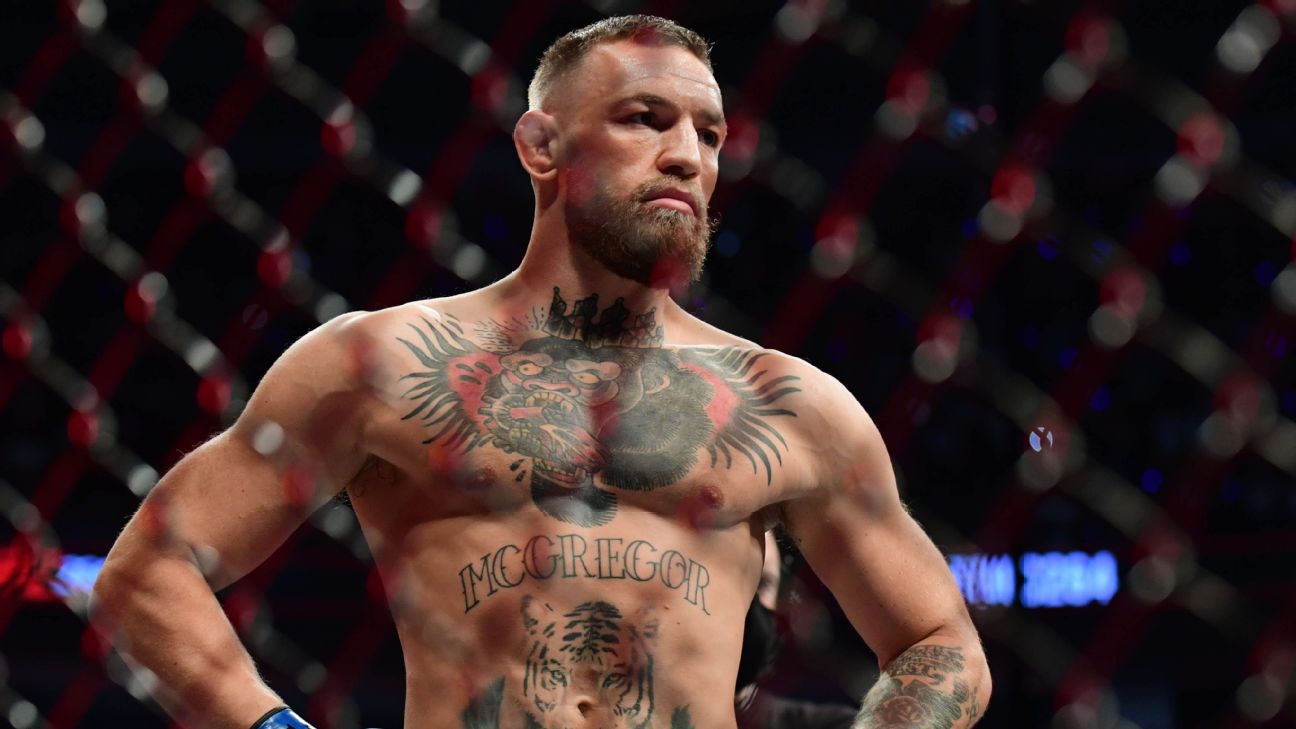 "I think what happens is it just progressively gets lower and lower and lower as you stack on insults and personal insults and personal digs. I'm obviously never going to personal with a fighter. I wouldn't see Conor would go too far with that. I think Conor would trash talk and build a fight, hype the fight, try to get in my head of course, but I'm very confident in my ability to withstand that. Not just withstand that but fire back in an intelligent manner."
Conor McGregor last fought at UFC 264 against his arch-rival Dustin Poirier. He lost the fight via TKO after the first round of the fight due to a doctor's stoppage after Conor suffered a gruesome leg injury. Now Conor McGregor is recovering from his injury and is ready to make his comeback in the summer of 2022.
HIGHLIGHTS:
Michael Chandler wants to fight Conor McGregor
Michael Chandler wants to face Conor because of the magnitude of the fight
Purchase the UFC merch here.
Click to Predict here