Mike Perry and his ex-wife had a lot of things going on between them. Recently Perry's ex-wife made domestic abuse allegations against him which were totally denied by Perry.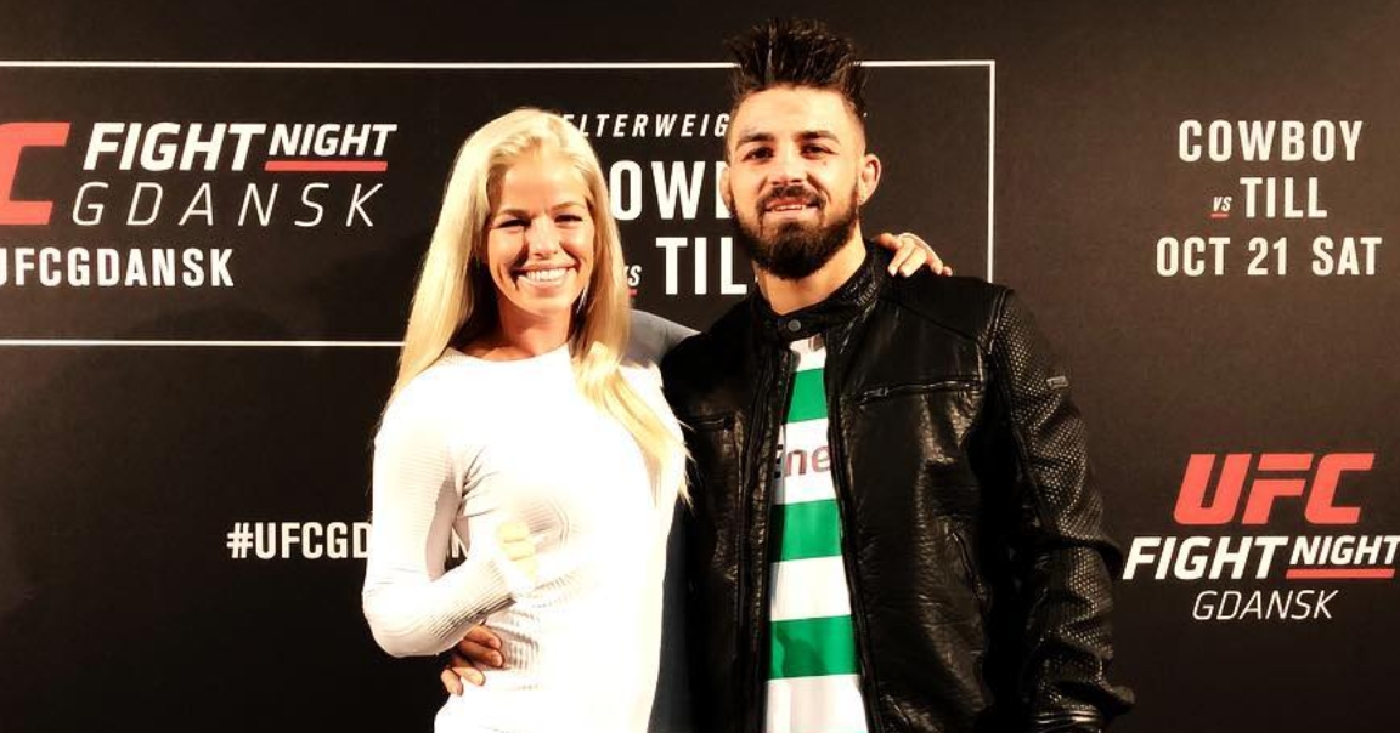 Danielle Nickerson has opened up on the abuse she allegedly suffered at the hands of her ex-husband, UFC welterweight star "Platinum" Mike Perry. Perry's ex-wife Danielle Nickerson sought a protective order against the UFC welterweight earlier this year but was denied after she "failed to allege facts sufficient," according to court records obtained by MMA Junkie.
MMA Junkie released two stories Tuesday. The first was an interview with Nickerson in which she describes two instances in which she says she was physically abused by Perry. The second story contains audio of a 911 call from Feb. 10 — one of the nights Perry is alleged to have abused Nickerson. On the call, Perry's mother, Sabra Young, tells a 911 dispatcher she is "scared for my life."
Danielle Nickerson petitioned for an injunction for protection against domestic violence in the 9th Judicial Circuit Court of Florida shortly before she filed for divorce from Perry. But on March 4, she was denied by Circuit Judge Alice L. Blackwell.
In the three written statements, Nickerson, 28, accused Mike, 28, of disturbing behavior and alleged that he made threats against her, though she never claimed that he physically harmed her. Nickerson's statements read as follows:
On February 8, 2020, unknown location: "Michael Perry, my husband, verbally threatened if I were to stay at the house he would 'beat my ass.'"
On February 8, 2020, unknown location: "Michael Perry, my husband, followed me to the house highly intoxicated screaming at his mother to have me come outside. When we both refused he said, 'Well then I'll go home and burn the house down with the dogs in it.' Police pulled him over in the neighborhood after he peeled out in the house's grass yard."
On March 3, 2020, Rachel's Strip Club in Orlando: "Michael Perry, my husband, was under the influence of heavy alcohol and unknown drugs, was caught cheating, stated he paid to have 'Brooke suck his (expletive)' in the private room. Told me to 'file the papers, (expletive). I want a divorce.'"
Blackwell ruled against Nickerson and stated the following in a signed order: "Under Florida law, general relationship problems and uncivil behavior are not domestic violence. … Verbal threats, without more, are not domestic violence."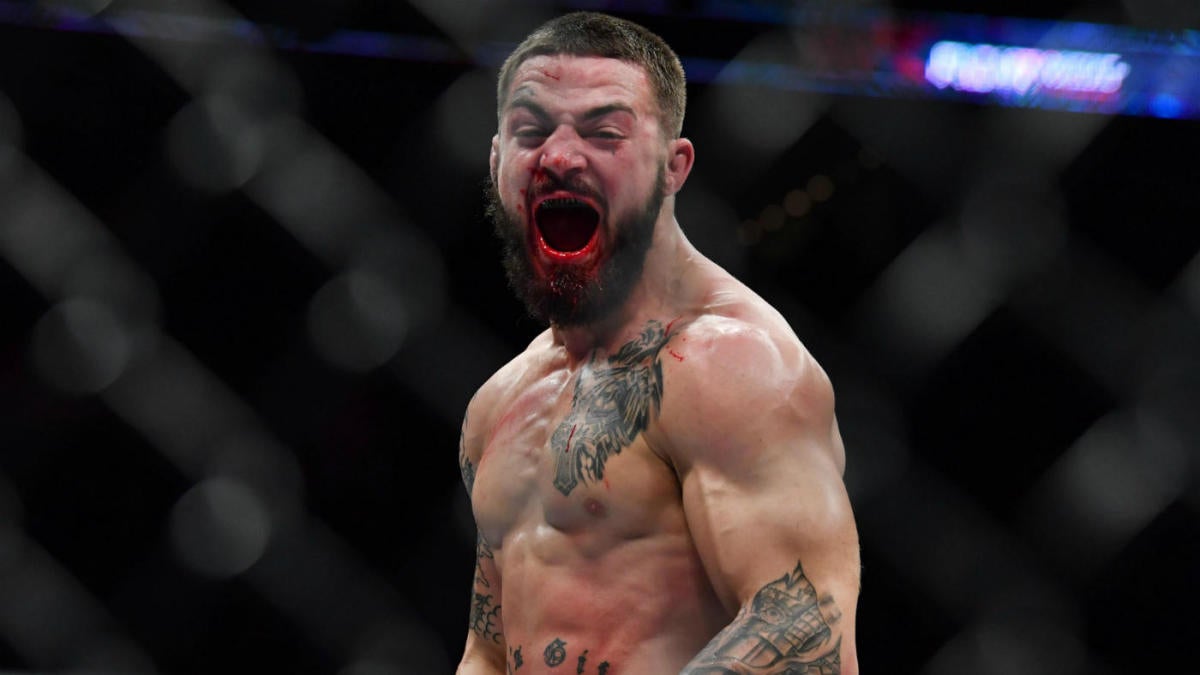 Nickerson's allegations come to light at a time when Perry's well being has been called into question. Earlier this month, Mike informed the UFC that he would seek professional treatment for alcohol dependency after a disturbing video showed him punching out a restaurant employee during a heated altercation in Texas. A police report was filed, but no arrests were made.
UFC welterweight Mike Perry has issued a statement denying abuse of his ex-wife, saying that all those allegations are not true and he did not put his hands on his ex-wife.
— Platinum Mike Perry (@PlatinumPerry) October 20, 2020
"It's come to my attention that a media organization will be running a story about a past issue with my ex-wife. I would like to address this here now. First and foremost I did not put my hands on my ex at any point in our short-term marriage. Secondly, I have already admitted to having an issue with alcohol, and I have been a part of an intensive rehab program that was able to help address not only that but also helped me with anger management. After the completion of the course, I realized that I had said some things in the past that do not put me and what I stand for in the best of light and for that, I apologize. I am now in a loving relationship where I am looking forward and excited to welcoming my firstborn. I'm hopeful, my ex can move on and find peace as I have." is what 'Platinium Mike' wrote in his tweet.
She claims that she was physically assaulted by Perry several times. The worst incident of abuse allegedly occurred on February 10 of this year, when she says Perry "ground-and-pounded" her after a night of drinking.
"He had his knee on my belly and just ground-and-pounded me until he got tired," Nickerson said. "I did a decent job of covering my face. I still had hematomas on the back of my head. My entire right side from my entire arm, my legs, my ribs, everything was covered in bruises the next few days. He just got all of his anger out on me, and on the last punch I clearly – I think that's why he stopped, is we heard my rib crack. He knew and sat back, and I think he was just tired – tired of hitting me so much."
Nickerson says she then fled to a neighbor's house and was picked up by Perry's mother. When Perry allegedly showed up at his mother's house, his mother reportedly called the police, worrying for their safety.
"It was like a movie," Nickerson said of that night. "You're like, this isn't my life. What is happening right now? I (thought) if I don't leave and run out of this house, I will die.
"I was horrified he was just going to bust into [his mother's house] and continue," she added.
Nickerson claims that was the worst of the abuse she experienced during her time with Perry, but alleges there were other incidents, and reportedly shared photographs with MMA Junkie that corroborated those allegations.
She added that alcohol was a big problem for Perry.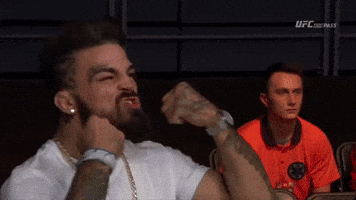 "Alcohol always made things really, really bad," Nickerson said. "That was the first sign I was nervous. I think when you get in these situations, you want to very lightly tip-toe around anything. Like, don't breathe wrong is what I always would joke about."
She also speculates that the blows to the head Perry has sustained in the Octagon—particularly in his knockout loss to Geoff Neal—could be an issue.
"If anyone's ever watched his fights, you know that he gets hit a lot, and it's entertaining whether he wins or loses because he just goes forward," Nickerson said. "That's a lot on your head and your brain. Obviously, he had never been knocked out before that. Once that happened, it was like a light switch changed. And that was scary."
In the wake of these alleged incidents, Nickerson has partnered with BetterHelp.com, an organization that offers support to survivors of domestic abuse. She also operates an Instagram page with the handle @treated.like.a.princess for women who are dealing with or have previously dealt with domestic abuse issues.
"It's just a safe place for us to talk and have daily affirmations of something positive," Nickerson said. "I'm constantly sending them things, just positive reinforcement – if they need help, that sort of thing. I'm by no means a professional. I can only speak from the experiences I've been through.
"I think it's nice to have some sort of community, especially when you're going through something, and you just need somebody to talk to, and maybe you can't afford therapy, or you don't want to go, and it's too much of a commitment. This is something. I just want to help anybody who's been in my situation or is currently going through it. If I can help one person get away from that, that's my life's work. I'm thrilled."
Nickerson says issues escaped her control after they married in September 2019. Perry's alcohol use almost always was a contributing factor. This past July, the UFC announced it had ordered Perry to seek treatment for his alcohol problem after a video showed him punch a man outside a restaurant in Texas. It was those types of situations that Nickerson got used to dealing with during their marriage.
"He was just uncontrollable," Nickerson said. "There was no bringing him down. There was no talking to him. There was no reasoning with him. It all honestly seemed like a horrible downward spiral when he lost the fight to Geoff Neal."
"This is nothing to hurt him," Nickerson said. "I know that my words are not going to have an impact on his career.
"This is not (something UFC president Dana White will see) and is like, 'He's cut.' There's no way. I don't have that sort of impact. This is not for that," Nickerson said. "This is for helping others. This is for getting the word out there about what you can do to help people in a domestic violence situation and the warning signs and how to not get this deep into something. Hopefully, this will be something that pushes the UFC into doing more checks on their heads and brain damage and really taking care of them physically."
To read the entire detailed article regarding Danielle Nickerson and Mike Perry head over to MMA Junkie.
Purchase the UFC merch here.
To bet on an MMA event click here and to bet on other sports, click here.
READ ALSO:
Mike Perry slams Darren Till's offer to corner him and instead wants to fight him