UFC welterweight Mike Perry was seen flaunting his bundles of cash following his loss to Tim Means after failing to make weight and giving 30% of his purse.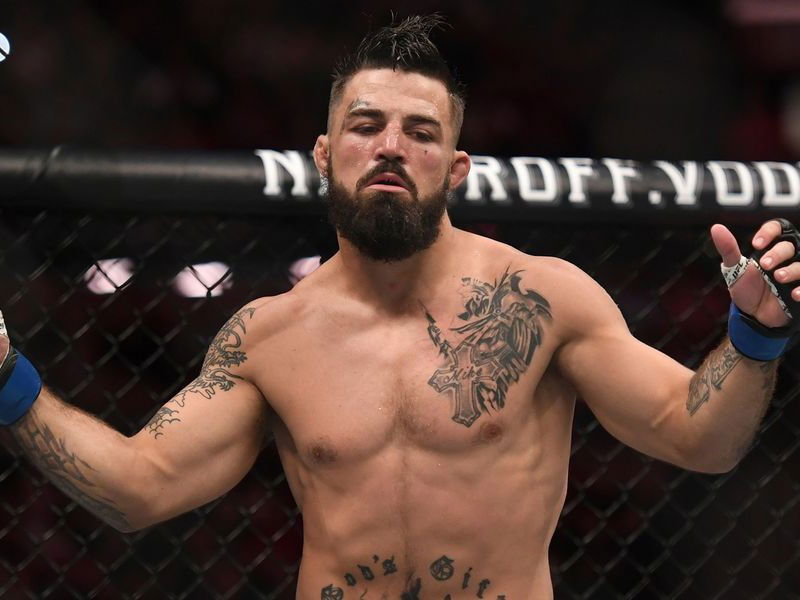 Means and Perry collided on the main card of UFC 255 last Saturday in Las Vegas. Tim made the most of a short-notice opportunity this past Saturday, stepping in as a replacement for Robbie Lawler to fight Mike Perry and earning a unanimous decision victory at UFC 255 at UFC APEX in Las Vegas.
The bout barely stayed on schedule as Mike came in heavy for the welterweight encounter, tipping the scales at 175.5 pounds on Friday morning. A miss of five pounds (Perry was 4.5 pounds over) or more would have led to the commission automatically stepping in to shut down the bout; instead, it proceeded at a catchweight with Perry forfeiting 30 percent of his purse to Means. Speaking at the UFC 255 post-fight press conference, Tim Means revealed that 30% equated to a significant $27,000. Perry's weigh-in gaffe came as no surprise to Means, who received messages from Perry ahead of the fight that involved Perry stuffing his face with junk food in the weeks before their encounter.
Now, Perry continues not to let it affect him, as evidenced by the fact he posted a video of him flaunting money around in an Instagram video.
Mike Perry lost by unanimous decision, leaving him with a record in UFC of 14-7-0. Mike has lost six of his last nine fights – but he doesn't seem too bothered. The flashy fighter sent an Instagram message to his fans while holding a huge bundle of cash. Speaking to his 582,000 followers, he said "Happy thanksgiving everybody, I hope you are all having a good time with your families. Enjoy some good food today.
"I can't wait to get back into the gym to practice punching harder and slipping and moving and try again to get my weight round and get to this money. "You know we got to get the money man. 2021 I'm coming." As he spoke to the camera, Platnium showed off his black eye as he flaunted his pile of $100 bills. Mike Perry was forced to hand over $27,000 [£20,240] to Means as he missed the weight for their fight.
"He was sending me Instagram messages like, two weeks ago, eating big cheeseburgers with onion rings on them, stuff like that," Means said at the UFC 255 post-fight presser. "It looked delicious. He asked me how the weight cut was going. I sent him some pictures of broccoli and avocados or whatever.
"But we knew that with Mike coming into this fight. I know him behind the scenes and stuff, what you get on camera that's exactly who he is off-camera. I have nothing but respect for the guy, I know he's going through some adversity and stuff, and sh*t will just make him stronger."He gave me $27,000, so I don't care about what he does," Means said of Perry post-fight.
Purchase the UFC merch here.
ALSO READ:
Tim Means reveals he made ₹20 Lakhs extra after Mike Perry missed weight at UFC 255