Mike Perry after telling fans to leave him alone has now posted a video of him lying in a pool of blood after crashing into a glass door.
Following his latest loss at UFC 255 to Tim Means (a fight where he came in 4.5 pounds overweight), UFC president Dana White revealed a soft spot for the troubled brawler.
"He's always tough and fun to watch," White said. "What I really like about Mike Perry … he tried to win that fight. He's fun to watch. I dunno what it means or where he goes after this, but he's a fun fighter."
But apart from his fighting like it's his personal life and anger issues that always get him in trouble.
Mike Perry talks about fans
'Platinum' had made headlines earlier today when he warned fight fans against approaching him in 2021.
"I'm not free, I don't have time, I don't wanna talk, don't care what you have to say, I'm not taking a picture, don't ask how I'm doing, please leave me alone unless you want to give me the money then just give it to me and then you can ask your question."
Mike Perry continued:
"I don't care, the fans suck, people suck, they crowd your space, they talk trash behind your back, they offer nothing but a waste of time, I like to be left alone with my little family and that's all I want. I'm just tweeting these to tell y'all to mind your manners."
Something is going on with Mike Perry, and whatever that may be, it isn't good.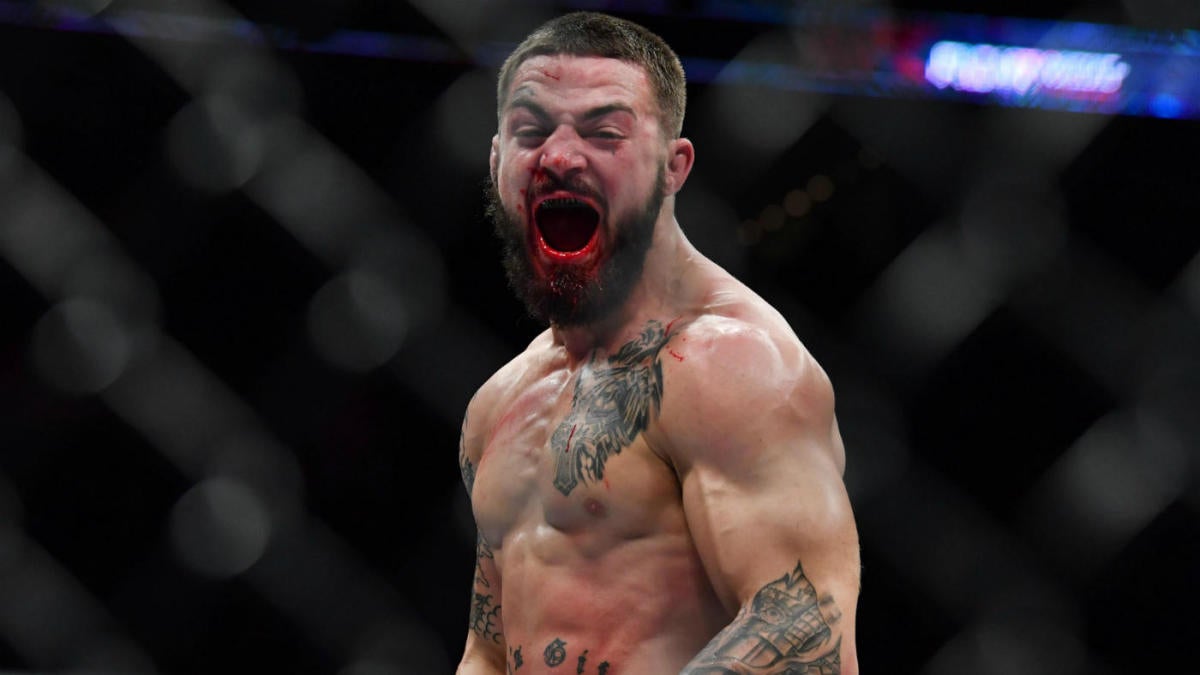 The latest example of this came Sunday night when the UFC welterweight posted a graphic video of himself lying down in an empty hallway, bleeding profusely from his leg. The video starts up close on Perry's face as he sighs. Then he flips the camera around to show a shattered glass door next to him and a puddle of blood near his feet, the implication being that he may have kicked it himself.
Perry also can be heard whispering, "F*ck am I supposed to do about this? F*ck."
Full video. This is really disturbing pic.twitter.com/JexmgI4S1t

— Amy Kaplan (@PhotoAmy33) January 4, 2021
Shortly after sharing the video, Platinum Mike issued a disturbing tweet potentially incriminating himself.
No matter what I do it's never enough. So I act out. Happy to spill my own blood.

— Platinum Mike Perry (@PlatinumPerry) January 4, 2021
It's unfortunate to see Perry's 2021 start this way after his troubling 2020. Last July, he was seen on video knocking out an older man with one punch outside of a restaurant in Texas. Just a few months later, Perry's ex-wife, Danielle Nickerson, a detailed serious allegation of domestic violence during their marriage, which Perry denied.
Mike is expecting his first child soon with his girlfriend and corner person, Latory Gonzalez. Platinum, who's 3-6 in the last nine UFC fights, most recently lost by decision to Tim Means at UFC 255.
Let's all hope perry recovers from what he is dealing with and we all fight fans get to see him fight very soon.