UFC welterweight Neil Magny has come to the rescue for the UFC Vegas 17 main event on December 19 and is ready to fight the rising prospect Khamzat Chimaev.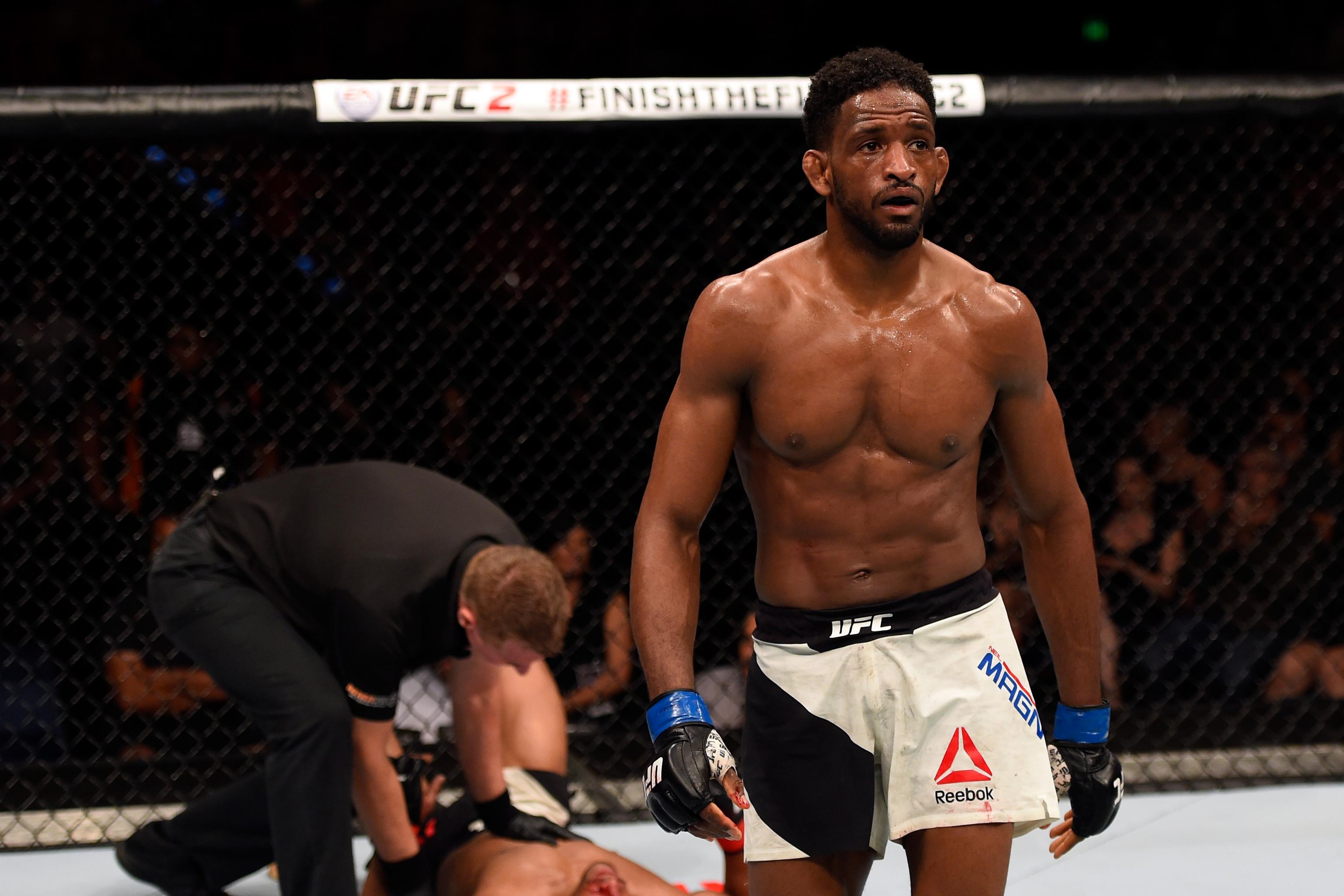 Before Leon Edwards was finalized as Khamzat Chimaev's next opponent, Chimaev and the UFC were hitting the pavement hard to find an opponent for the undefeated juggernaut.
While they were searching far and wide, Magny was standing directly in front of them volunteering to be selected, only to be ignored and skipped over. Now that Leon Edwards will be unable to compete on December 19 and Magny is still without a next opponent, he is once again reasserting himself front and center in front of Khamzat Chimaev and is ready to fight even on such short notice.
The No. 9 ranked welterweight fighter made his promotional debut in 2013. He has cobbled up a 24-8 professional record and is keen on moving up the rankings. In 2020, Magny fought thrice and won all of them. His last win came in August against Robbie Lawler via unanimous decision. With Edwards out of action, Chimaev is now in limbo, and with Anthony Pettis vs. Alex Morono added to the card, it looks like UFC Vegas 17 is completely booked up with 15 bouts. But if Chimaev is eager to fight, the No. 9 ranked Magny has said he's open to fighting Chimaev on short notice. However, there is a minor obstacle for Neil who wants to claim a fourth win this year.
Khamzat Chimaev and his team have shown no interest in Neil's unique call out to step on this fight. Instead, the UFC might push Edwards vs Chimaev in early 2021. Geoff Neal and Stephen Thompson will headline the December 19 main event.
Magny Called out Chimaev a month ago
A month ago, in conversation with ESPN's Ariel Helwani, Neil chatted about this whole instance and why he thinks Khamzat Chimaev's team is dodging him.
He said, "The only thing I can think of that caused this fight to not go through is his team thought it was a better match-up for him. I am not gonna sit here and toot my horn and say that fighting an eight ranked guy is better than a third [ranked] guy, no? His team might have thought that Leon Edwards was the easier fight for him. He matches-up better against Edwards than he would against me."
Magny, of course, called out Chimaev late last month and could certainly be a valid option as Chimaev's next opponent. The pair even interacted with each other on social media on Wednesday.
"Ranked fighter won't fight other ranked fighters, unranked fighters only want to fight fighters ranked in the top 5 crazy times at the @ufc," Magny wrote.
Do you guys Khamzat will fight Magny?
Purchase the UFC merch here.
To bet on an MMA event click here.
ALSO READ:
Manager: Nick Diaz has 99.99% chance of returning to the Octagon