UFC Heavyweight champion Francis Ngannou's former head coach Fernand Lopez has opened up about the reasons behind their controversial split up. Francis has trained under Fernand Lopez for the major part of his career. Francis came to Paris from Cameron and stayed at The MMA Factory gym where Lopez is the head coach. The duo of coach and fighter then stayed together for several years and saw the rise of Francis Ngannou in the UFC. After getting a few wins in the UFC and becoming a top 10 heavyweight prospect, Francis Ngannou suddenly left the MMA Factory Gym after having a conflict with his coach.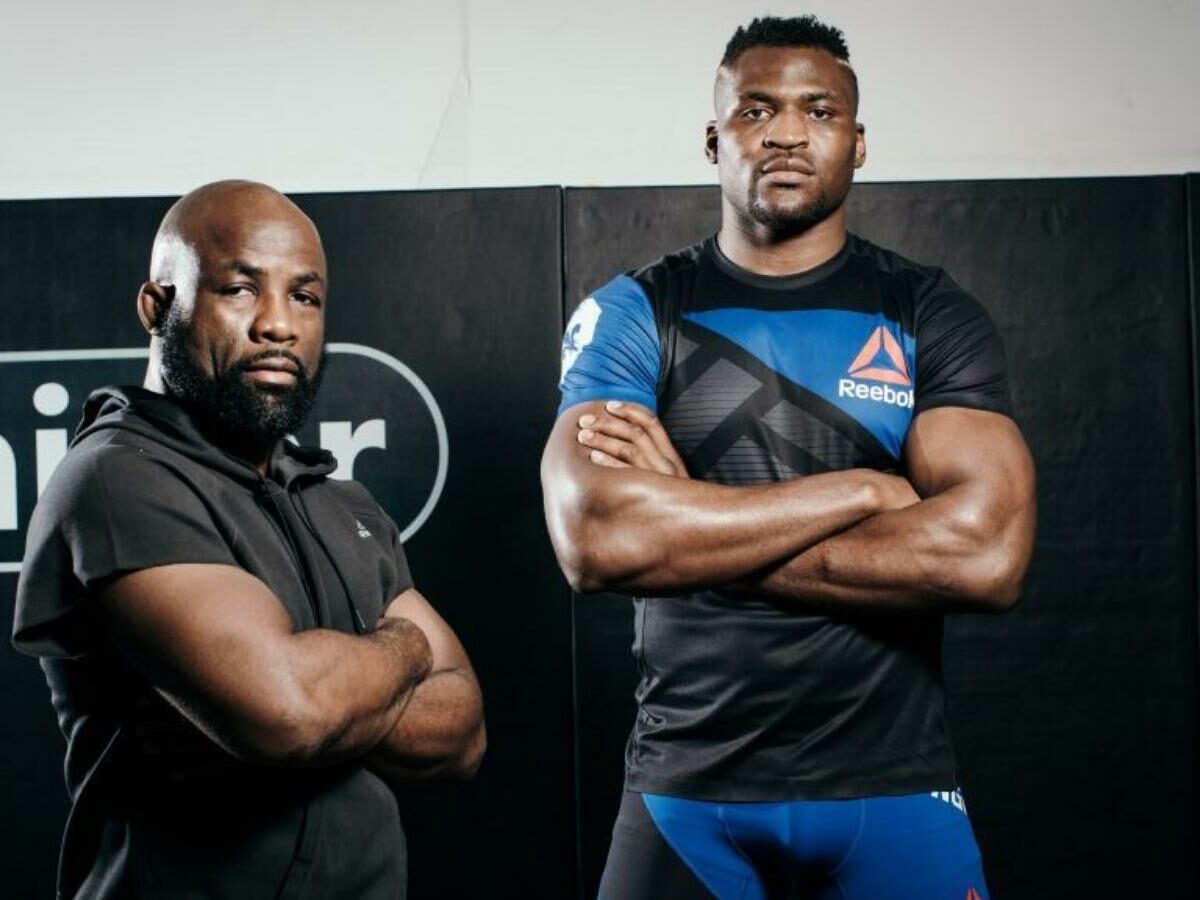 Now Francis Ngannou sits at the top of the heavyweight division and is set to make his first title defense against his former teammate Ciryl Gane who trains from the MMA Factory under the guidance of Lopez. Now ahead of this matchup between Francis Ngannou and Ciryl Gane, Fernand Lopez reveals the real story behind Francis Ngannou's departure from the MMA Factory Gym.
"I don't expect anything from him," Lopez said on The MMA Hour. "What I'm saying is that in the past, people that know, I'm pretty sure if you have a chance to call other coaches, they will say to you what I'm saying. They can't say that publicly. If Francis lost a fight, then people will start to talk. Just hold on and see what happens."
Fernand Lopez explained that he allowed Francis Ngannou to train and live in the gym for several years free of cost. But when Francis started to earn a good amount of money, Lopez asked Ngannou to pay some amount so that Lopez could pay it to his training and sparring partners in the gym. Ngannou apparently declined to do so which led to the conflict between Fernand Lopez and Francis Ngannou and the duo then decided to split up.
"Francis said to me…I'm the one bringing the light in the gym, I shall not pay any membership," Lopez said. "I said, 'This is crazy. You must be crazy. You spent four years of your life in my gym. I never asked you for anything."
"You pay me 10 percent," Lopez said. "On top of the 10, you ask me to pay the sparring partner with that money that you give me. On top of that, you're saying that would be a shame to know that a big name like you is paying the membership. … So I said, 'You know what? You don't listen to me any more when I'm giving the class. You choose the easy way to train. Please, let's just split.' And we did."
HIGHLIGHTS:
Fernand Lopez reveals the true story behind Francis Ngannou and MMA Factory split up
Purchase the UFC merch here.
Click to Predict here