Khabib Nurmagomeodov wants to have the perfect 30-0 undefeated record and become the Floyd Mayweather of the MMA world.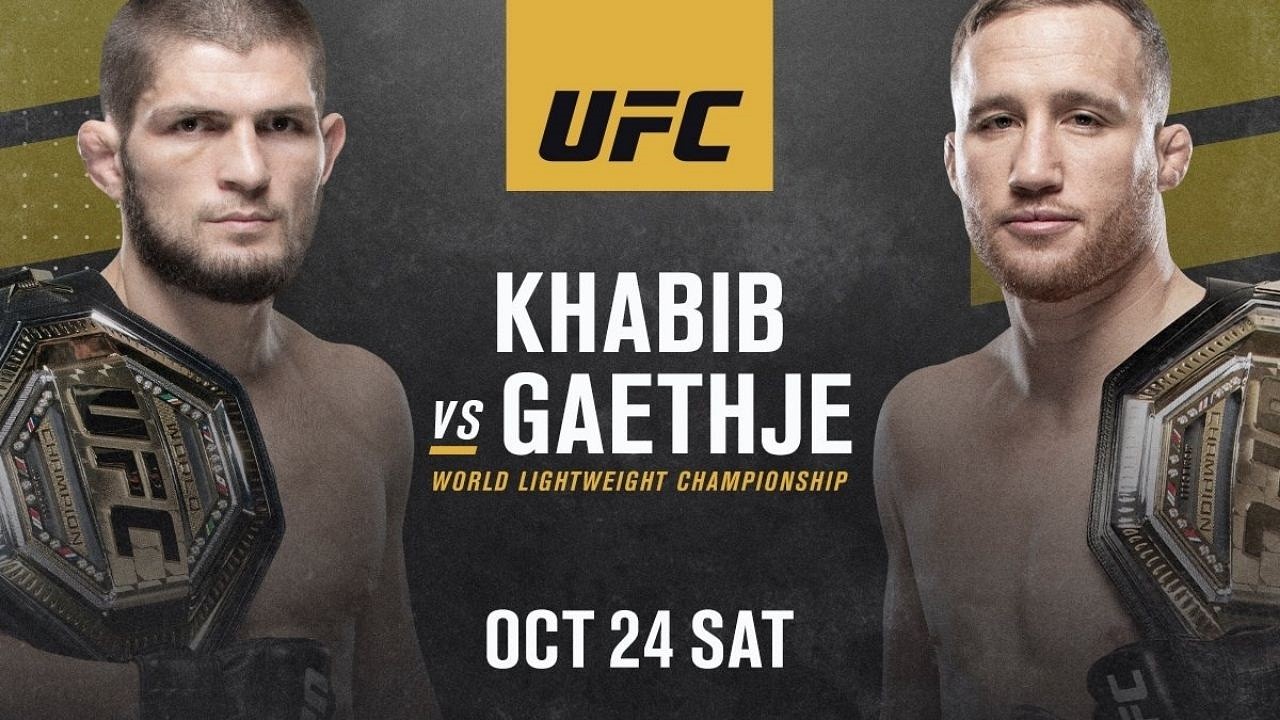 With a win over Justin Gaethje this Saturday at UFC 254, Nurmagomedov would not only record his third straight lightweight title defense, he'd improve his unblemished pro record to 29-0. He's beaten a dozen UFC opponents, with dominant victories against elite fighters like Dustin Poirier, Conor McGregor, Al Iaquinta, Edson Barboza, and Rafael dos Anjos.
It's rare for any combat sports athlete to go their entire career without a loss, but the 32-year-old Nurmagomedov plans to do just that and follow in the footsteps of legendary boxers like Rocky Marciano and Floyd Mayweather. Now it's just a matter of finding the magic number that will be enough for Nurmagomedov to lay down his gloves for good.
Nurmagomedov told Yahoo! Sports  "Honestly, I don't know. 30-0 is gonna be great. You know? It's looking good, like, sounds good. You know? 30-0. OK. It's like– it's gonna be a great record. You know? This is like Mayweather in MMA. You know? 30-0. We'll see. I'm very close to this. You know? What do you think? If I beat Justin and one more guy and become 30-0 and finish my career, what do you think?"
It's not just the unbeaten streak that makes it impressive. 'The Eagle' has not only won every fight in the UFC but has completely dominated every opponent put in front of him. His relentless wrestling pressure, along with the ground and pound, sucks the confidence out of the opponent in the very first exchange. Nurmagomedov will aim to make it 29-0 in a few days against Justin Gaethje at UFC 254.
Khabib Nurmagomedov talks about his future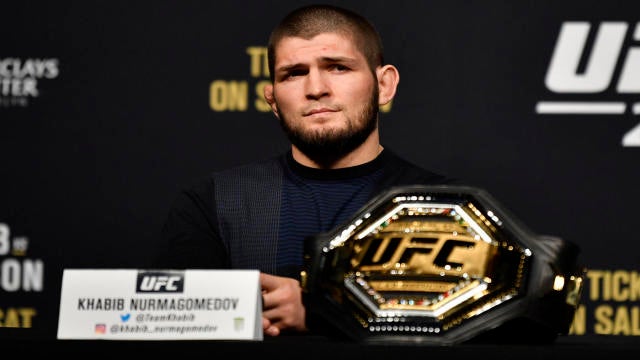 The Eagle' has always maintained that he wanted to retire undefeated. It is something that he has been mentioning ever since his initial few fights with the promotion. However, after recent news about his father Abdulmanap Nurmagomedov passing away, speculations were rife that Khabib would not fight a lot longer. Nurmagomedov has always maintained that his dream fight would one against Georges St. Pierre.
The Russian also believes that beating Justin Gaethje in next weekend's main event at UFC 254 will help him achieve that goal having seen off the likes of fierce rival McGregor in the past.
Nurmagomedov believes his bad-blooded fight with McGregor will be remembered in 50 years and even compared it to Muhammad Ali's Thrilla in Manila.
"Okay, I finish Justin Gaethje, I finish one more guy, I dominate him — I think my name is going to be always in history,' he added. 'I think already my name is going to be in history because two years ago what happened [vs McGregor] is never going to be forgotten."
The only question that remains to be unanswered at the moment is how Gaethje fight will go, Nurmagomedov's plan to go at least 30-0 is dependent on what's next for him following another win. "The Eagle" will have seemingly cleared out his division, though several potential matchups continue to be proposed. McGregor has long campaigned for a rematch after losing to Nurmagomedov at UFC 229, a perpetually snake-bitten matchup with Tony Ferguson remains a possibility despite losing some of its cache with Gaethje having stopped Ferguson's lengthy win streak, and both Nurmagomedov and UFC legend Georges St-Pierre have expressed a mutual interest in a legacy battle.
Nurmagomedov also recently said that UFC President Dana White has "something special" in the works for him, though neither man has gone into detail as to what that might be and Nurmagomedov expressly asked White to wait until after his fight with Gaethje to move forward with discussions.
There are several matchups still waiting to unfold in the most stacked lightweight division in the UFC. McGregor vs Poirier, before that Nurmagomedov vs Gaethje, also the former Bellator champion Michael Chandler has his eyes set on the UFC gold.
Do you guys think Khabib Nurmagomedov will retire undefeated?
Purchase the UFC merch here.
To bet on an MMA event click here and to bet on other sports, click here.
ALSO READ:
Fights We Want To See After Conor McGregor vs. Dustin Poirier 2