Former Middleweight title challenger Paulo Costa is planning to go back to the middleweight category after his recent weight cut issues during his fight against Marvin Vettori at UFC VEGAS 41. Before his last fight against Marvin which was targeted as a middleweight fight, Costa revealed that he won't be making weight and wanted to fight at catchweight. Vettori agreed to the fight and the fight was then scheduled for 195 pounds but then Costa made it to move to the light-heavyweight division. After back and forth weight issues, the fight finally happened. Costa went on to lose the fight via decision and now after the fight, he still plans to go back to the middleweight category as he blames the weight cutting issue on an injury he suffered.
Now just a few days after the fight and weight cutting mess, Paulo Costa has posted a photo on Instagram in which he stated that he will be going back to his original weight class which is the 185-pound division.
https://www.instagram.com/p/CVcPsdYrajF/
"This guy is going back to wildlife dangerously than ever. 185 lb The vicious fighter at 85kg. Thank you my people."
Paulo Costa's statement after the loss against Marvin Vettori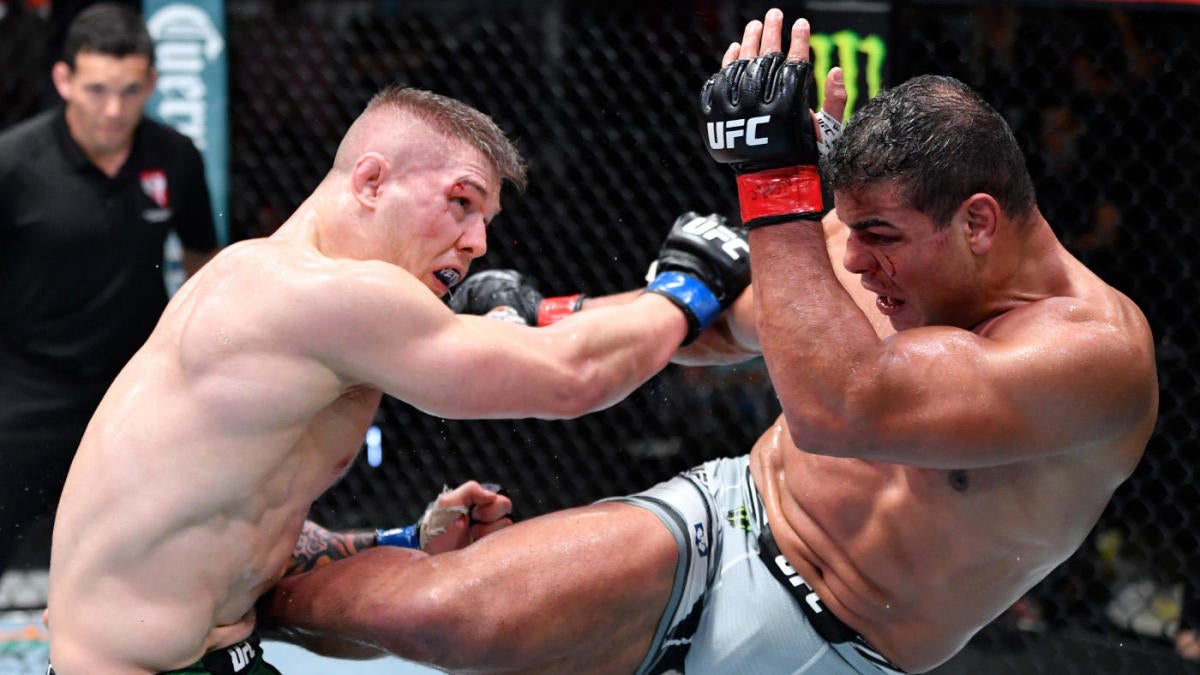 After his well-fought fight against Marvin Vettori, Paulo Costa said in the post-fight conference that he felt like he had won the fight. He also revealed the reason for his weight-cutting mess.
"The only problem, my friend, is that I lost the fight, so it will look like an excuse," Costa told MMA Junkie during the post-fight news conference. "I do not have an excuse for nothing. I did a good job there, Marvin as well. Congratulations for him and to me, I think, but I had some problems to not come in here with my usual weight. I came at a little bit higher weight because I needed to stop some weeks of training." "My left bicep."
"Physically I'm good, but my foot is a balloon," Costa said as he showed off the swelling on his right foot. "I kicked him a lot on his body, on his head. I think maybe his left arm should be very hurt and his body as well. I don't really understand why the judges saw that result. I really believe I won."
Paulo Costa also talked about the referee taking away his point for an eye poke.
"He's a very good referee," Costa said. "I don't understand why he took one point from me on the very first stoppage. …I really don't understand that."
HIGHLIGHTS:
Paulo Costa wants to go back to middleweight
Purchase the UFC merch here.
Click to Predict here.