Former UFC middleweight title challengers, Paulo Costa and Marvin Vettori are interested to fight each other after Vettori called out Costa at UFC 263.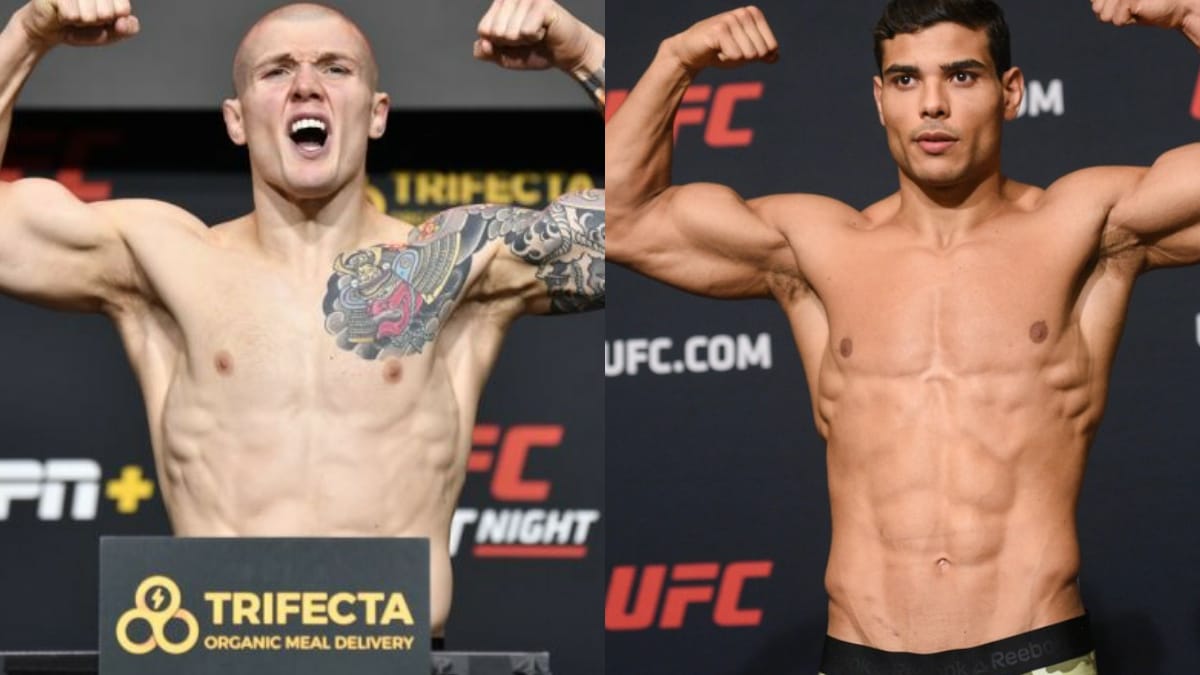 The No.3 ranked middleweight contender Marvin Vettori faced the champion Israel Adesanya at UFC 263. The duo first fought in 2018 and since then had a different path to their respective career.
Israel went on to become an amazing fighter and evolved in every fight he fought in the octagon. He becomes the champion by defeating Robert Whittaker and then defended the title against Yoel Romero and Paulo Costo. Marvin had a long road to get to his first title shot. The rematch between them was a one-sided clinch performance by the champ Adesanya. Vettori lost his rematch with Adesanya by unanimous decision.
After the fight, Vettori opened up about his performance and also called out his next opponent.
"I think 50-45 was definitely not the right decision, but it is what it is. At the end of the day, I'm 27 years old. I'm going to go back to the hotel. I'm going to go and run. I'm going to do like a five-mile run. I didn't even take a hot shower because I didn't think I deserve it. That's how crazy I am. I'm going to go back and work and get ready for the next fight."
"I had all the cards to beat him, but I didn't," Vettori said. "I said coming in I left no doubt, and even if I won, I would've left doubts. At the end of the day, I didn't do enough."
"I would like to really destroy this drunk guy who can't even stay off drinking," Vettori said. "It's 'Borrachinha.'"
In response to Vettori's callout, Costa posted a Tweet.
I could fight this Moron if he show to fight like that. pic.twitter.com/xQnS3rcqaN

— Paulo Costa ( Borrachinha ) (@BorrachinhaMMA) June 14, 2021
"I could fight this Moron if he show to fight like that," Costa wrote on Twitter.
Paulo Costa is also a former title challenger just like Vettori. He last fought Adesanya at UFC 253 and lost the fight via TKO in the second round. There was a lot of bad blood going into that fight. After facing a loss, Costa stated that he was during the fight which cost him the match.
Costa was then scheduled to face Robert Whittaker at UFC on ESPN 22. However, just a few days before the fight Costa withdrew from the contest due to illness. Costa was scheduled to face Jared Cannonier at UFC on ESPN 28 in August. However, in June Costa withdrew from the fight due to unknown reasons. Paulo later revealed that he never signed the fight contract and he was offered less money for the match.
Purchase the UFC merch here.
Click to Predict here.
Download the Fanatics Fantasy MMA app here.