Bellator president Scott Coker told the media that the company has separated ways with Rampage Jackson and now he is free to sign with any other promotion that interests him.
Jackson, who turned 42 earlier this year, has dropped three of five since rejoining Bellator back in June 2016 and hasn't competed since getting finished by Fedor Emelianenko last December in Japan. "Rampage," a storied UFC and PRIDE champion, had two stints in Bellator.
From 2013-2014, Rampage Jackson went 3-0 in Bellator before returning to the UFC. In 2017, Jackson returned to Bellator, where he went 2-3 before the sides parted ways. Jackson's Bellator victories include Wanderlei Silva, Satoshi Ishii, Muhammad Lawal, Christian M'Pumbu, and Joey Beltran.
"I mean, Rampage Jackson, again, he's another legend. And when he fought his fight in Tokyo a year ago, that was his last fight with Bellator. So I mean we haven't even talked to him or engaged in any sort of conversations. But I think he's a complete free agent to sing wherever he wants to," Coker said (Via MMAjunkie.com). "If you look at the direction the company is head, it's headed in a different direction," Coker said.
Rampage Jackson's run in Bellator
Quinton Rampage Jackson (38-14) joined Bellator from the UFC back in 2013 and won the Season 10 light heavyweight tournament over Muhammed Lawal. In a wild turn of events, he returned to the UFC to take on Fabio Maldonado in 2015, but Bellator successfully got him back shortly thereafter once his contract dispute was settled.
His second act with Bellator was decidedly forgettable apart from the fourth bout between him and Wanderlei Silva, which he won by TKO. Drab fights with Satoshi Ishii, King Mo in a rematch, and Chael Sonnen netted him just one win out of three decisions, and the aforementioned Fedor fight saw Jackson look embarrassingly out of shape and done inside of three minutes.
At 42 years old, Jackson has not indicated either way what's next for his career, although his recent showings won't exactly have fans clamoring for the legendary light heavyweight to come back.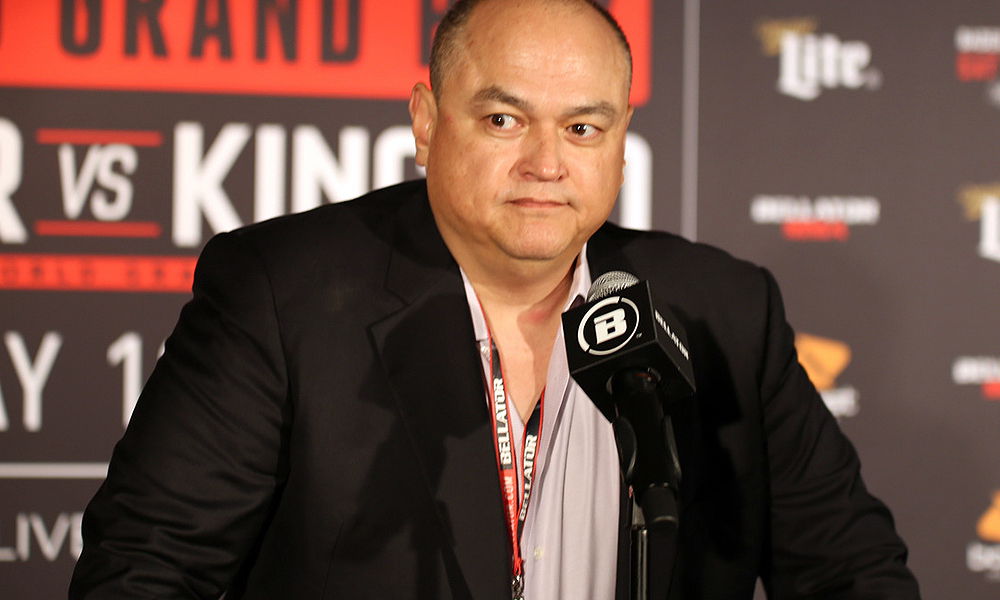 With Bellator recently releasing many of its veterans including Roy Nelson and Frank Mir, the promotion is committed to a more youthful approach to building its roster going forward. The Blueprint of Bellator now looks for young talent who can have a great future with the company and will be great for the betterment of both parties.
Bellator returns Thursday with another installment of the promotion's featherweight Grand Prix tournament. Bellator 253 is headlined by a semifinal bout between Darrion Caldwell and A.J. McKee.
Purchase the UFC merch here.
To bet on an MMA event click here.
Also Read:
Dana White calls boxing promoter Bob Arum a 'Piece of F*****g S**t'