Indian MMA Circuit has been getting stronger and stronger as each year passes. This year many Indian fighters have made India proud at the international level.
The rising popularity of MMA in India is creating financial waves around the globe. A vast population makes the country potentially the biggest untapped market in the world of MMA. While the UFC has been developing a huge craze in the Indian sub-continent due to a TV-deal with Sony, other promotions such as Bellator and Brave aren't too far behind.
The growing number of MMA fans in the country needed a local face to cheer for in their favorite MMA promotions. Hence UFC, the biggest MMA promotion in the world, decided to pounce on this golden opportunity to make money by signing Indian fighters.
Here are some of the best fighters from India:
A.) Ritu Phogat
Indian mixed martial arts megastar Ritu "The Indian Tigress" Phogat is one of the hottest properties in ONE Championship right now, especially in her home country of India, where she enjoys a massive following.
The former 2016 Commonwealth Wrestling Gold Medalist comes from the famed Phogat wrestling family, having been trained and developed under her legendary father, Mahavir Singh Phogat at an early age.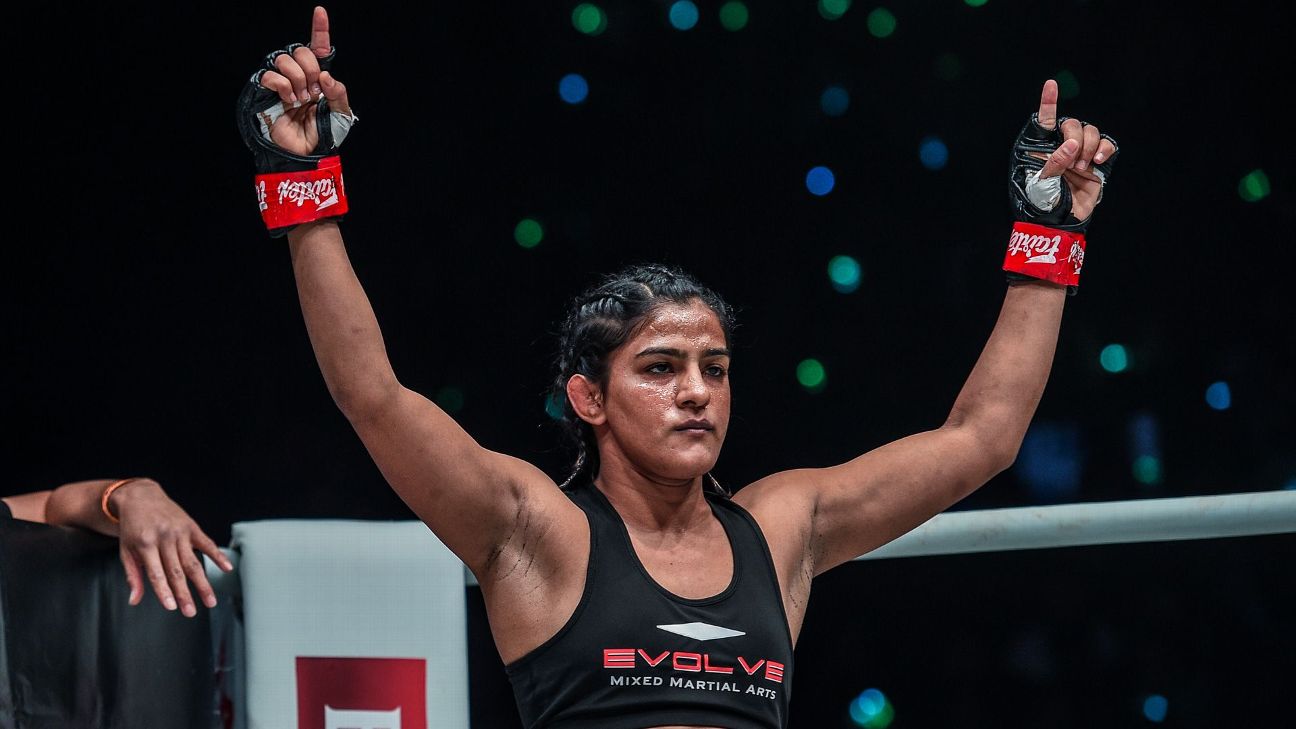 Following a successful wrestling career, which saw her capture a Silver medal at the prestigious World Under-23 Wrestling Championships in Poland, and three Indian national championships, Phogat turned her eyes towards a career in the ONE Championship Circle.
Phogat made her promotional debut in November of 2019 to much fanfare, winning by impressive first-round technical knockout over South Korea's Nam Hee Kim. Since then, Phogat has gone on to win three more under the ONE Championship banner to extend her unblemished record to 4-0.
While Phogat is without a doubt the biggest Indian MMA star at the moment, there are a handful of other Indian talents worthy of attention. Here are four other Indian stars on the rise in ONE.
B.) Anshul Jubli
Following thirteen impressive wins in the amateur circuit, Anshul had two huge fights canceled which left him heart-broken. For one fight, he even borrowed money from his friends so that he could represent the nation on foreign soil and bring back the title. Despite the roadblock, he hung in there and said to himself 'It cannot be worse than this'. A few months later, he got an offer from Matrix Fight Night.
It was at a gym near his hometown that he took his first MMA class. Anshul was immediately hooked. Although some of his friends traveled to Nash0ik to train, Anshul stayed put to pursuit the CDSE exams, but it was only a matter of time before he fully emerged into the world of Mixed Martial Arts.
At Matrix Fight Night 5 which was held in Dubai, Anshul Jubli defeated Srikant Sekhar via decision in the co-main event of the Fight Night.
The young and talented MMA Fighter Anshul Jubli had a breakthrough performance in this pro debut against Sanjeet Budhwar in June last year at Matrix Fight Night 2 where he won via unanimous decision. He showed his entire skillset in a dominant victory that impressed everyone in the MMA Community.
He holds a pro record of 4-0-0 with his last win coming via Decision in the MFN5 against the top lightweight contender Srikant Sekhar. He trains at one of the best teams in India at Cross-train Fight Club under head coach Siddharth Singh. With his undefeated run in Matrix Fight Night, we can expect more big fights for him soon.
C.) Sumeet Khade
Sumeet always had raw potential, but he was able to add ruthlessness to his game, and reaped rewards in 2018. Khade is an exciting striker, and also implements the patented range control that defines JW fighters, and has grown and matured over the past two years. A pro-MMA fighter from Mumbai. He currently holds a pro-MMA record of 11-4-0 and is ranked with his last win coming against Angad Bisht at MFN5.
Sumeet Khade first started training in Karate since he was 8 years old. At that time, there wasn't much awareness about MMA in India. He earned his black belt in Shorin-Ryu and participated in Karate tournaments in Japan, following which he got into kickboxing.
He also had a great stint in Jackson-Wink where he got to train with UFC fighters like Jones, BJ Penn, and Holly Holm. They were very helpful, and he got to learn a great deal and his ground game, takedown timing and Jiu-Jitsu defense all got better from the time spent there. On the striking front, he was primarily a counter-striker, but now he has worked on throwing combinations and counters. His improved MMA game has shown great results which can be seen in his recent fights. At MFN 5 Sumeet Khade defeated Angad Bisht via TKO in Round 1.
D.) Pawan Maan Singh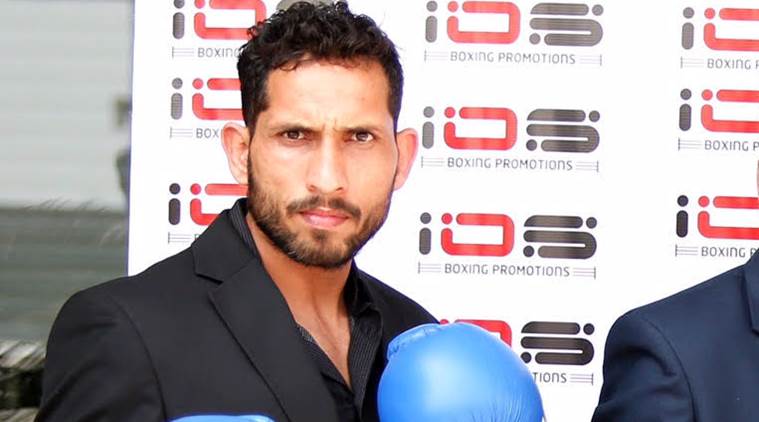 One of the most well-known fighters in Indian MMA, Pawan Maan Singh is currently the 2nd ranked out of 57 active Asia South Pro Welterweights and is ranked 22nd out of 184 active Middle East Pro Welterweights. He holds an MMA pro record of 7-2-1 with his last win coming in a rematch against Sandeep Dahiya via decision.
The fight was a rematch from their previous bout at MFN 3 which took place in Mumbai exactly a year ago. That fight ended in a controversial draw, although most MMA fans felt that Pawan Maan won the fight.
Pawan, who began his fighting career as a boxer and later moved on to the more lucrative MMA circuit was one of the breakout stars in Indian MMA who was fought multiple champions in the Super Fight League. He was the former Super Fight League welterweight and lightweight champion.
The 29-year-old Delhi-based fighter took up boxing when he was 14. He fared decently but lost hope after failing to break into the top level. Disappointed, he decided to pursue a steadier job with the Central Reserve Police Force, but within three months he resigned as he felt he needed to do something different, and despite pressure from his family to continue his job he decided he wanted to get into combat sports.
Winner of the Indian Fighter of the Year 2020
Ritu Phogat
Since debuting in ONE Championship last year, Ritu Phogat has steamrolled every opponent who's stood in front of her. Indian MMA superstar Ritu Phogat put on a dominant performance against Philippines' Jomary Torres and defeated her via TKO in Round 1 at ONE Championship: Big Bang in Singapore.