Robbie Lawler, the former UFC welterweight champion said that he is not at all thinking about retiring at this phase of his career.
Robbie Lawler is now set to fight against Neil Magny in the co-main event at UFC Vegas 8. Robbie is replacing an injured Geoff Neal on just three weeks' notice to fight Neil Magny. Lawler has lost his last three fights in the Octagon.
Those defeats did come at the hands of the best welterweights in the division i.e Colby Covington, Rafael dos Anjos, Ben Askren etc. Though the defeat against Ben Askren was a controversial stoppage, Robbie Lawler hasn't been having a great last run in UFC.
Robbie Lawler not contemplating retirement
Recently while talking to Bleacher Report, Lawler said that he has no plans on retiring anytime soon despite facing a losing streak in his last few matches.
"I'm not thinking about those things right now," Lawler told. "It's just about going out there and getting this one done and seeing where it takes me."I just really enjoy competing and hanging out with all my buddies at the gym and getting ready," he explained. "I enjoy working on aspects of myself, fine-tuning stuff, and just tweaking skills and techniques. Just trying to constantly evolve."
"I don't think about [retirement] at all," said Lawler. "I'm just training and trying to get better, trying to get my training partners better, and just keep giving back to the sport that way. These guys are keeping me young and pushing me."
"I had really good training partners to get me ready," he added. "I had Jason Jackson trying to beat me up, pushing me. I had Logan Storley helping me. So my body feels good. I'm ready to go."Everyone knows if I turn it up, I can do great things and put on a show, so obviously, he's going to have to get ready for a guy who's going in there to take him out and get a knockout," he concluded. "I'm just trying to bring joy back into fighting and go out there and have some fun."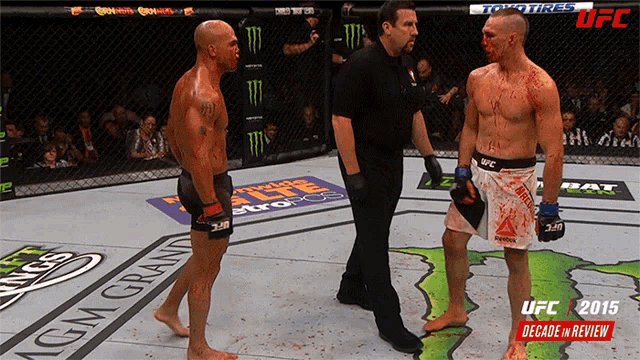 Lawler is one of the greatest welterweights of all time and a future UFC Hall of Fame. Though he's struggling in his recent bouts, fighters don't ever count him out of the fight. Lawler has given so many awesome fights in the UFC. He had some awesome back and forth battles with Rory Macdonald, Carlos Condit. Few more amazing wins can put him back in the top welterweight spot. Despite the long layoff, ongoing COVID-19 pandemic, and short-notice booking, Lawler is ready to prove himself again this weekend opposite Magny.
Robbie Lawler and his fans are excited about his fight against Neil Magny and want to make a comeback spectacularly.
ALSO READ:
UFC News: Luke Rockhold calls out Darren Till for a comeback fight, but would love to "shut up" Chris Weidman