Former UFC welterweight champion 'The Ruthless' Robbie Lawler plans to knock out Nick Diaz at UFC 266. The duo will be fighting for the second time as they first fought at UFC 47 in 2004. That fight was won by Nick who knocked out Robbie in the second round of the fight with a vicious left hook that sent Lawler face first on the mat. Now after 17 years Robbie Lawler is seeking revenge against his former opponent who is returning to the cage after a long time. Nick Diaz last fought at UFC 183 in 2015 against Anderson Silva. Robbie states that it would be a nice feeling to go and fight Nick and knock him out in his comeback fight.
UFC 266 card is headlined by the featherweight title fight between the champion Alexander Volkanovoski and no.2 ranked contender, Brian Ortega. In the co-main event of the fight UFC women's flyweight champion, Valentina Shevchenko will defend her title against Lauren Murphy. And then for the second time in the UFC's history, a non-title non-main event fight will be fought for five rounds between Robbie Lawler and Nick Diaz.
Robbie Lawler wants to do Damage at UFC 266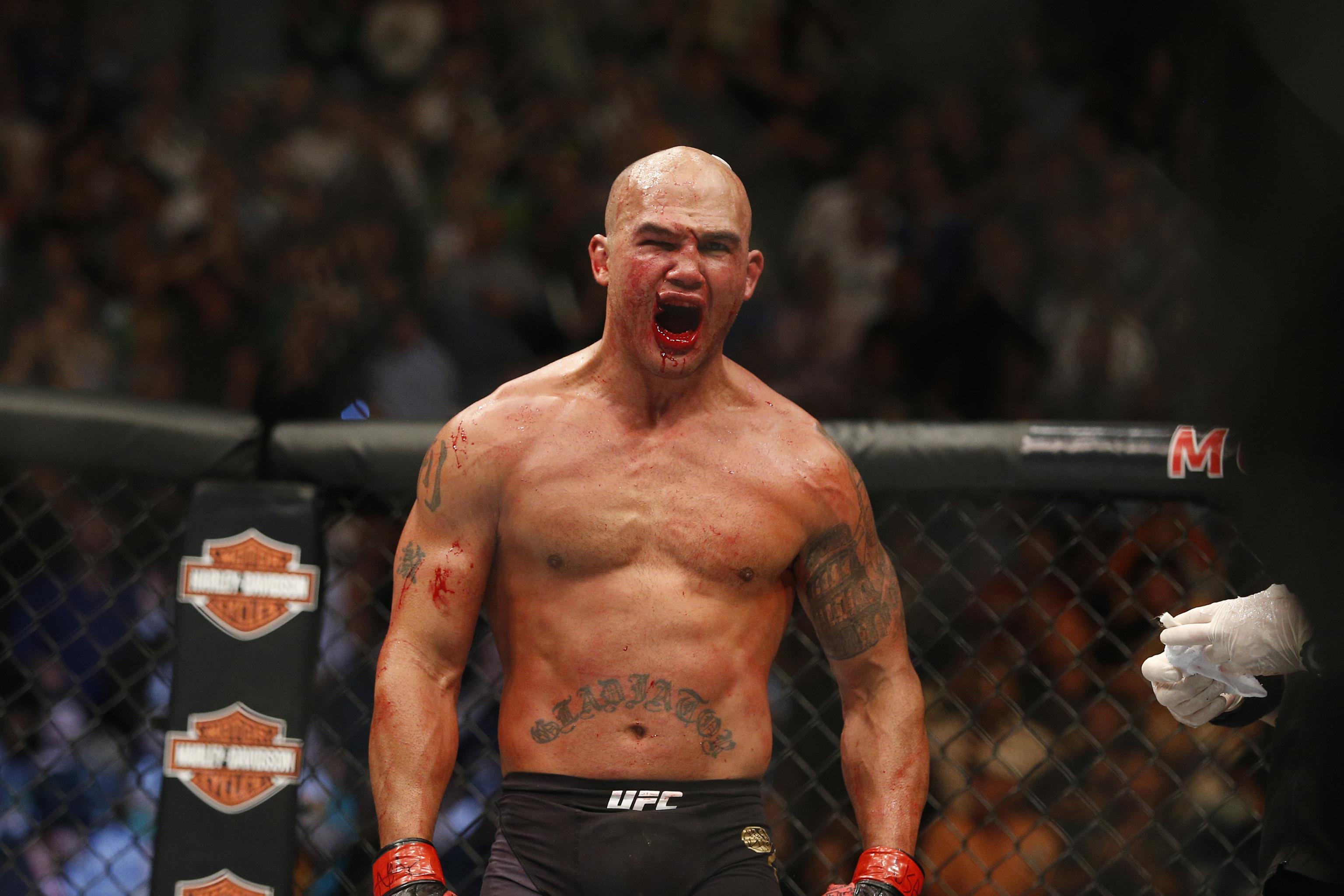 Robbie is in one of the worst phases in his life as he is riding a four-fight losing streak. In his last fight, he fought Neil Magny and lost the fight via decision. But now he feels good sharing his ring against Nick Diaz and also has some brutal things planned for the fight.
"He's a guy that goes out there and tries to put on a show (and) doesn't show his opponent any respect. So, it's going to be nice to go out there and knock him out," Robbie Lawler said on the UFC's fight preview. "I expect a hell of a fight, two guys going out there ready to put on a show for the fans, I can't wait to go in there and do some damage."
Lawler also talked about the fight being moved from welterweight division to middleweight division as Diaz's camp wanted to have the fight at middleweight.
"I mean I'm ready to go," Lawler said during UFC 266 media day. "That's all that matters. Camp went well and controlling the things I can control."
"Yeah we had a short conversation," Lawler said about speaking to White. "It is what it is. I'm ready to fight. We're moving forward.
"I let Dave [Martin] do those kinds of things. He consults me and figures it out. I don't get into the nuts and bolts of that stuff. I know that's an interesting part of this sport but I don't really discuss those things."
Robbie Lawler just stated that he is happy to be back in fighting Nick Diaz and said that he is excited about the fight.
"I'm just trying to stay calm," Lawler said. "There's no sense in getting all riled up and excited this happened, this is whatever. Just staying relaxed. Camp went well so that's pretty much what it comes down to. I'm falling back on the work I put in. The work I put in went great. My training partner Jason Jackson got me tip-top and ready to go. I'm sharp right now. I'm freaking strong. My coaches did a great job. That's what I'm falling back on and why I'm not too worried about it. Life is good."
"[Nick Diaz] comes to fight. He's going through whatever he's going through. It is what it is kind of thing. Just show up and fight and that's kind of the approach I'm taking. Just whatever."
"It's kind of where we're going now and it is what it is. I feel good. That's all that matters. I'm ready to fight."
HIGHLIGHTS:
Robbie Lawler plans to knock out Nick Diaz.
The fight will take place at middleweight.
Robbie is excited about the fight and wants to be calm.
Purchase the UFC merch here.
Click to Predict here.