Former UFC women's bantamweight champion and current WWE superstar Ronda Rousey has announced her pregnancy with husband Travis Browne who is also a former UFC heavyweight fighter.
Ronda Rousey will soon add the title of "mom" to her list of accomplishments as in a video announcement, the former UFC women's bantamweight champion, along with husband and former UFC heavyweight Travis Browne, announced she is pregnant. Rousey adds in the video that the happy couple will share much more along the way, teasing an upcoming gender reveal throughout the announcement. For now, we just know this little bundle of joy is due this September Sept. 22.
Ronda Rousey says the baddest baby is on the way
The couple announced via Rousey's official YouTube channel Yesterday that Rousey is currently four months pregnant. The baby, which will be the couple's first child.
"How do I put this?" Rousey said before removing a pillow from her baby bump. "Pow! Four months pregnant. Oh, what? You didn't even know. The last four months. Woo. I've been pregnant since January, so woo, baby bump. I can't hide it anymore, so it's time to show it off."
A video timeline followed the announcement. It showed Rousey and Browne's reactions upon finding out the news and getting an ultrasound. Rousey also thanked her supporters for the good wishes and positivity. The video features more details of Rousey and Browne's journey.
"We're all excited to meet (the baby), just like we are," Rousey said. "… Baddest baby on the planet coming to you soon."
A name was not revealed, but the video hinted a follow-up announcement would be in the works.
Ronda Rousey, 34, was the first UFC's first women's bantamweight champion. She has not competed in MMA since a December 2016 knockout loss to Amanda Nunes. Since competing in her last fight for the UFC back in 2016, Rousey has openly spoken about wanting to become a mother. Rousey joins Tate and fellow bantamweight Julianna Pena, among others, in the MMA moms' club.
The former bantamweight champion has stayed busy in the entertainment field, acting in several major Hollywood films and going on a historic run with the WWE from 2018-2019 that saw her become the first women to headline the professional wrestling company's milestone WrestleMania event. She's continued her acting career and had a recurring role on FOX's "9-1-1."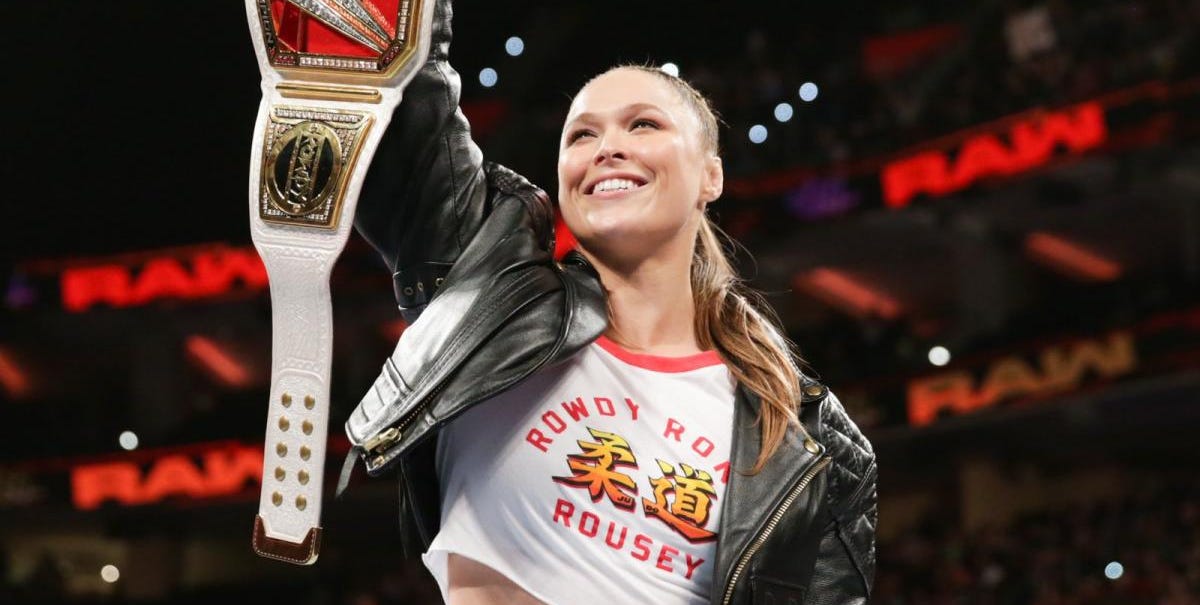 Ronda Rousey won the Raw women's title from Alexa Bliss at SummerSlam. She held the championship for eight months before being pinned by Becky Lynch in the main-event triple-threat match that also featured Charlotte Flair at WrestleMania 35. That remains Rousey's last appearance with WWE.
Browne never formally announced his retirement from the MMA competition, but he has not competed since UFC 213 on July 8, 2017.
Purchase the UFC merch here.
Click to Predict here.