Boxing legend Roy Jones Jr. has shown interest in fighting one of the all-time best mixed martial artists, Anderson Silva, but in a boxing ring.
Former multi-weight champion, Roy Jones Jr., is more than a pioneer of boxing, who has performed in four different decades. Boasting 66 wins alongside 9 losses, 'Superman' Jones Jr. has been one of the most active athletes in the sport.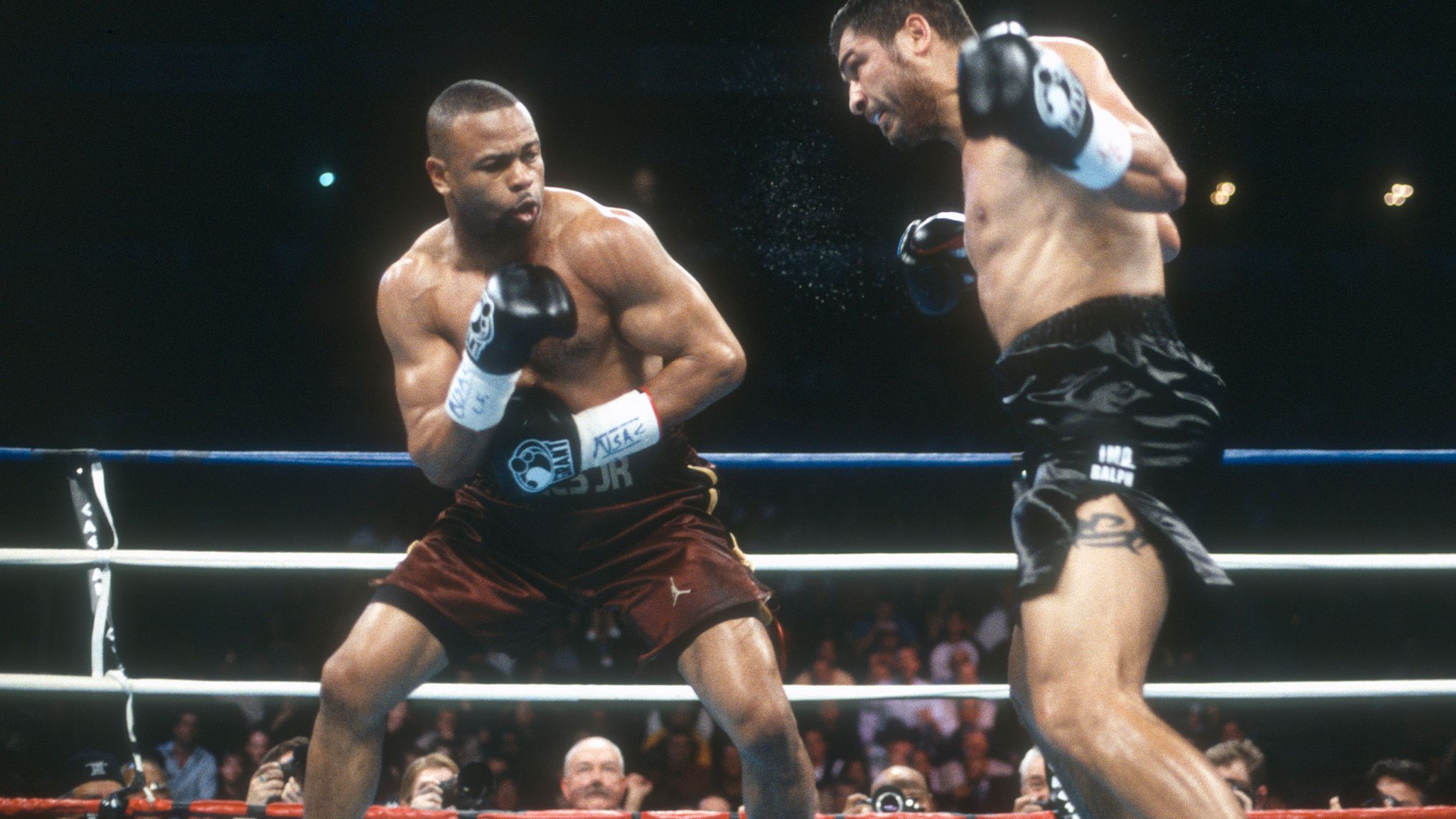 While he hung up his gloves in 2018 after four consecutive wins, Roy Jones Jr. still has the itch to fight. He made his return to action in November 2020 in an exhibition against Mike Tyson. That said, Jones Jr. has always pushed his limits to reach where he is at today. Being one of the legendary boxers of all time, he is always willing to test his skills even at this age but this time he wants to do it against one of the greatest mixed martial artists in the history of MMA and it's none other than Anderson Silva.
Roy Jones Wants to box Silva
Speaking to TMZ Sports, the 52-year-old said the "dream" opponent for his next fight would be Anderson Silva
"Truthfully speaking, my dream next fight will probably be Anderson Silva. Because Anderson is available now, I'm available now, and so we've been wanting to box for the longest time. Why not me and Anderson go out there and put it on for the people?" Jones said.
"(We've been talking about it) for a few years now. It can happen (now) I think. I'm going to call him when I get home and I'll see what's happening. It can happen, yes."
When asked by the reporter if a matchup between Jones, an all-time great in boxing, and Silva, a former MMA champion who is not as experienced in the boxing realm, Jones said that it's a fair fight because he's not the boxer he once was. "Captain Hook," said Roy believes boxing against Silva is more legitimate than when Conor McGregor boxed Floyd Mayweather Jr.
"But Anderson has a better fight record at boxing than people like Conor McGregor. Anderson was 13-1 to 13-2 as a pro boxer.* He knows what a pro boxer is. He's been a pro boxer before. He knows how to pro box," Roy Jones said
"At his age, my knees not being the same as he used to be, it gives him a better chance. And he's a tall left-hander, so all of that works in his favor, you understand me? So yes, there are a few different elements now that would give him a better chance now than he would have had back in the day. Back in my prime, no, no chance. But now that I'm older and older than him, I think his chances now are better than they ever were before," Jones said.
Silva who is 1-7-1 in his last MMA bouts was released from the UFC last November after getting finished in the fourth round via a TKO by Uriah Hall at UFC Vegas 12, which Jones Jr. sees as a prime opportunity and reason to make his dream fight come true.
Purchase the UFC merch here.
To bet on an MMA event click here