UFC bantamweight star Sean O'Malley has predicted the outcome of his fight at UFC 264 against Kris Moutinho and said that the fans will get to see something they haven't seen before.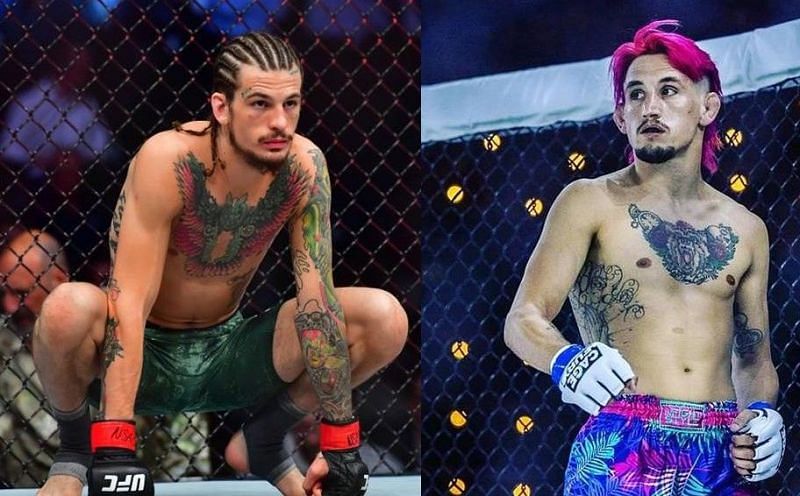 Sean O'Malley was supposed to face Louis Smolka at UFC 264 on July 10. But just two weeks before the fight Louis Smolka pulled out of the card due to an injury he sustained in his fight camp. Smolka was coming off a TKO win over Jose Alberto Quinonez this past December at UFC Vegas 16. His last defeat came against Casey Kenney where he lost via submission. Louis is 3-2 after coming back to the UFC for a second stint a little more than two years ago. But since that matchup was off UFC immediately started to look out for other options. Many UFC bantamweight put their name in the mix but UFC chose to get a newcomer to face 'Sugar Show'.
Massachusetts' Kris Moutinho will now face O'Malley in a bantamweight fight at UFC 264 at the T-Mobile Arena in Las Vegas.
Sean O'Malley gives a prediction for his fight at UFC 264
"I'm feeling good, man, best shape of my life. Really, what I'm dealing with right now is to try and figure out how I want to knock this kid out," O'Malley said on his YouTube channel. "It needs to be something crazy. It can't just be an easy right hand from Suga land, it's gotta be something insane. It needs to be never before done. Tim and I are going to brainstorm fight week, something crazy."
O'Malley suffered his first career loss against Marlon Vera at UFC 252. He suffered an ankle injury in the fight and he fell on the ground where Marlon Vera took advantage of that and landed some heavy blows and finished the fight in the very first round.
He still considered himself as an undefeated fighter and also said multiple times that though his record says he is 13-1 he feels he is mentally undefeated. The loss against Marlon broke his four-fight winning streak in the octagon. In his most recent outing, O'Malley rebounded from the TKO loss to Marlon Vera as he delivered a highlight-reel performance against former bantamweight contender Thomas Almeida.
Moutinho has competed primarily for Classic Entertainment & Sports MMA. He has won two straight fights, most recently defeating Andrew Salas by third-round submission at a Cage Fury Fighting Championships show on May 28. Moutinho rides a two-fight winning streak into the fight.
Purchase the UFC merch here.
Click to Predict here.
Download the Fanatics Fantasy MMA app here.