UFC bantamweight superstar Sean O'Malley opened up about his contract negotiations with the UFC and said that he might consider free agency if UFC offers the same contract again as he feels he might get a chance to explore other promotions or maybe Boxing. UFC fighters and their issues with the UFC contracts are the most debated and talked about topic in the MMA world at the moment. Many fighters like Jon Jones, Francis Ngannou, and Paulo Costa have stepped up and talked bout their fight negotiations openly. Now the newest member of this club is the bantamweight star Sugar Show Sean O'Malley.
While talking to Ariel Helwani's The MMA Hour, Sean talked about his recent contract and stated that he is in discussion with the UFC regarding his new contract, But if UFC offers him the same contract as his previous he might consider becoming a free agent as he would love to explore the free agency. He also said that he hasn't got any offers from any promotions yet as he loves to fight in the UFC and wants things to work out but he doesn't want to ignore the other possibilities.
"I could probably renegotiate a contract right now with the UFC, but then I don't get offers from other places. And I'm not necessarily looking to leave, I'm not necessarily looking to go other places, but we'll see what other opportunities present themselves," O'Malley said.
"I really do plan on staying with the UFC. I think I belong in the UFC. But also if I'm going to get offered twice as much money to go do something else — I love boxing. We'll see where it goes. Like I said, I love the UFC, they've been nothing but great to me. And I think after this contract is up, I don't think they'll have an issue paying me what I think I deserve. But we might be on a completely different mindset there. They might not think I'm worth half a million or whatever the number is. I've been on like five consecutive pay-per-views."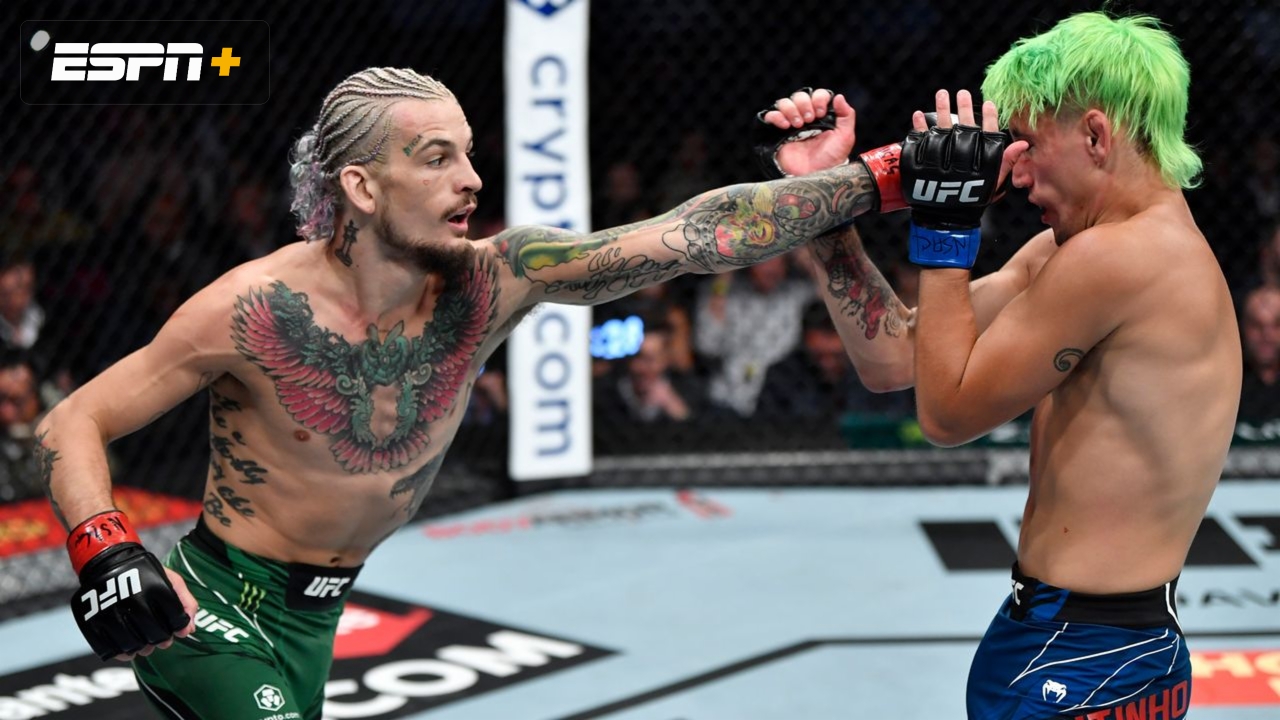 "To be honest, I feel like I'm one of the biggest stars in the UFC, and if you see what I make, it doesn't show that," O'Malley said. "But also I understand that UFC gives me a platform to go out there and be able to sell merch, to be able to get all these sponsors. It gives me eyeballs for YouTube, Twitch, merch, all these other things. So I'm not getting paid directly from UFC a lot, but I am getting eyeballs. I'm getting money outside of it from the UFC. So it's kind of a hit-or-miss perspective thing. I try to choose to look at it like I'm not making the money I believe I'm worth, but I'm also making money on the outside doing other things from the UFC." Sean stated.
"So it depends how you look at it, but yeah, I think if I'm going to make the money I'm making right now, why go out there and fight the toughest guys in the world? Why not fight these three fights fighting [against] not-the-toughest-guys in the world, renegotiate my contract, and then make real money fighting real tough guys? Kris Moutinho was a tough guy. Eddie Wineland was a tough guy. Thomas Almeida was a tough guy. I don't know. To me, it's just like I love fighting and it's a business. I'm trying to make the right decisions." Sean concluded.
Sean O'Malley previously revealed that he was offered the fight with Frankie Edgar for UFC 268, but he denied the fight as he wasn't ready for that timeline instead he asked ufc to move the card for the December event which UFC denied and decided to put Frankie Edgar against Chito Vera.
What do you guys think of these statements made by Sean O'Malley?
Purchase the UFC merch here.
Click to Predict here.
Download the Fanatics Fantasy MMA app here.