Top UFC welterweight Stephen 'Wonderboy' Thompson has given his view on Paul Brothers and said that he can easily crush Jake Paul.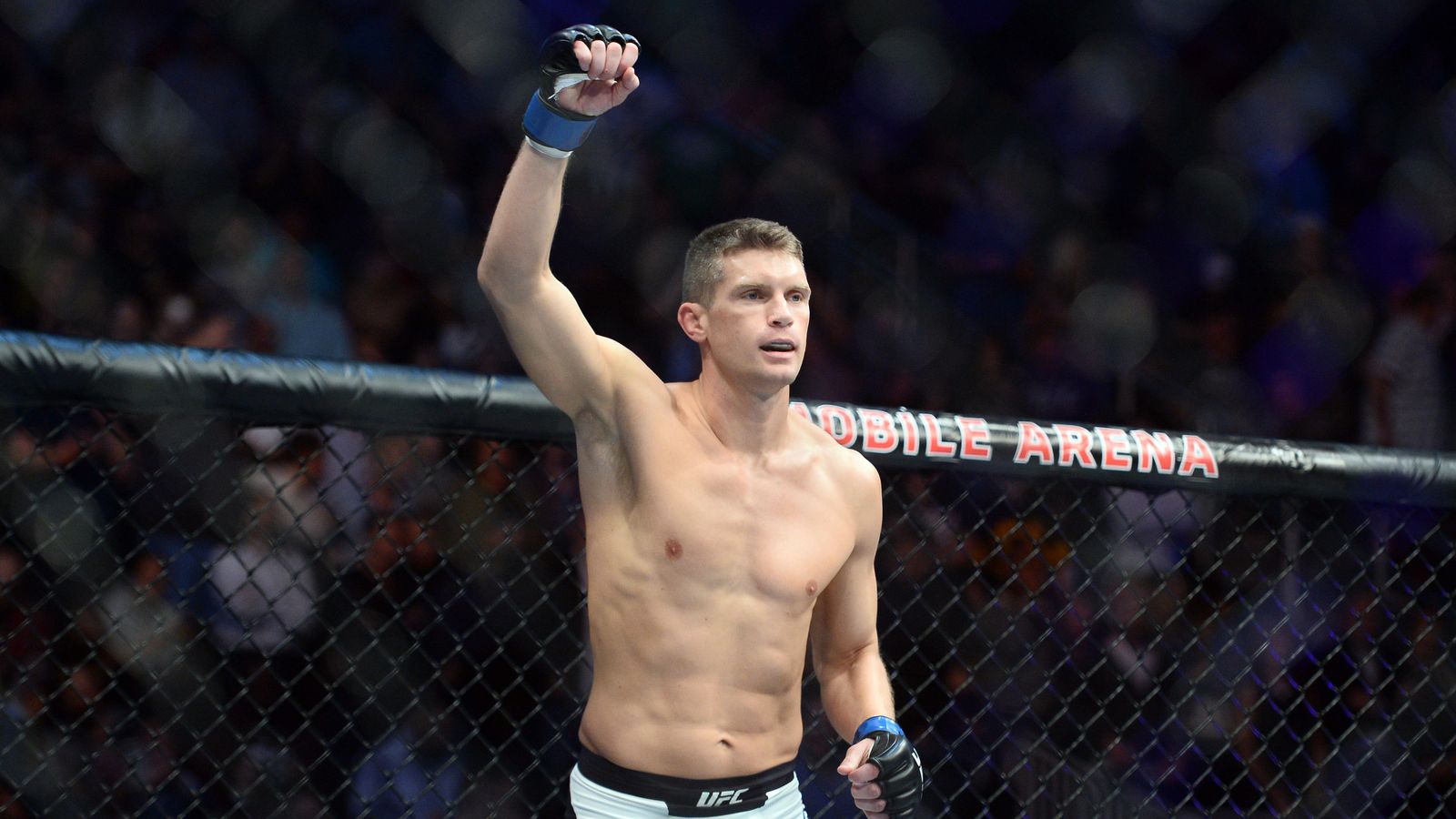 Stephen Thompson, who's widely considered one of the sport's most high-level strikers, faces Geoff Neal in the UFC Fight Night 183 main event on Dec. 19, which takes place at the UFC Apex in Las Vegas. Ever since Paul knocked out Nate Robinson on the Mike Tyson vs. Roy Jones Jr. undercard his star power has catapulted multiple times.
The 23-year-old YouTube star has since taken over the combat sports world and has called out the likes of Conor McGregor, Chris Weidman, and Dillon Danis. Yet, for Thompson, he knows if he were to fight him, it would not end well for Paul.
While speaking to reporters at UFC Vegas 17 virtual media day, former UFC Welterweight title contender Stephen Thompson claimed that he would crush Jake Paul in a fight, and added that the Paul brothers do not deserve to share the ring with elite fighters.
.@WonderboyMMA respects Jake and Logan Paul's YouTube hustle, but says "they don't deserve" to step into the ring:

"I would crush Jake Paul… You've got to earn the right to step in the ring with these legends."

Watch full video: https://t.co/b85yRG5iSz pic.twitter.com/HSpoOS3mFb

— MMAFighting.com (@MMAFighting) December 17, 2020
"I would crush Jake Paul. For one, as an athlete, it doesn't make sense. They just aren't worthy to step into the cage or the ring with these guys that they are going to be fighting," Thompson said at media day. "Not worthy. But, as somebody who has dabbled in YouTube and social media and stuff, you have to take your hat off to Jake and Logan Paul. These guys are making some money and making moves. Hats off to them in the business aspect. But, the athlete in me is like why is this even happening like they don't even deserve it. You have to earn the right to step in the ring with these legends."
Stephen has said what many MMA fans believe. Logan and Jake Paul have been given these opportunities just because of the fame and audience they bring in the boxing world. But considering other factors they have no right to fight within these professionally trained fighters.
Stephen Thompson talks about his upcoming fight with Geoff Neal
Stephen Thompson's opponent Neal gave "Wonderboy" (15-4-1 MMA, 10-4-1 UFC) props by claiming that he will take his crown of best welterweight striker, but Thompson sees Neal (13-2 MMA, 5-0 UFC) switching up his game plan eventually. Stephen has been preparing for his upcoming fight with one of his longtime training partners, former UFC middleweight champion Chris Weidman, who's a two-time NCAA Division I All-American.
"At some point, I think he's gonna use his wrestling," Thompson told MMA Junkie. "He's gonna use his strength against me, maybe get me up against the cage, use the cage to try and take me down, or to use his dirty boxing. So I got great guys to help me prepare for this fight. Wherever the fight goes, I'm gonna be ready."
"To have him in my corner, who's just a massive 185'er, to begin with, and such a high-level wrestler, it's just amazing to have him right up the street," Thompson said. "He lives in South Carolina now, right up the road, so I get him whenever I want him now. So it's great just to be able to have him wrestle me and me trying to get back up.
"In sparring, going from striking to wrestling with him, (it's) just extra confidence because that could be how the fight goes with Geoff Neal. I know he's looking for that. I know he's looking for a takedown at some point so like I said, it's great to have him out here, and I'm ready wherever the fight goes."
Purchase the UFC merch here.