UFC Heavyweight champion Stipe Miocic is confident that the rematch with Francis Ngannou is not going to be any different than the first fight and he will be leaving as the champion.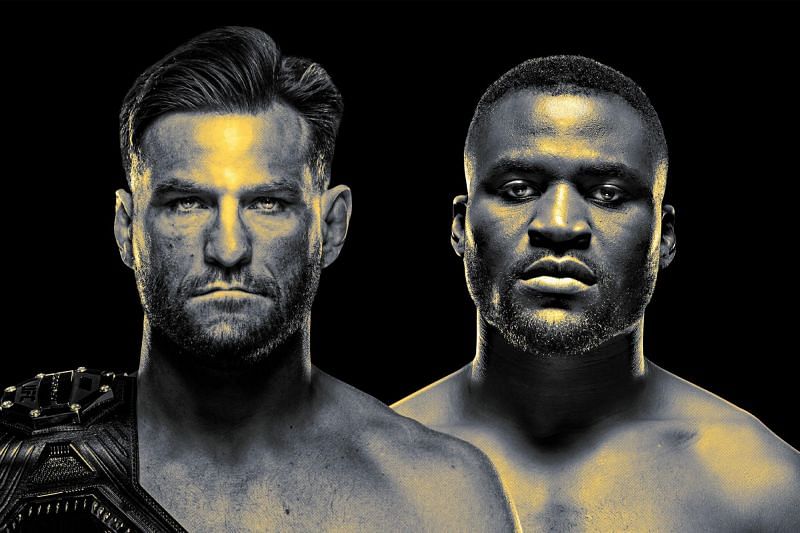 A rematch between champion Stipe Miocic and Francis Ngannou will headline UFC 260, the champion is already confident that he has a better skill set than the challenger. After dominating Ngannou (15-3 MMA, 10-2 UFC) to a lopsided unanimous decision at UFC 220 in January 2018, Miocic (20-3 MMA, 14-3 UFC) will put his title up for grabs again in the main event of the UFC 260 against Ngannou.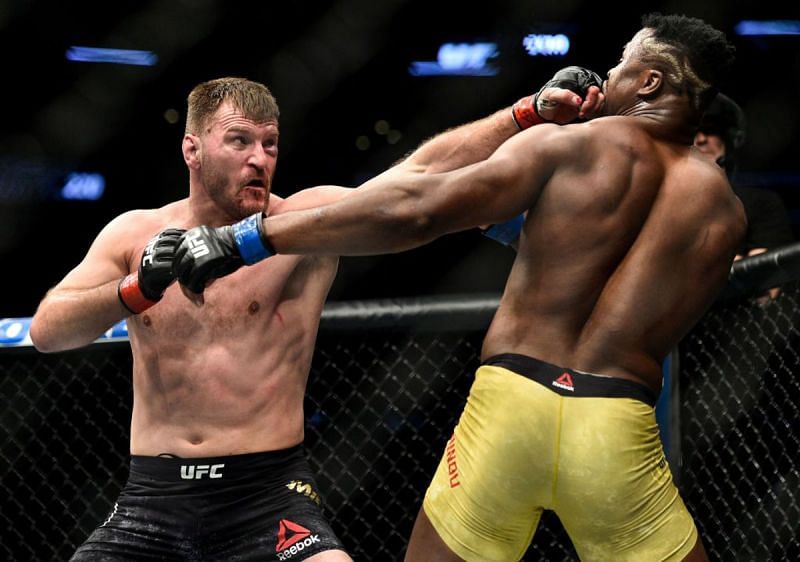 Since losing the initial meeting, Ngannou has put together a 4-1 record. All four of those victories have come consecutively, with "The Predator" putting away all his opponents by first-round knockout in a combined 2:42 of cage time.
Stipe Miocic says he is focused on Francis Ngannou and is not thinking about Jon Jones
If all goes well on Saturday night, Miocic would then be expected to move on to face Jon Jones as the longest-reigning light heavyweight champion in UFC history finally tests himself in a new division. Because of the long list of accolades that Jones has amassed on his resume, he'll undoubtedly get a lot of attention during UFC 260 fight week just because he's already been declared as next in line.
While Miocic understands that Jones could be in his future, Ngannou is the present threat to his title and that's the only thing that truly matters right now.
"Right now all I'm worried about is the fight coming up with Francis," Miocic told MMA Fighting. "That's all I care about. I'm not going to worry about Jon Jones until I take care of business."
Even before he fights again at UFC 260, Miocic has already solidified his legacy as arguably the greatest heavyweight of all time or at worst the best heavyweight to ever compete inside the octagon. He holds the record for the most consecutive heavyweight title defenses in the UFC and he's taken out four former champions during two different reigns atop the division. If he's able to dispatch Ngannou for a second time, and then become the first person to claim a legitimate win over Jones, that would put Miocic into a category all his own but truth be told, that's just not something that he's even thinking about right now.
"No question [Jon Jones is a big fight for my legacy], definitely but all I'm worried about is Francis," Miocic said. "That's all I care about. The task at hand right now. He's the only one."
It's that kind of singular focus that has kept Miocic on top for so long because he never seems to lose sight of what's most important.
Even addressing Jones right now seems pointless to him because that can't happen without disposing of Ngannou, who has become one of the most ferocious and terrifying knockout strikers to ever haunt the heavyweight division.
Despite his dominance, Ngannou hasn't been forced to deal with the demons that haunted him against Miocic in their first fight but the reigning heavyweight champion fully expects a different performance out of him this time around.
"It won't be nothing like the first fight because he's gotten better and so have I," Miocic said. "A lot of things are going to change. I'm trying to make it a more one-sided fight, and of course, try to end it early, but he's gotten better. The man hits hard and it's the heavyweight division so anything can happen.
"He's got a great coach and a great team and they're working with him, making him better. He's gotten better but so have I. I think whoever implements their game plan the best is going to win. He's gotten better but he's also got that one factor that everyone thinks he hits hard and he does hit hard. You've just got to watch out for it."
Purchase the UFC merch here.
To bet on an MMA event click here