According to UFC president, Dana White is targeting the rematch between heavyweight champion Stipe Miocic and Francis Ngannou in April.
Ultimate Fighting Championship's (UFC) first three pay-per-view (PPV) events already have their headlining acts as Conor McGregor vs Dustin Poirier will headline UFC 257 on January 23. Furthermore, UFC 258 will be headlined by Kamaru Usman defending his Welterweight title against Gilbert Burns on Feb. 13 and UFC 259 is set to feature a Light Heavyweight title fight between Jan Blachowicz and Israel Adesanya on March 6.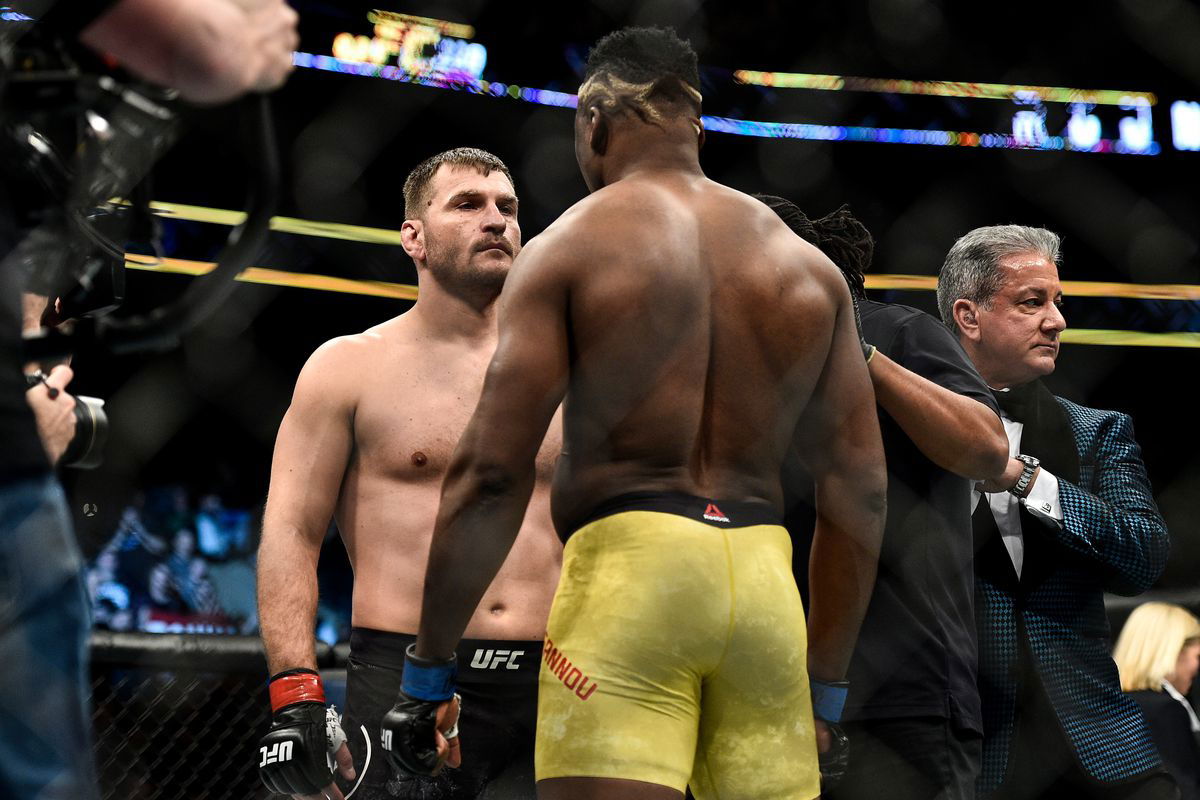 UFC President Dana White has hinted the rematch between Francis Ngannou and Stipe Miocic is in the works. The duo will probably clash in April 2021, as the heavyweight gold will be up for grabs. It was recently reported that the UFC's plan was for the fight to take place in March with the winner potentially facing Jon Jones in the summer. However, it will now likely take place in April according to UFC president Dana White who was recently answering fan questions.
Dana says Stipe vs. Ngannou will probably happen in April #AskDana

— Amy Kaplan (@PhotoAmy33) January 6, 2021
Dana White says Stipe vs. Ngannou will probably happen in April #AskDana (h/t Amy Kaplan).
Miocic and Ngannou: The Rematch
Miocic and Ngannou first met back at UFC 220 in January 2018. At the time, Ngannou looked to be an unstoppable force coming off of an insane KO win over Alistair Overeem at UFC 218 and White granted him a title shot a month later to take on the champion. But Miocic pulled off the win as he was able to evade Ngannou's power shots early in the fight only to use his grappling advantage to take the fight on the floor and wrestle Ngannou for a unanimous decision win. Since then Stipe went on to lose, then win, and then defend his title against Daniel Cormier in a trilogy of title fights.
As for Ngannou, since coming up short against Miocic, he's gone on to rack up an impressive 4-1 mark including winning his last four outings all via first-round knockout. Those victories took under three minutes combined to obtain, which is why the hard-hitting big man has been very vocal about the time it's taking the promotion to get things rolling with Miocic.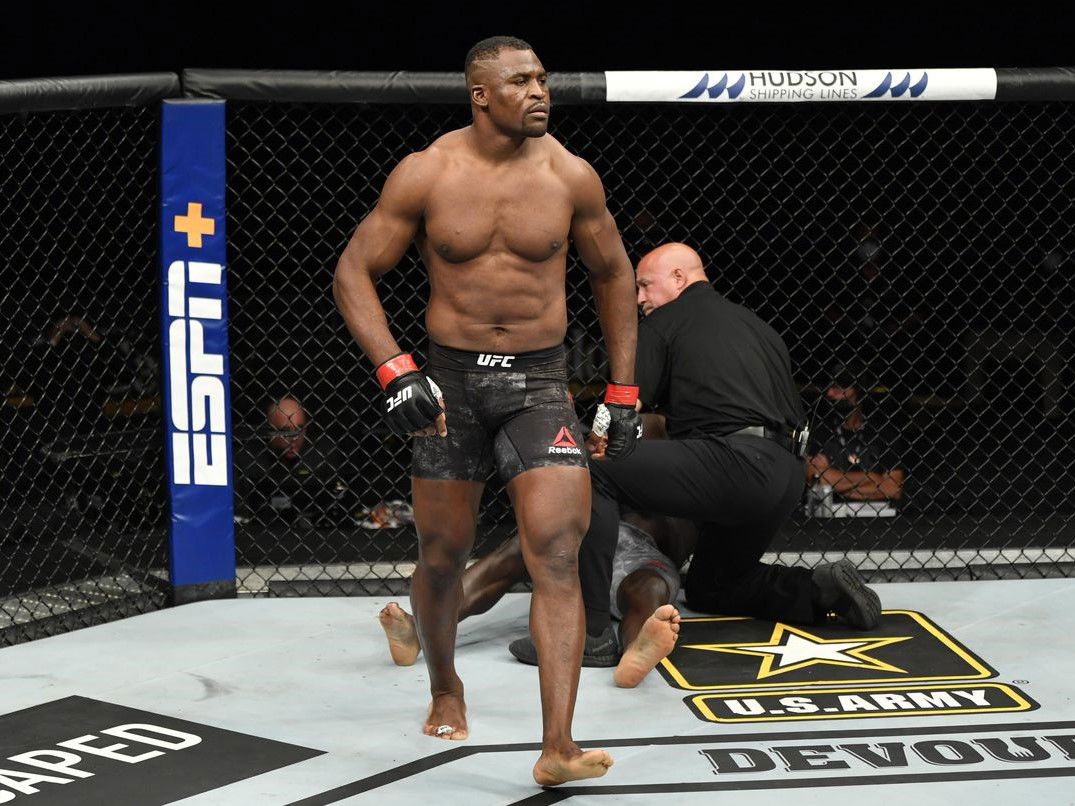 Francis Ngannou had to face another defeat after Stipe, at the hands of derrick lewis. But since that loss, Francis has been on a tear. With four amazing first-round KOs of Curtis Blaydes, Cain Velasquez, Junior dos Santos, and most recently Jairzinho Rozenstruik. He's currently ranked as the No. 1 contender in the UFC's official heavyweight rankings.
However, after going wars with Daniel Cormier, it appears Stipe will take time to get ready for the re-match. If the fight were to happen in March, it would be almost a year off for Francis. He has been extremely vocal about not wanting to wait around. At this stage, the biggest question is whether he will take another fight to stay active or bide his time for till the title fight is official.
What do you guys think of this rematch?
Purchase the UFC merch here.
To bet on an MMA event click here.
ALSO READ:
Daniel Cormier has an advise for Dustin Poirier ahead of UFC 257 fight against McGregor