Heavyweight banger Tai Tuivasa has made a very weird statement during the UFC 271 Media Day, where he said that he will be open to drinking beer from Derrick Lewis's guard after he gets the win. At UFC 271, Two of the best knockout artist in the UFC's heavyweight roster, Derrick Lewis and Tai Tuivasa will be facing off against each other. The fight will be the co-main event of that card which is going to be headlined by the much-anticipated rematch for the middleweight championship between the champ Israel Adesanya and the former champ Robert Whittaker.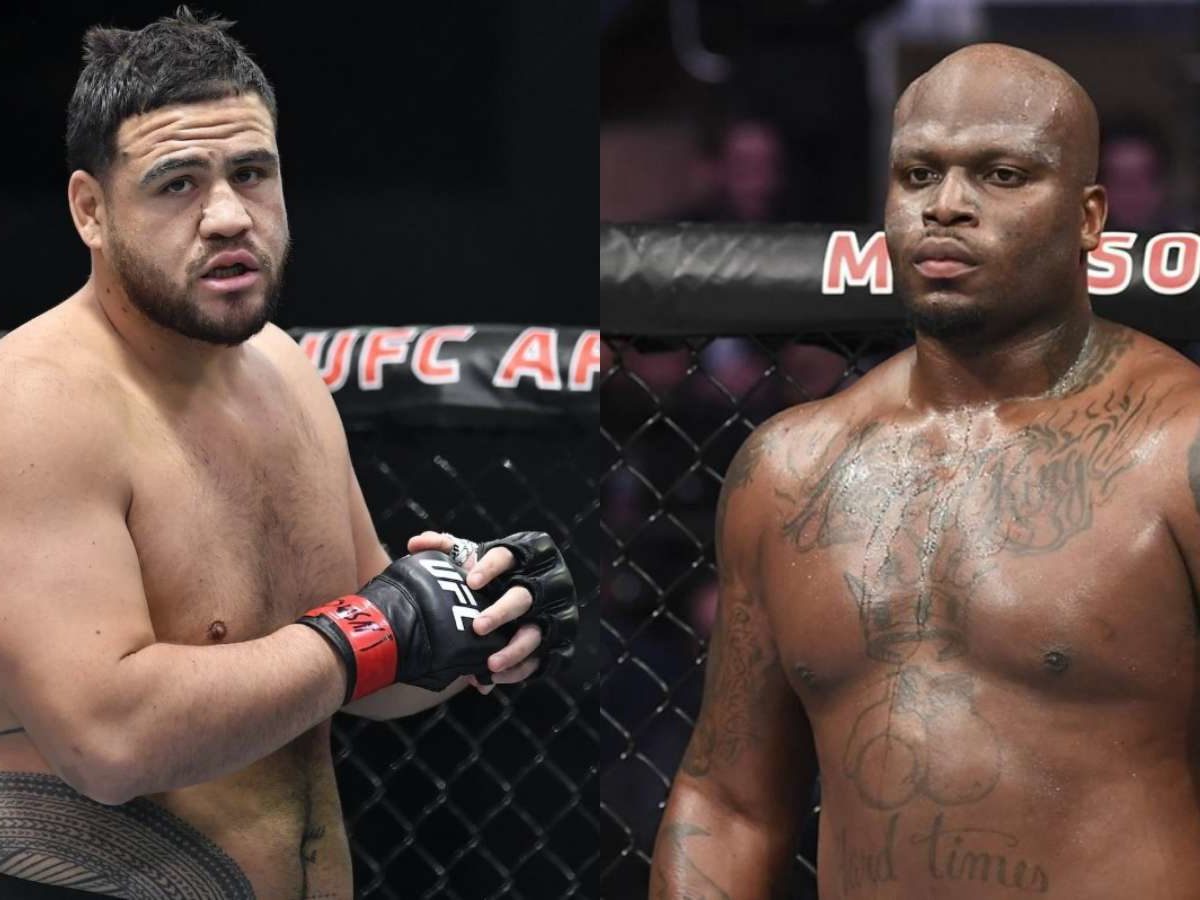 Ahead of this fight during the media day, Tai Tuivasa was asked about Derrick Lewis removing his cup and throwing it in the crowd after his last win, to which Tai said that he would want Derrick to throw the cup at him soo that Tai can drink beer out of Lewis's cup. Tai Tuiavsa is known for his post-fight antics where he drinks beer out of anyone's shoe. While Derrick Lewis is also famous for his post-fight comments and action.
"He can throw it to me when I win and I'll do a cuppy out of his ball guard, then," Tuivasa said. "I'm keen."
Derrick Lewis was then asked whether he is willing to give his cup to Tai and maybe join him in this ritual of his, to which Lewis joked about it and declined the offer.
"That guy is nasty, man," an exasperated Lewis said.
"I can't do that. I don't know. USADA needs to be knocking at his door all the time, he's gotta be taking something to help his immune system. That is just nasty."
"Man, what the hell? Nobody. I wouldn't like to drink out of anybody's cup. We're all fighters so I'm pretty sure everybody's got musty nuts. It's all at the same level," Lewis laughed.
"I'm not watching all these guy's diets. I'm clean, so I'm probably the cleanest fighter they could drink it from, really. It'll be warm, you remember. [Like a] latte."
Tai Tuivasa talks about his fight against Derrick Lewis
"I'm definitely not going to go out there and wrestle him," Tuivasa said with a laugh at Wednesday's media day event. "It would have been my smarter side there, but, you know, I'm a banger as well, and I think that's going to be the fight. It's going to be, you know, the smartest fighter wins, and then the person who lands the hardest punch wins."
"It's a very exciting fight for me," Tuivasa said. "It's either I'm going to get my head taken off or I'm going to take his head off, so that's why I fight. That's what excites me, and I'm looking forward to putting a show on."