The newly crowned Heavyweight champion Francis Ngannou has returned to his Hometown in Cameroon and the streets were filled with joy as Ngannou had returned after becoming champ for the first time.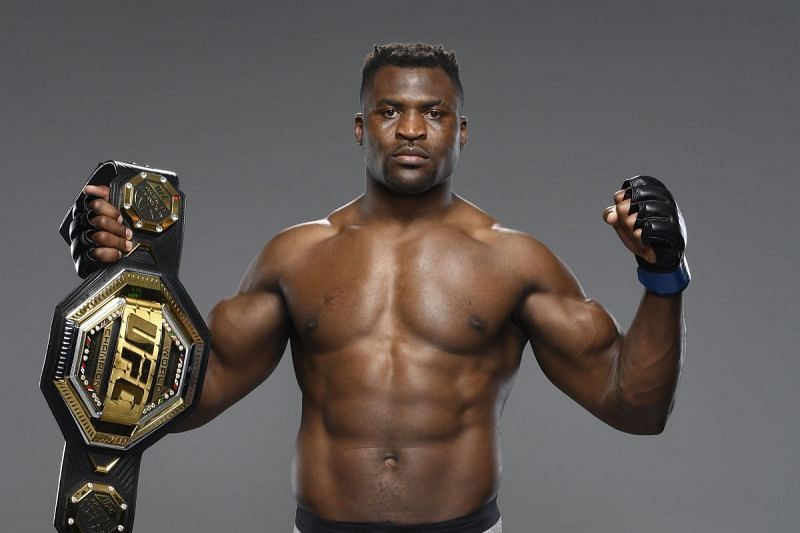 The 'Predator' Francis Ngannou went home for the first time since he defeated Stipe Miocic for the heavyweight championship at UFC 260. Stipe had defeated Ngannou at UFC 220 in their first fight by decision. He used his wrestling to nullify Francis's power and was able to keep him down.
Ngannou faced another loss by decision to Derrick Lewis in one of the weirdest fights in the history of the UFC. But since those two losses The Predator was on a tear with 5 back to back KO wins including the win over Stipe at UFC 260. The fight was a chance to redeem his first loss in UFC. And he put on an amazing performance since round 1. He defended Stipe's attempt of takedown and landed some heavy shots and then in the second round he hurt stipe with a punch which eventually ended by Stipe getting caught by a short left hook and falling on the canvas which was very hard to watch for fans.
Francis Ngannou was recently cornering Kamaru Usman at UFC 261, where Usman knocked out Jorge Masvidal to keep his title. Usman was also in the corner of Francis in his fight against Stipe at UFC 260.
Francis Ngannou: The champ is Home
Francis shared an inspirational story about his life while talking to Joe Rogan on his podcast which made many fans admire him more. The above-posted video by the African news channel showed the champ being accompanied by the police who then travelled in an open car and drove around the city which was filled with fans cheering for their very own. This video is very heart-felt for all those people who have followed his remarkable journey from living on the streets and eating from garbage cans to becoming a world-renowned champion.
He posted a tweet regarding the welcome he got in his city.
#AfricaSon pic.twitter.com/bc1IstuTXB

— Francis Ngannou (@francis_ngannou) April 28, 2021
"This moment is something I have been waiting for. It is hard to put this feeling in to words. The belt is back home where it belongs #CROWNEDCHAMP"
The next challenge for him is not yet set by the UFC. It's most probably going to be someone between Jon Jones and Derrick Lewis. Jones needs to accept the offer UFC is presenting him with to get the fans the fight they want to see to else UFC has already made clear that they won't wait for that instead will offer the fight to Derrick Lewis. Till then the new champ will be enjoying his time with his family and fans.
Purchase the UFC merch here.
Click to Predict here.