Get ready for 'The UFC 260 Contest' held by

MMAIndia.com
Predict all the winners of the UFC 260 main card and drop your guess in the comments section of our website MMAIndia.com and get a chance to win 'awesome prizes'
The contest will end on 27th March 2021 Saturday 12PM
Entries only valid if submitted on MMAINDIA.COM
READ MORE : Sean O'Malley asks his fans not to bet on him at UFC 260
UFC rising star Sean O'Malley returns this weekend at UFC 260 against Thomas Almeida and O'Malley has urged his fans to not bet on him during this fight.
Ultimate Fighting Championship (UFC) Bantamweight strikers Sean O'Malley and Thomas Almeida will go to war this weekend (Sat., March 27, 2021) at UFC 260 inside UFC APEX in Las Vegas, Nevada. Well, despite dropping a UFC 252 opening round knockout loss to Marlon Vera last August, polarizing contender, Sean O'Malley has claimed that when he draws the faltering, Thomas Almeida at UFC 260 on March 27 — he'll be putting his "undefeated record" on the line.
Sean O'Malley says don't bet on me
Ahead of his return at UFC 260, O'Malley had a message for the fans in this regard. Speaking to Helen Yee, 'Suga' said, "I would tell you to take a bet on me but I said that last time and I still get messages from people telling me I owe 1000 bucks so don't bet on me, bet on Thomas, bet on Thomas to win."
"There you go. I'm Merch drop-in Friday New Jersey's I'm healthy. I feel good. I'm so excited about this fight. I think it's gonna be a bad** kickboxing fight. I don't think he's gonna come out and try to wrestle me, he'll gas himself out. He's not gonna take me down. I think it's gonna be a good kickboxing fight," O'Malley added.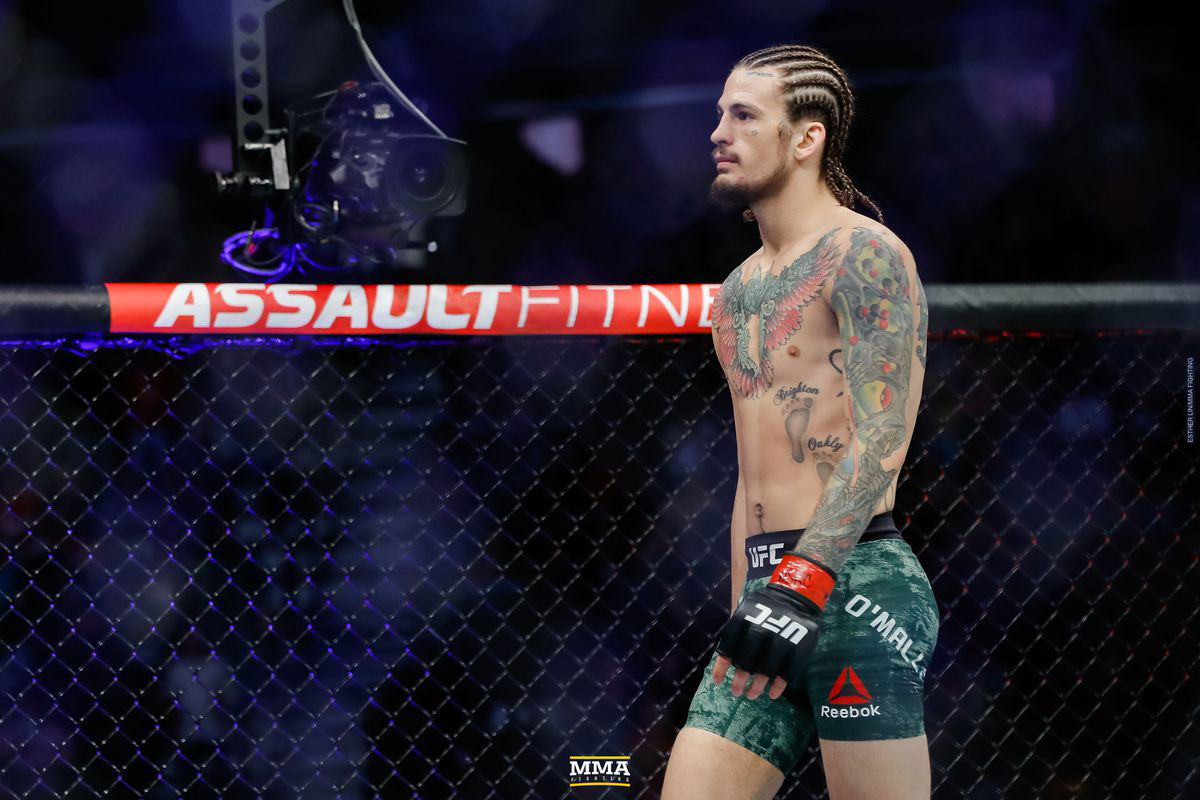 He concluded, "And I just don't see how I don't put his lights out. I'm too fast. I'm too sharp, too focused for this fight. There's just no way he beats me. But I can't say that because you just never know what's gonna happen, but I do feel good for this fight. I feel like it's a good matchup for me."
Ranked #14 in the official bantamweight pile at the time of his clash with Vera, the Montana native subsequently dropped his first professional loss, bringing an end to a twelve-fight undefeated streak, which included Octagon wins over former WEC bantamweight best, Eddie Wineland, Jose Alberto Quinonez, Andre Soukhamthath, and Terrion Ware.
Almeida was once one of the biggest prospects of the UFC's 135 lbs division. However, he hasn't been the same fighter since his 2016 knockout loss to Cody Garbrandt. It was his first loss as a professional, but he has lost 3 of his 4 fights since. Thomas Almeida (22-4 MMA) will be looking to earn his first victory since 2016 when he takes on 'Sugar' this Saturday.
Purchase the UFC merch here.
To bet on an MMA event click here
If any content is used from this article, kindly backlink to this page.
If you like reading about sports, make sure you check out SportsIndiaShow.com
Also follow India's biggest arm wrestling tournament at ProPanja.com