At UFC 259 when former title challenger, Thiago Santos will fight the up and comer Aleksandar Rakic, he's confident that he'll be 100 times better than his last fight against Glover Teixeira where he got submitted in 3rd round.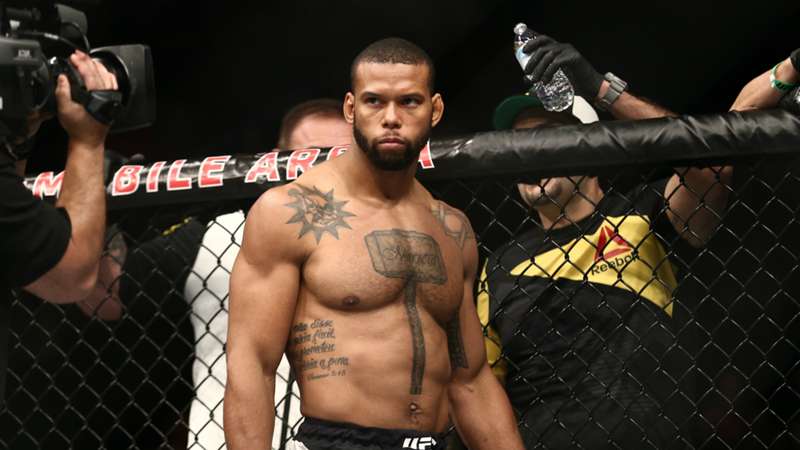 UFC 259 will be a massive PPV card, as it will feature three championship fights on the same night. This is similar to what UFC fans have seen at UFC 245 and UFC 251. Two other fights will share the limelight with these high-stakes fights. One of these is in the UFC's light heavyweight division, where Aleksandar Rakic will fight former title challenger, Thiago Santos.
The last time we saw Santos, he lost in an upset to Glover Teixeira when he was submitted in the third round of that fight. Santos had success early and even dropped Teixeira in the fight, but eventually, the ring rust showed as Santos wore down and was tapped out. After losing a razor-thin split decision to Jon Jones at UFC 239 in July 2019, Santos missed over a year of action due to having double knee surgery and also catching COVID-19. So you can see why it's somewhat excusable that he wasn't as sharp when he fought Teixeira.
Thiago Santos talks about says he's 100% prepared
In an interview with Ag Fight, Santos claims to now be much better than the version of himself who lost to Teixeira back in November 2020. Because he stayed away from the Octagon for over a year after tearing ligaments in both of his knees in his title fight against Jon Jones, Thiago says the loss to his fellow countryman was merely a warm-up for his real return.
"I am much more prepared than the last time I fought Glover. I now had more time and the fight with Glover was a warm-up. I was without a fight for a long time, I felt I had no time to fight, I was late, without wanting to make excuses. Now I am 100% prepared and 100 times better than the last time. I have been paying more attention to my wrestling, my jiu-jitsu. Not that I didn't train before the fight against Glover, but now even more. For sure it will be another Thiago 'Marreta'. Always aggressive, looking for time, but with time, conscious and it will be another fight," Santos said.
Currently, on a two-fight losing skid, Thiago Santos (21-8) got tapped out by Glover Teixeira back in November 2020. Before that, Marreta suffered a split decision defeat to then-champion Jon Jones, in July 2019. The 37-year-old's last win happened in February of the same year when he TKO'd the division's current champ, Jan Blachowicz.
At UFC 259, UFC middleweight champion Israel Adesanya will attempt to become a two-weight champion, when he moves up in weight to challenge light heavyweight titleholder Jan Blachowicz.
Purchase the UFC merch here.
To bet on an MMA event click here.
Also Read:
Lil Wayne blown away by Derrick Lewis' brutal KO of Curtis Blaydes at UFC Fight Night 185