Tony Ferguson did not have a great 2020. Alongside being hit with the COVID-19 pandemic like his Octagon comrades, both of El Cucuy's bouts last year ended in defeats, first against Justin Gaethje at UFC 249, followed by Charles Oliveira at UFC 256.
Lots Of Cool Things Coming Up: Tony Ferguson says he's "been working hard"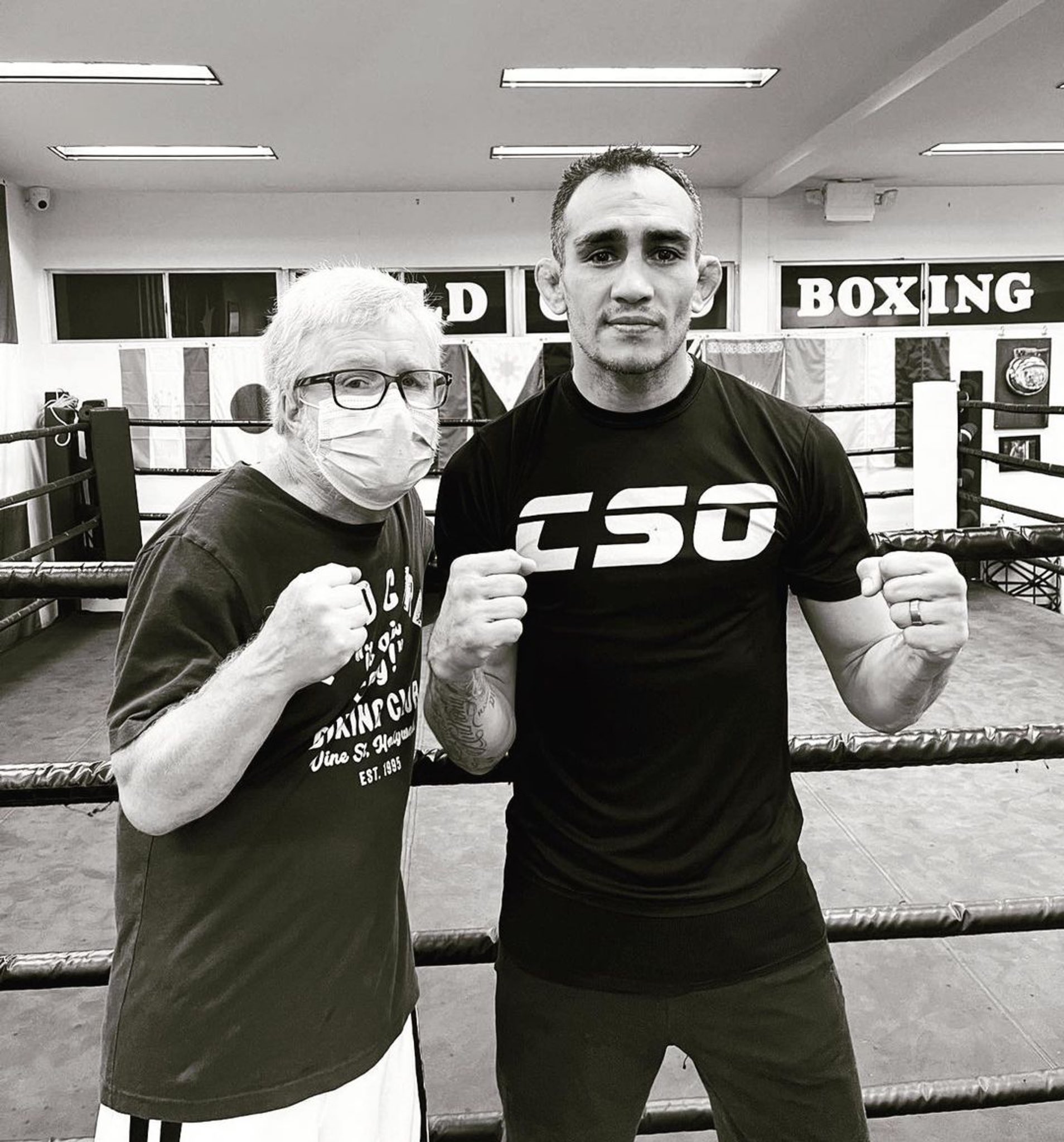 To make things better this year, Ferguson decided to join hands with none other than revered boxing trainer Freddie Roach back in February and after a month, "El Cucuy" elaborates the step via a post on Instagram.
"Coach Armand Anthony" I Used To Not Get Hit," the caption of Ferguson's post read, "Then I Changed Things Up A Bit. Had -2- Figure It Out After Getting Hit More And More Each Fight. Decided Not To Take Any more Unnecessary Damage Made The Mandatory Changes Promised My Faith/Family/Friends I Would Not Take Damage Like The Last Few Fights When A Corner Of Mine Wouldn't Work On Simple Slip Drills I Knew I Had To Make Changes."
The former interim lightweight champion's words revealed that he was disappointed in several actions of his crew, "when A Cornerman Forgot Water During The Round Mid Fight I Knew I Had To Make Changes. When I Got Sick and Tired Of Being Sick and Tired, I Did Something About It, Quit B****** & Went To Work. Lots Of Cool Things Coming Up, Been Working Hard."
Ferguson's interim title fight against Gaethje ended in the latter earning a fifth-round TKO victory, while Oliviera won the bout via unanimous decision. However, with the guidance from Roach, the 37-year-old eyes improved.
Before his next fight against Beneil Dariush at UFC 262 on 15th May, Ferguson hopes to hone his skills and set up a climbing 2021 under Roach, who has coached some of the greatest names in combat sports, across boxing and mixed martial arts.
"Ferguson Seriously. Check It Out Crew If Looking At Someone's IG Makes You Envious or Jealous (Instead Of Being Happy For Them), Stop Drop And Gimme Push-ups. It's Better To Be Sore Than A Sore-Loser. Champ S*** Only Love you My Son Armand Anthony, My Best Friend. Thanks For Running Practice Fergalish w/ The Comida Assist, Thanks Mamacita," Ferguson concluded.
https://www.instagram.com/p/CMeMmb5BU6-/?utm_source=ig_embed
The current mentor of eight-division boxing world champion Manny "PacMan" Pacquiao, Freddie Roach has coached the likes of former five-time world champion Miguel Cotto, former WBC middleweight titleholder Julio César Chávez Jr, three-time world champion James Tony as well as former light welterweight champion Amir Khan and two-time women's world champion Lucia Rijker.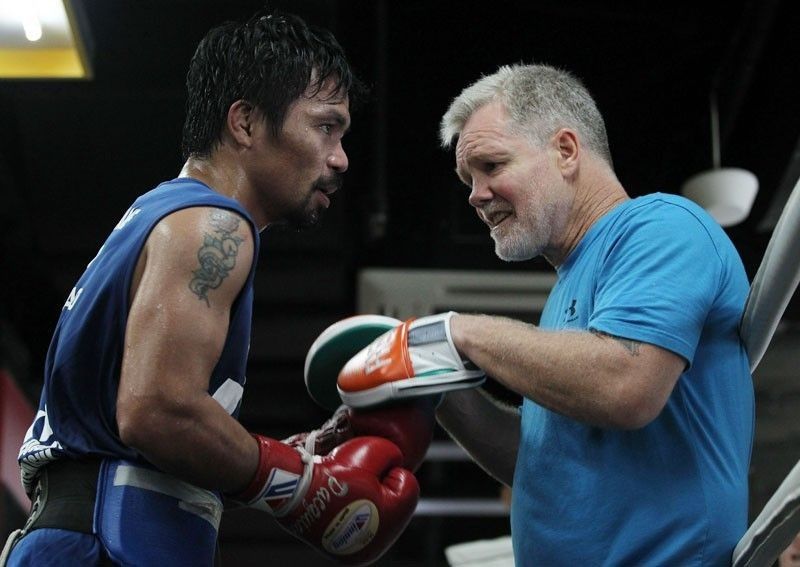 Having a sparring record of 40 wins, 13 losses, and 15 knockouts, Roach has also trained UFC icons such as middleweight and welterweight champion Georges St-Pierre, alongside the likes of Jose Benavidez, Peter Quillin, and Vanes Martirosyan.
Purchase the UFC merch here.