UFC Lightweight fighter Tony Ferguson had few things to say to the UFC's newest prospect Michael Chandler during their pre-fight press conference for UFC 262.
UFC 262 which will take place this Saturday has some amazing line of fights for the fans. Michael Chandler and Charles Oliveira will be fighting for the vacant UFC lightweight championship and in the co-main event, we have got Tony Ferguson fighting Beneil Dariush.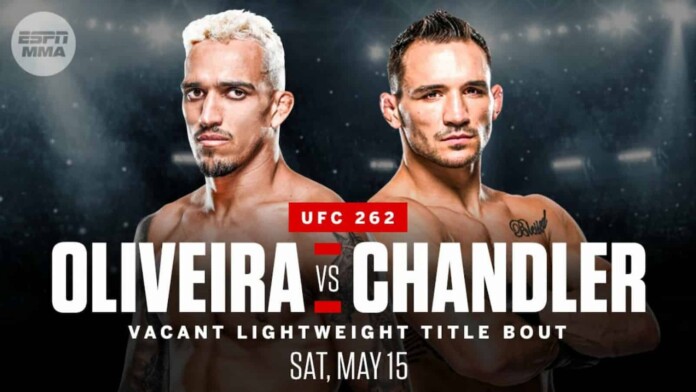 The former lightweight champion Khabib Nurmagomedov dominated the lightweight division for a very long time. Now UFC has finally got some new challengers and faces in the division after Khabib retired. Khabib defeated Justin Gaethje at UFC 254 and announced his retirement with an astonishing record of 29-0. Now, this Saturday we will get a new champion and a new era in the lightweight division will begin.
Tony Ferguson on a rampage
During the press conference of UFC 262, Tony Ferguson went all guns blazing on Michael Chandler and Beniel Dariush. He also brought up Gaethje and Khabib in the mix.
Tony and Khabib were scheduled to fight several times but the fight never took place. But they still have a lot of bad blood between them, especially from Ferguson's side.
"He's a f*cking b*tch, he's a f*cking p*ssy," Ferguson said, interrupting MMA Junkie's John Morgan as he asked Dana White about Nurmagomedov. "Sorry to interrupt you, but I'm dedicating this song "Mask Off" – chase the check, never chase a b*tch. That's Khabib."
Ferguson then had a quarrel with Chandler and accused him of avoiding fighting him on his debut. He also said that Chandler has got this opportunity handed by Dana White and he doesn't deserve to be here.
"You f*cking dodged me too, Chandler," Ferguson said, interrupting. "You're a b*tch. You said no, man. You got this sh*t handed to you. You got Dana White privilege."
"Check this sh*t out: Dana was right. Timing is everything. It wasn't meant for me to have the title," Ferguson continued. "I would've given everybody the chance. These guys are going to try to keep the title away as much as they can. I'm Mexican. It doesn't matter if you colored up here or not, but I'm made with Native American parts, too. Let's go."
Tony Ferguson is on a two-fight losing streak. He saw his 12 fight winning streak destroyed by the hands of Justin Gaethje at UFC 249 in May 2020. He was supposed to fight Khabib who never made it out of Russia due to Covid restrictions. This fight against Darius is very important for Ferguson, as a dominant win over him will bring him straight back to the title contention.
Purchase the UFC merch here.
Click to Predict here.
Download the Fanatics Fantasy MMA app here.