Former UFC fighter Tyron Woodley after facing defeat and losing the bet against Jake Paul is now ready to get the 'I LOVE JAKE PAUL' tattoo this weekend. On August 29, Tyron Woodley faced Youtuber turned boxer Jake Paul in an 8 round boxing match. The duo had agreed to a bet that the loser of the fight will get an ' I LOVE' tattoo with their opponent's name. The fight was pretty competitive but neither side had the edge over the others. Tyron Woodley had a brief moment when he rocked Jake Paul but couldn't finish the fight. After the fight was over, Jake Paul was declared the winner by decision and as per the agreed bet, Tyron Woodley was supposed to get the 'I LOVE JAKE PAUL' Tattoo.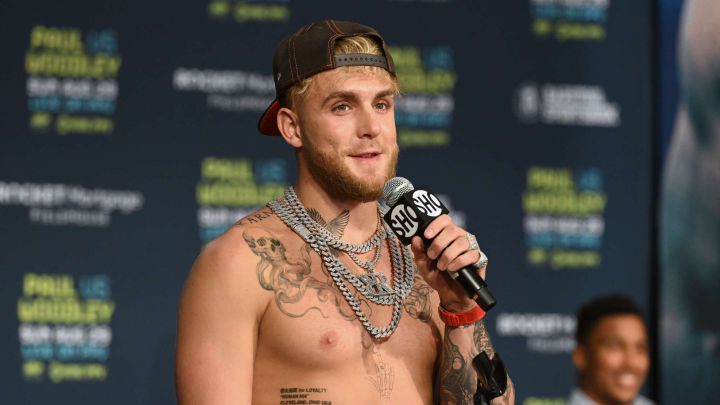 After the fight ended with Jake being the winner by decision, Woodley immediately asked for a rematch but was declined by Jake. Jake Paul made it clear to Woodley that he would get the rematch but he should get the tattoo done before their rematch.
"I told him, if he wants to get the tattoo, put it on his Instagram," Paul said during the post-fight news conference. "Permanent tattoo. Then maybe we'll talk about it. But to be honest, I won convincingly. We're gonna go back to the drawing board, but I think I proved a lot tonight."
Now after a month after their fight, Woodley said that he is going to get the tattoo of "I Love Jake Paul" as he considers it's the right thing to do since he lost the bet.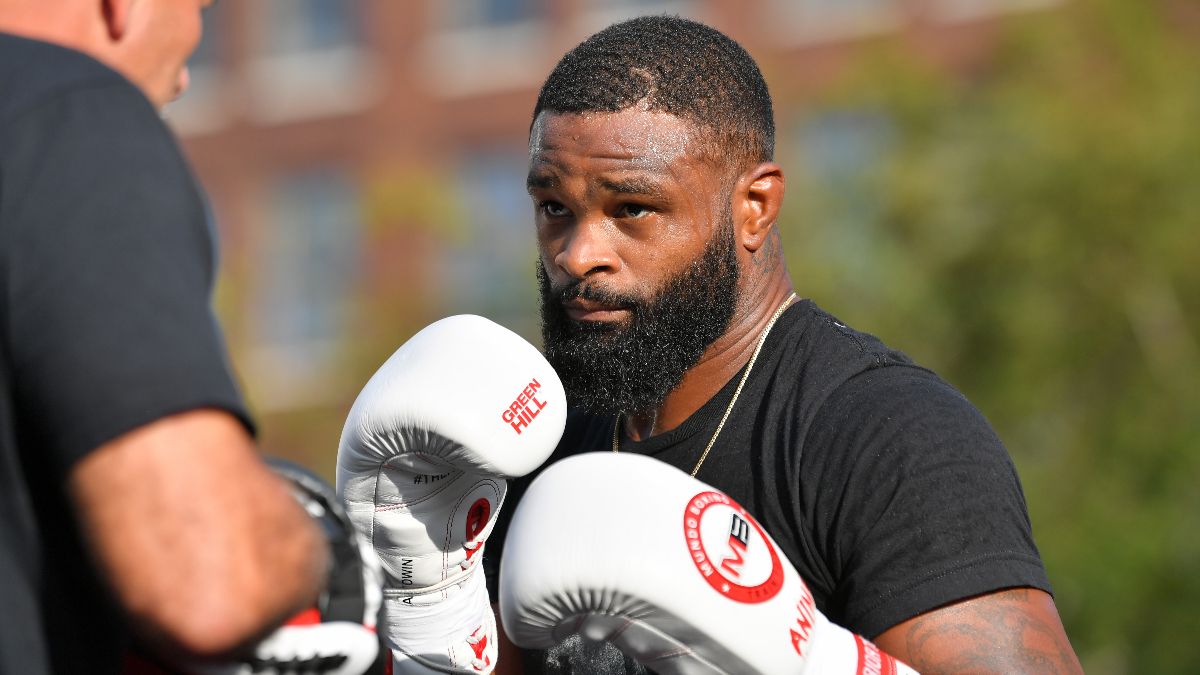 Taking to Ariel Helwani Tyron said "Tommy Fury should have never even been in position for the bag. I'm gonna just let the week go through and see what happens. I think the most sensible thing to do is run it back, I think I'm getting this tattoo Saturday, by the way. Yeah, I just feel like I should do it because it's a solid thing to do. I'm going to do it on Saturday." (h/t MMAFighting.com).
There's no news about their rematch fight yet but since Tyron Woodley is getting the Tattoo the chances of him and Jake Paul fighting are looking good at the moment.
Tyron Woodley vs Jake Paul fight generated around 500,000 PPV buys.
HIGHLIGHTS:
Jake Paul wants Tyron to get the Tattoo before their rematch.
Tyron Woodley agrees to get the Tattoo as he feels it's the right decision.
Purchase the UFC merch here.
Click to Predict here.