After months and months of speculations, mixed opinions, ups and downs regarding his blockbuster fight, WBC heavyweight champion Tyson Fury has proved to the world once again why he is a force to be reckoned with. Ending the much awaited trilogy fight against arch nemesis Deontay Wilder with a brutal 11th round TKO win on Saturday, the Briton retained his world title and put an end to all criticisms. However, there is but one more elevated spot in boxing that the 'Gypsy King' has also earned- a chance to square off against Jake Paul, as the latter believes Fury is finally worthy to fight him.
Both Tyson Fury and Deontay Wilder returned to the ring after a gap of a year and a half, since they faced each other in February last year when Fury became the new WBC world champion.
The third fight, which took place at the T-Mobile Arena in Las Vegas, saw Fury recovering from two knockdowns from the 'Bronze Bomber' but finally outboxing the American to utter domination in the final rounds, with the referee stepping in at the 11th to stop the fight and award a TKO victory to the Briton.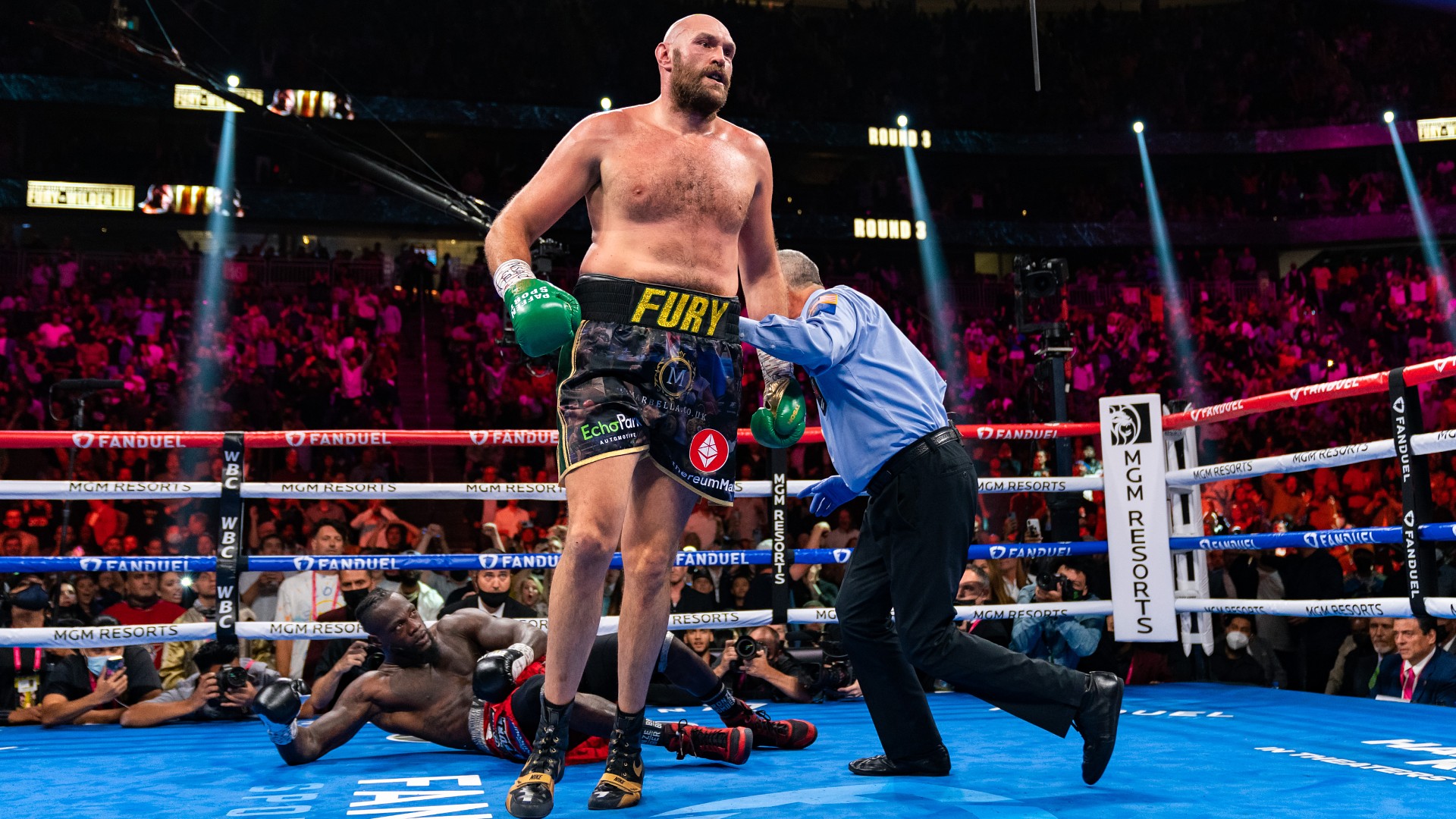 With his first successful title defence as the WBC champion, Fury is now destined to be aiming for the unified world championship, which is currently in possession of Oleksandr Usyk, who won it from Anthony Joshua last month.
Meanwhile, YouTuber-turned-boxer Jake Paul believes that the win over Wilder has earned Fury the biggest achievement of his career- an opportunity to take on the 'Problem Child' in the squared circle.
"I think Tyson Fury might have finally earned the chance to fight me," said Jake on Twitter moments after Fury's win.
I think Tyson Fury might have finally earned the chance to fight me.

— Jake Paul (@jakepaul) October 10, 2021
Tyson Fury earns a chance to fight Jake Paul, but Tommy Fury is already a step ahead
All jokes and banters aside, Paul vs Fury is a fight that is likely not going to take place. Jake Paul, who even though is undefeated in his professional career, has only faced non-boxers so far and will possibly keep it that way to maintain his undefeated record.
However, the 24-year-old has been engaged in a feud with Fury's younger brother Tommy Fury for quite some time, with the Love Island star returning the same amount of verbal heat as well.
Recently, TMZ Sports claimed that Tommy have nodded to a fight offer from Jake, which includes a win bonus worth $500,000, as well as a condition- if Tommy loses the fight, he must legally change his name to 'Tommy Fumbles'.
Highlights:
Jake Paul says Tyson Fury has earned a chance to fight him after defeating Deontay Wilder
Fury defended his WBC heavyweight title against Wilder on 9th October
Fury's brother Tommy Fury is already in the works to face Jake Paul
Purchase the UFC merch here.
Click to Predict here.