The biggest fight of the year is here! At UFC 254 the current reigning defending UFC lightweight champion Khabib Nurmagomedov will look to defend his title against the interim champion Justin Gaethje.
Both the fighters present unique challenges in from of each other. Khabib Nurmagomeov is one of the most dominant champions in the game and he will be facing the most violent fighter in the most violent sports that is Gaethje. 'Styles make matchups' and this is an intriguing fight as both of these fighters have different fighting approaches.
Khabib was set to defend his lightweight belt against Tony Ferguson at UFC 249 but it got canceled due to the global pandemic of COVID-19. Justin Gaethje took the fight on and was ready to fight on a few day's notice but luckily got some extra weeks as UFC postponed the entire event. Ferguson was on a 12-fight winning streak, which was ended by Justin Gaethje at UFC 249. The fight went on for 5 rounds, at the end of which Gaethje won via TKO to win the interim lightweight title.
After a lot of waits and uncertainty, the much-awaited matchup between Justin Gaethje and Khabib is just a day away. The two fighters are set to go off at each other this Saturday at UFC 254. Khabib has been through some rough times recently, after losing his father and coach Abdulmanaap Nurmagomedov.
Knowing how close Khabib was to his father, it was uncertain if he would ever be able to fight again, but against all odds, Khabib agreed to come back to fulfil his father's dream and defend his belt. Justin Gaethje who was underrated until very recently showed his true potential in his fight against the boogeyman Tony Ferguson. He displayed some impeccable striking skills in his 25-minute of pure violence against Ferguson.
Justin Gaethje: The most violent man in the most violent sport.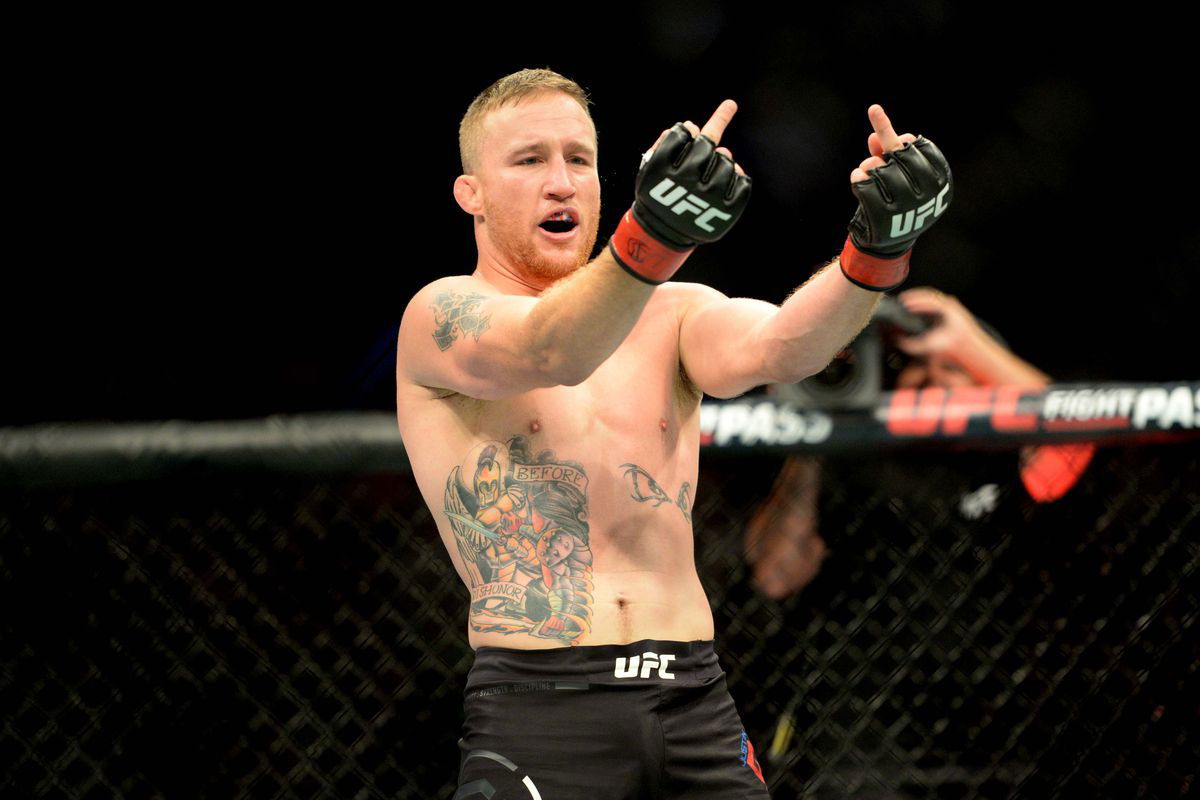 When Gaethje entered the lightweight division of the UFC, he was all action and an entertainment machine. Gaethje has this unique ability to fight with reckless abundant and calculated risks. But because of his style, he has won all those wars he went in but at the same time lost two important fights against Poirier and Alvarez.
Since those two- losses, Gaethje has been on a tear. He went on to finish James Vick Edson Barboza, Donald Cerrone, and Tony Ferguson all by strikes. His new ability to be calm even when he hurts his opponent has made him a much better fighter. Gaethje on many occasions has said that all he needs to do is keep his back away from the cage and keep the fight standing. He has to do what 28 others couldn't do.
Justin Gaethje's plan against Khabib is going to be the same as others but the change is going to be in his approach. Like Khabib's other opponent who comes well prepared and focus on their wrestling, Justin has focused on his striking. He said that he has worked on what is his best chance to win against Khabib. He has said that he will create a 'death zone' in front of him, so when every time Khabib will enter it he will have to face the damage.
Gaethje has nine post-fight bonuses in seven UFC appearances, which is the absolute quickest way to explain what you get from "The Highlight" whenever he steps into the cage. But while Gaethje invites and incites "carnage," which is the word he used when someone asked him how to describe his style to UFC fans that had never seen him fight before ahead of his promotional debut, he is also incredibly resilient and was an outstanding collegiate wrestler back in the day.
Khabib Nurmagomedov: The greatest Juggernaut in UFC history
UFC lightweight champion Khabib Nurmagomedov, a charismatic bulldozer who talks facts to his opponents while grinding them to a pulp in the Octagon. He has not just won every single fight of his MMA career but won every moment of it. He has just lost one round in his fighting Pro MMA career which is enough to tell you about the person. 28 fights 28 dominant victories.
Nurmagomedov has been unstoppable throughout his career, posting 28 consecutive victories in a run that includes doling out lopsided beatings to Conor McGregor, Edson Barboza, Michael Johnson, and Rafael Dos Anjos. Though his striking has improved considerably throughout his career, the 32-year-old champion is a grappler first, foremost, and always, using his incredible blend of technique, strength, control, and relentlessness to ragdoll the opposition into submission, sometimes literally.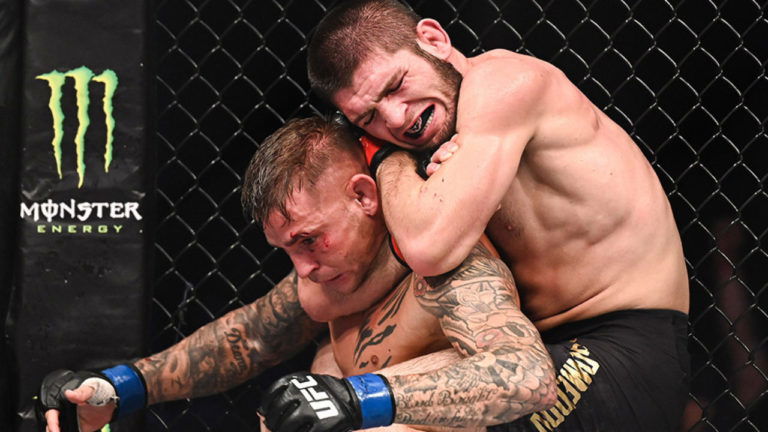 Nurmagomedov's game plan is never a secret: take the opponent down and rain ground and pound on their face. His grappling prowess marries aggression and technique beautifully. While most are familiar with the "Dagestani handcuff", the undefeated Russian uses grabs and holds to trap the foe's limbs.
For instance, early on against Conor McGregor, Nurmagomedov tied the Irishmen's legs together by trapping them with his own. Stacking McGregor's legs on top of each other while on the ground made escape even more unrealistic. A mystique surrounds Nurmagomedov since he first entered the UFC. Initially, starting with the notion that he fought bears as a child. Fast forward to 2020, the UFC champion has only lost a single round… to the "Notorious" McGregor. Ultimately he turned the Irishman into another ruby on his championship belt.
With a win over Justin Gaethje this Saturday at UFC 254, Nurmagomedov would not only record his third straight lightweight title defense, he'd improve his unblemished pro record to 29-0. He's beaten a dozen UFC opponents, with dominant victories against elite fighters like Dustin Poirier, Conor McGregor, Al Iaquinta, Edson Barboza, and Rafael dos Anjos.
The game plan for Khabib will be simple as usual. He is going to go inside the cage, grab a hold of you, take you to the ground, and smash you all over the octagon. But while doing this he has to be careful against the guys who stand in front of him that is Justin Gaethje. Gaethje has dynamite in his hands and will sure catch Khabib if any mistake is made.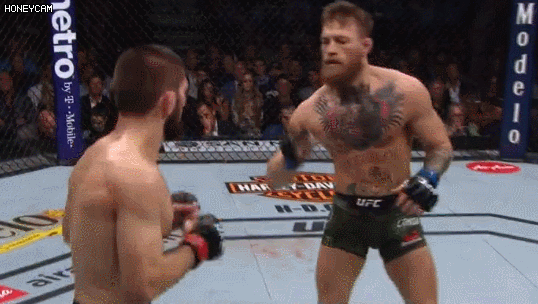 It's not just the unbeaten streak that makes it impressive. 'The Eagle' has not only won every fight in the UFC but has completely dominated every opponent put in front of him. His relentless wrestling pressure, along with the ground and pound, sucks the confidence out of the opponent in the very first exchange. Nurmagomedov will aim to make it 29-0 tomorrow against Justin Gaethje at UFC 254.
Prediction Time: Khabib Nurmagomedov by 4th round submission
I think Khabib gets it done by the end of the fourth or maybe the fifth round. No way this fight goes to distance, but who knows in the fight game. Nurmagomedov will take Gathje down if not possible on the first attempt he will try 100 times to secure it. The only chance Gaethje has is if he catches Khabib coming in and stops his takedown. But you can't stop takedowns and win a fight with a puncher's chance, fighting against a guy who has been taking people down for so long.
Main card
Khabib Nurmagomedov (1.30) v Justin Gaethje (3.60) – Lightweight
Picks: Khabib Nurmagomedov wins via submission.
Robert Whittaker (1.95) v Jared Cannonier (1.83) – Middleweight
Picks: Jared Cannonier wins via stoppage.
Alexander Volkov (1.56) v Walt Harris (2.50) – Heavyweight
Picks: Alexander Volkov wins via decision.
Jacob Malkoun (3.10) v Phil Hawes (1.36) – Middleweight
Picks: Phil Hawes wins via decision.
Lauren Murphy (1.36) v Liliya Shakirova (3.00) – Women's Flyweight
Picks: Lauren Murphy wins outright.
Magomed Ankalaev (1.33) v Ion Cutelaba (3.10) – Light Heavyweight
Picks: Ion Cutelaba wins via decision.
Preliminary Card 
Stefan Struve (1.83) v Tai Tuivasa (1.95) – Heavyweight
Picks: Tai Tuivasa wins outright.
Alex Oliveira (1.90) v Shavkat Rakhmonov (1.90) – Welterweight
Picks: Shavkat Rakhamanov wins via decision.
Jung Da Un (1.33) v Sam Alvey (3.50) – Heavyweight
Picks: Jung Da Un wins via decision.
Early Preliminary Card 
Nathaniel Wood (2.50) v Casey Kenney (1.53) – Catchweight (140lb)
Picks: Casey Kenney wins via decision.
Liana Jojua (4.33) v Miranda Maverick (1.22) – Women's Flyweight
Picks: Miranda wins via decision.
Joel Alvarez (1.61) v Alexander Yakovlev (2.30) – Lightweight
Picks: Joel Alvarez wins via decision.
ALSO READ: