Omari Akhmedov defeated Tim Boetsch via Unanimous Decision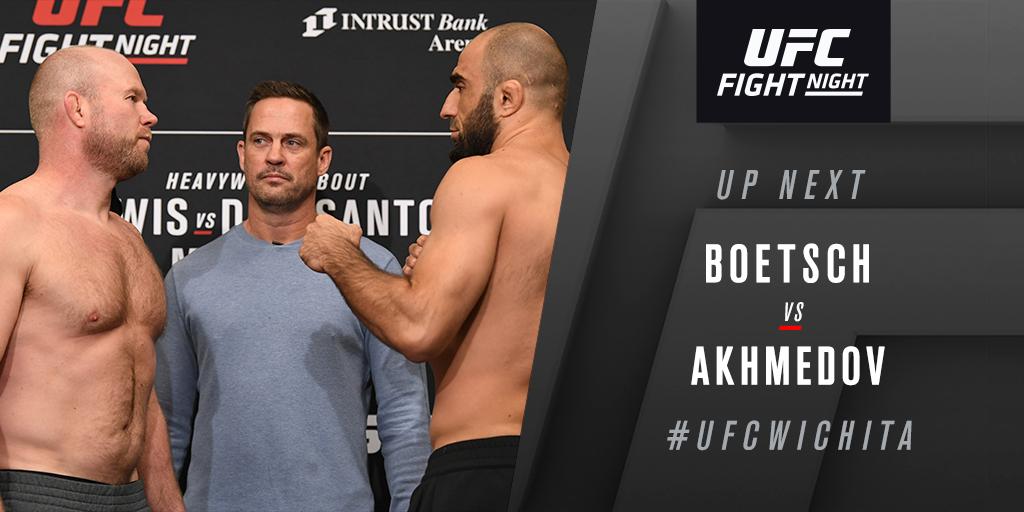 The main event kicked off with a middleweight bout between two very inactive fighters making their comebacks after a long absence from the octagon. A classic striker vs. striker match up, this fight ended up being played entirely on the feet as both the middle weights looked to knock each other with their massive power. Tim who's now in his last leg of the career was looking for a win where he could walk off into the sunset with his hand raised. But the Russian Wolverine brought the fight to the Barbarian with this diverse striking and broke his nose with a straight right in the second round. A late resurgence by Tim in the third round as he marches down and forced Omarito circle away and adopt a back footwork as he ate some decent shots and leg kicks from Tim. But it was too late as the scorecard was heavily in favour of Omari who did a good job of countering Tim in the final round. With this win, Omari extends his win streak to three while Tim losses his second straight fight.
https://twitter.com/ufc/status/1104554589775224832
https://twitter.com/ufc/status/1104556343208210433
Beneil Dariush defeated Drew Dober via Submission in Round 2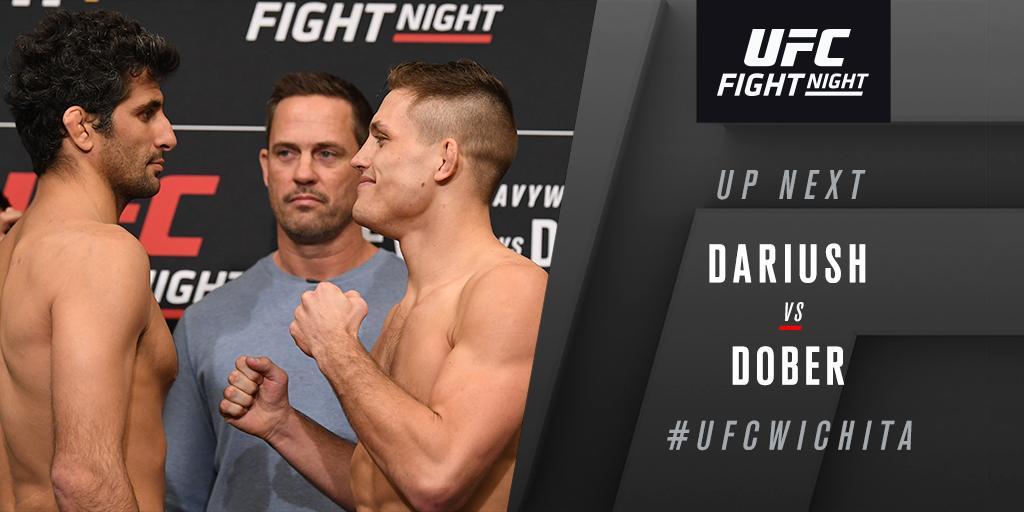 Leading up to the fight, lightweight Drew Dober promised to put on an entertaining scrap against Dariush and he stuck to his words as he blistered his way in the first round. Darish being a phenomenal grappler tried to take Dober down but gets neutralized and eats a solid right hook that rocks him. Dober continued to land strikes that put the Iranian in deep trouble but he managed to stay in the fight. Dober finished the first round strong with a flying knee. Dober continues to put pressure in the second round and dropped Darisuh with a high kick which comes as a blessing to Dariush who got his first take down and worked his way to secure a full mount. Dober got back up to his feet but Dariush wanted the fight to be played out on the ground and landed another takedown. From there on it was a downfall for Dober who got locked in an armbar and had to tap out at 4:41 secs of the second round. With this win Dariush gets his second straight victory and Dober snapped his three fight win streak.
Big shots landed for @DrewDober in round 1! #UFCWichita pic.twitter.com/JncVQjyhOA

— UFC (@ufc) March 10, 2019
DARIUSH!@BeneilDariush comes from behind to submit Dober in round 2! #UFCWichita pic.twitter.com/4JOpTkVx59

— UFC (@ufc) March 10, 2019
That is NASTY!#UFCWichita pic.twitter.com/S2Sq2fWzjR

— UFC (@ufc) March 10, 2019
Blagoy Ivanov defeated Ben Rothwell via Unanimous Decision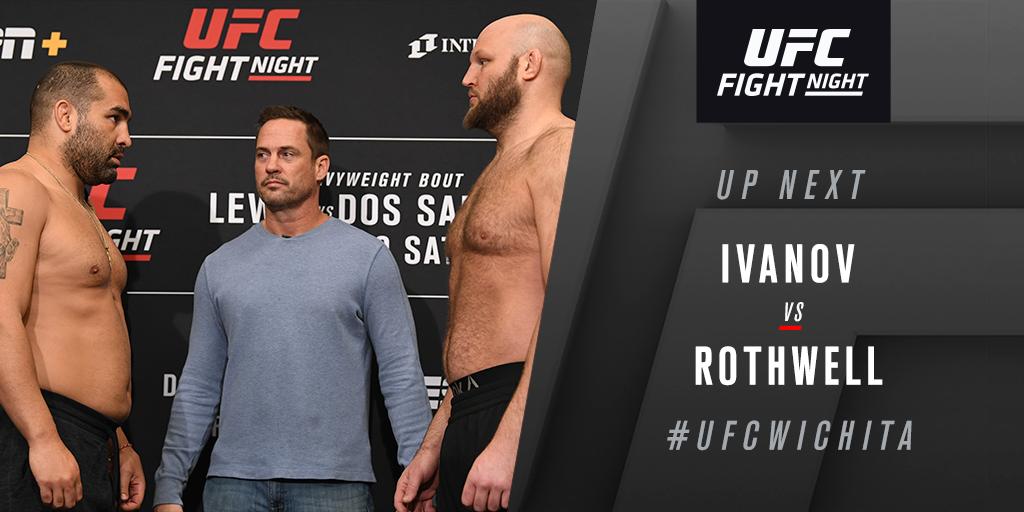 Heavyweights Ivanov and Rothwell had multiple things in common coming into this fight. Both lost to Junior Dos Santos and were making return from long lay offs. They both desperately needed a win in their comebacks. Rothwell with his height and reach advantage had this fight in his favour, but he was also susceptible to eating shots due to his slow mobility. Ivanov exploited his own durability and punching power to land some big shots on Rothwell who looked unfazed with these punches and continued to press forward. In the second round they both exchanged leather which was evident on their faces. Rothwell looked rusty in the second round, but he changed things up in the third round by being more active and landing more shots. But the judges did not see it that way and handed Ivanov his first UFC win. Not a big name, but Ivanov gets his hand raised for the first time in the Octagon. With this loss, unfortunately we could not witness the evil laugh of Ben Rothwell.
https://twitter.com/ufc/status/1104567544629743616
https://twitter.com/ufc/status/1104569261127753729
https://twitter.com/ufc/status/1104569876994187264
Niko Price defeated Tim Means via KO in Round 1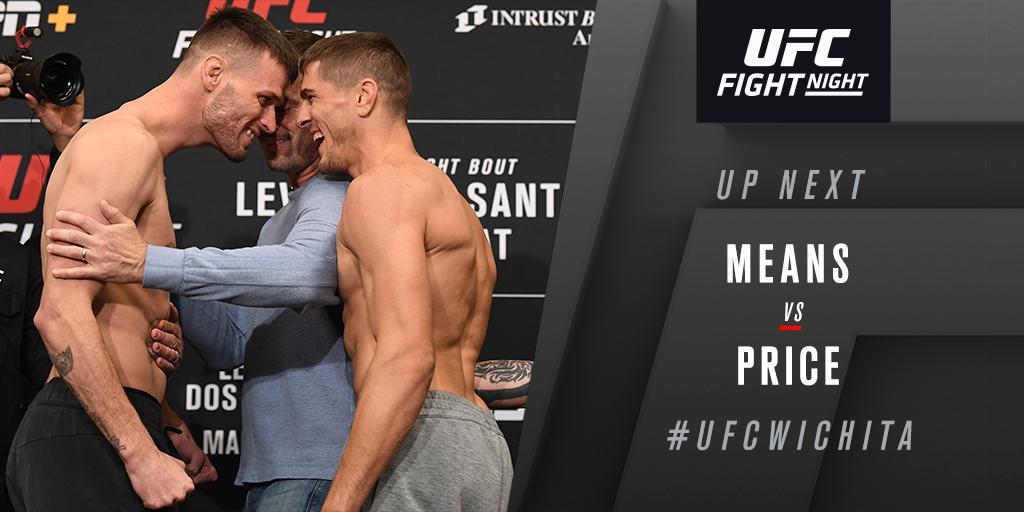 No love lost between these two welterweights who just couldn't stand each other and were eager to put on an electrifying fight for the hardcore fans. Price opened the fight with a low kick while Means landed a cracking left. Things were getting heated up and the crowd quickly knew we're in for a crazy fight. With just couple of minutes into the round, Price rocked Means with a solid right but quickly gets Price to the ground. After a brief scramble they get back up and back at doing what they do best – throwing wild combinations. In a close range exchange, Means hurt Price with his combos and continued to press forward, Price is hurt but lands a right hook that drops Means to the ground. Price lands few more shots until its lights out for Means.
https://twitter.com/ufc/status/1104572992145653761
https://twitter.com/ufc/status/1104574206992297984
https://twitter.com/ufc/status/1104575299998507009
Elizeu Zaleski dos Santos defeated Curtis Millender via Submission in Round 1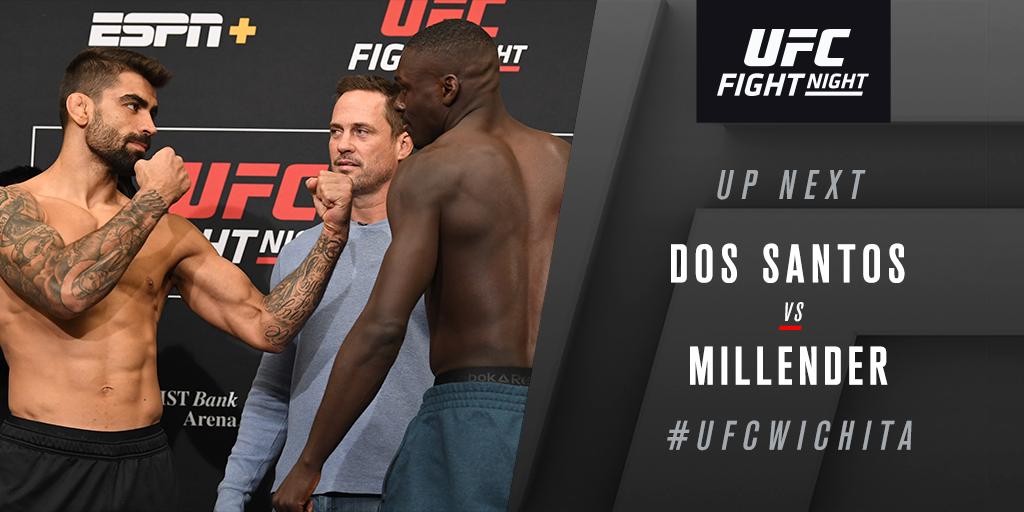 After a split decision loss in his UFC debut back in 2015, Santos went on a six fight win streak that saw get wins over noteable opponents like Omari Akhmedov, Keita Nakamura, Lyman Good and Max Griffin. A win over Millender would mark another feather in Santos' cap and he made sure it happened with his signature move. Millender anticipated that sooner or later a takedown was coming his way, but Santos surprised him by taking down in the opening seconds of the first round and once he got Millender's back it was all over.
https://twitter.com/ufc/status/1104580374145916929
https://twitter.com/ufc/status/1104580662625890304
Junior dos Santos defeated Derrick Lewis via TKO in Round 2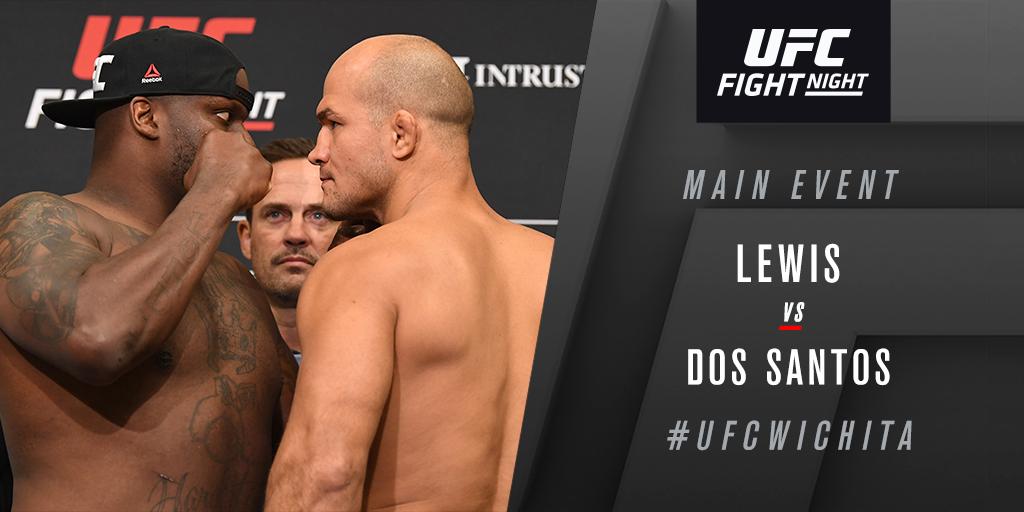 The former UFC heavyweight champion is back on the winning column with his second round TKO win over former title challenger Lewis. Dos Santos is now on a three fight win streak and with another big win can challenge for the title belt again. Dos Santos looked his usual self keeping distance and landing shots. But at times he did look sloppy with his set ups and even got rocked by Lewis in the first round. But Cigano had tricks up his sleeve and landed a spinning back kick that changed the pace of the fight. Lewis managed to stay in the fight but was only gunning for haymakers. With his mid section hurt and slow pace Lewis gave way for Santos to land an over hand right that took the fight away from Lewis.
https://twitter.com/ufc/status/1104585552173494272
https://twitter.com/ufc/status/1104586404955271168
https://twitter.com/ufc/status/1104587193622814730
https://twitter.com/ufc/status/1104588062460338178