UFC Fight Night: Vieira vs. Tate Fight Card
READ MORE : Miesha Tate reveals 98% of her UFC purse money were spent on preparation for comeback fight
The fighter's pay issue has become the most talked-about topic about the UFC. Many UFC fighters have been seen raising their voices against this and many have even refused to fight due to low fight pay offers. Recently former women's bantamweight champion Meisha Tate came out of retirement and fought her comeback fight in the UFC. Tate, who came out of retirement to defeat Marion Reneau by third-round TKO at UFC on ESPN 26. According to her the money she made for her comeback fight was spend too quickly and she had to pay the expenses and taxes.
Miesha Tate revealed to co-host Ryan McKinnel on her SiriusXM show that she made $200,000 for the fight and most of the money was already gone after paying taxes and training expenses.
"My whole fight purse was gone – show and win for this fight," Tate said. "I at least spent, had to be about 98 percent – at least. So maybe I walked away with a little bit. But out of $200,000, yeah, I'm just lucky I made a ($50,000 "Performance of the Night") bonus to be honest. I'm serious.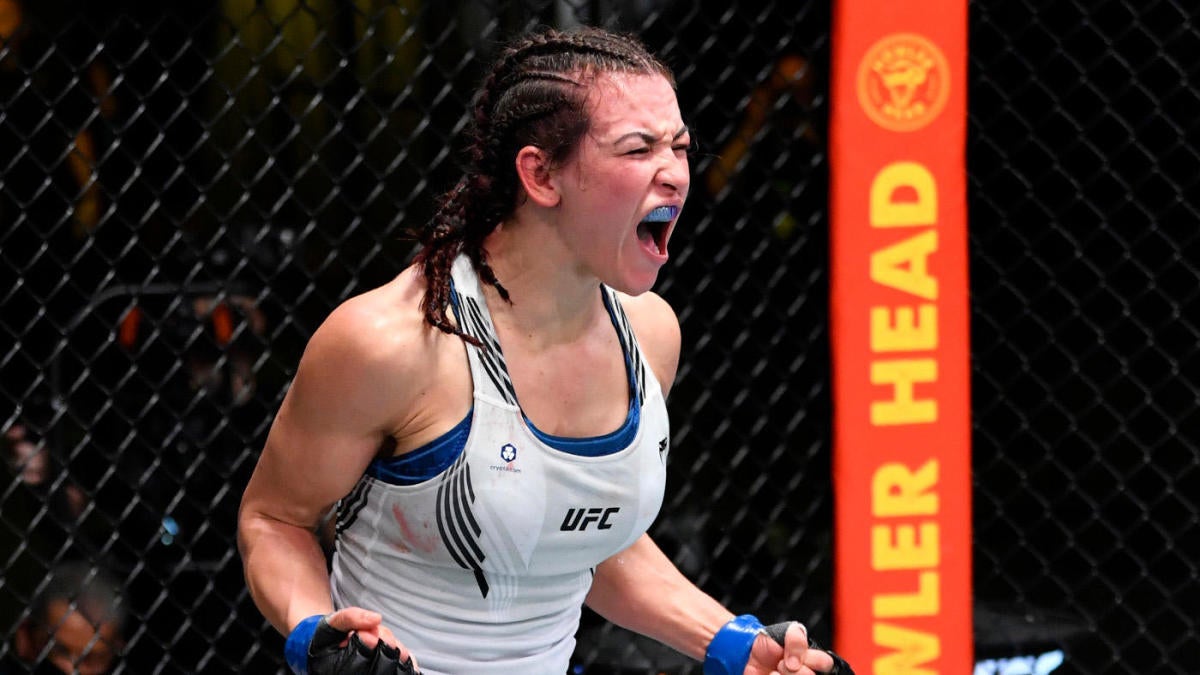 That's how much it costs. You take taxes off the top, 70 percent of my fight purse is gone immediately right off the top. So I have 30 percent to work with, and that 30 percent I take to buy my organic foods, to get whatever training gear, heart-rate monitors, whatever other things that I need to invest in to make the camp go well. And it's expensive. It's very expensive to eat like that. It's very expensive to just facilitate the things that I need to do."
"It's a lot more expensive than people would think," said Tate, whose retirement lasted nearly five years. "It's not as glorious, and that's why I say you cannot set out to do this for the money. If you really want to be the best, investing in yourself is pricey. It's very, very pricey."
Miesha Tate then revealed that she is now eying the belt and she feels all the money problems will be solved once she gets the belt.
"I'm doubling down on myself, because I know the money is when you have the belt and get those pay-per-view dollars. That's real money, now we're talking," Tate said. "The rest of this fighting stuff is like, we're not making a killing. We're not making a killing, but I'm investing in myself because I believe in myself. I know I can become a champion again, and I'm doing this because I want to."
If any content is used from this article, kindly backlink to this page.
If you like reading about sports, make sure you check out SportsIndiaShow.com
Also follow India's biggest arm wrestling tournament at ProPanja.com