Former UFC lightweight champion Khabib Nurmagomedov's cousin and UFC bantamweight Umar Nurmagomedov will be in rehabilitation for six months after undergoing surgery.
Up-and-coming bantamweight star Umar Nurmagomedov's plans for an active year inside the UFC octagon have suffered a setback after he revealed he has undergone cruciate ligament surgery. Former UFC lightweight champion Khabib Nurmagomedov took to social media and provided an update for his legion of followers. This news about Umar's knee injury was reported to the Russian media by Rizvan Magomedov (Rizvan is Umar's manager as well as Ali Abdelaziz).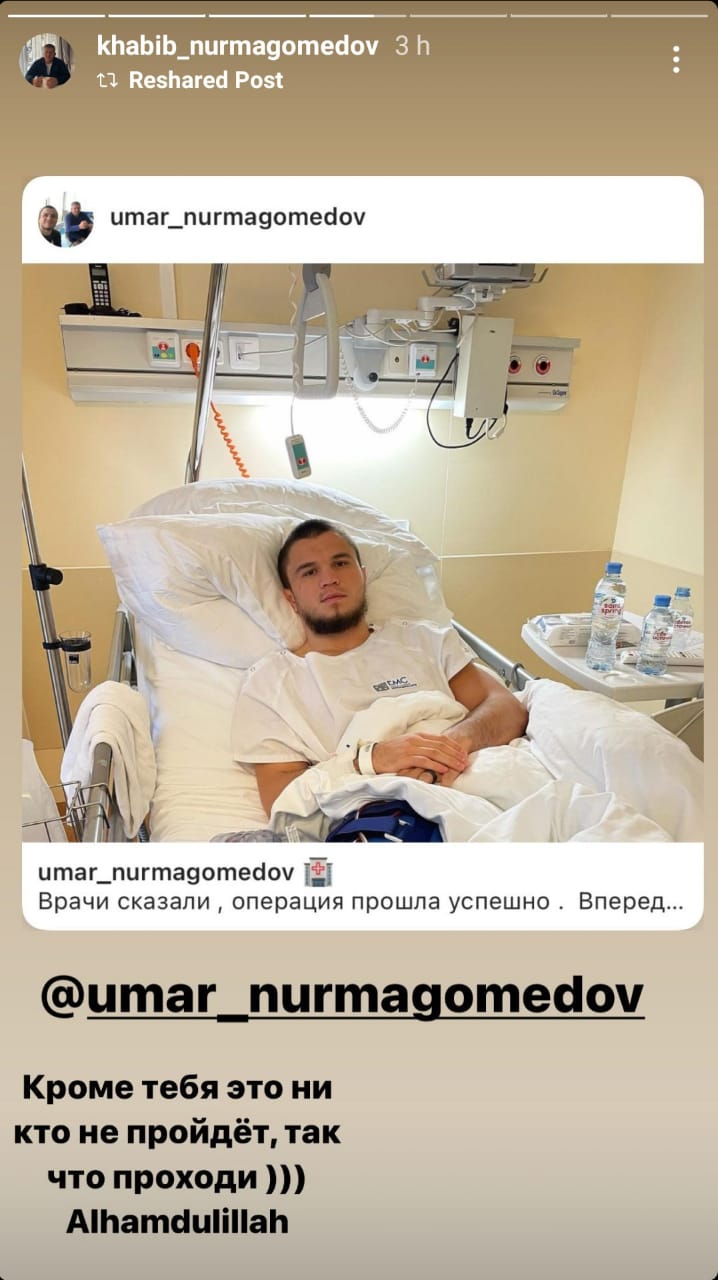 He posted: "The doctors said the operation was a success. 6 months of rehabilitation ahead. Alhamdulillah [praise to God]."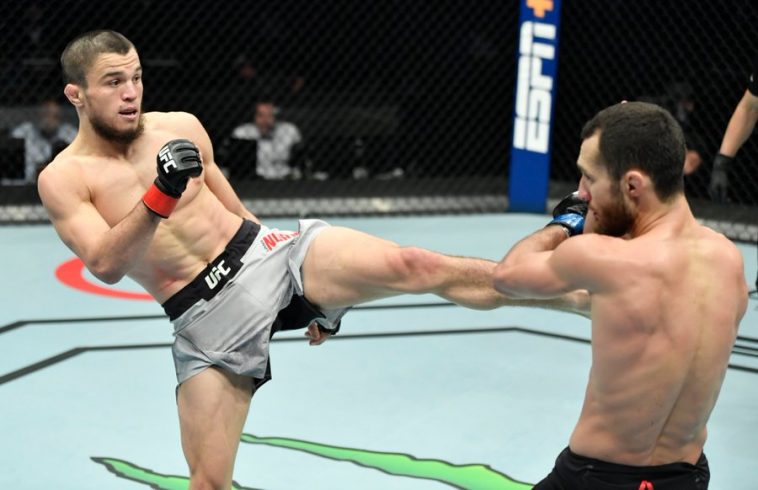 According to Magomedov, Umar tore his ACL. Rizvan did not reveal when and how Khabib's cousin injured his knee. Just a few days ago, Umar was cornering his brother, Usman Nurmagomedov, when he made his Bellator debut on April 2nd and did not appear to be injured then.
Umar Nurmagomedov is the future of bantamweights
His coach Javier Mendez, who also trained Khabib, has high hopes for the UFC newcomer. So much so that he backs the bantamweight to become champion in just two years.
Mendez told MMA Junkie in February: "I've been saying it, in five or six fights.
"I expect him to be fighting for a title, and I believe we're seeing a new champion, 100 per cent. He still has some improvements to make, but he's going to make them. And, yeah, you will be seeing him with the strap in five or six fights from now."
This injury sets Umar Nurmagomedov back as he was looking for a quick turnaround following his successful UFC debut in January. In his first fight in the UFC, Umar defeated a Kazakhstani fighter Sergey Morozov via submission finish in the second round.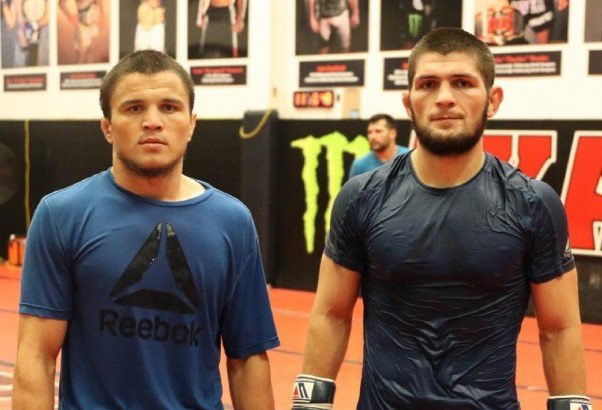 Khabib had told the media after his cousin's UFC debut that "it would be nice to have one more fight in Las Vegas this March.
"If not – we will fight after Ramadan. We have plenty of time ahead of us. Umar is just 25. Two more fights this year would be perfect."
Speaking at an event for Khabib's Eagle Fighting Championship (EFC) in Moscow on Wednesday, manager Rizvan Magomedov said: "If everything goes well, then we're looking at the end of the summer, start of autumn for [Umar's next fight]."
However, if a six-month recovery timeline is accurate, that would likely push a return back until October for Umar Nurmagomedov to continue his undefeated record.
Purchase the UFC merch here.
To bet on an MMA event click here.