UFC women's flyweight champion Valentina Shevchenko has expressed her interest in fighting in a trilogy fight against the current women's bantamweight and featherweight champion Amanda Nunes. Valentina is set to defend her flyweight title against former Invicta FC Bantamweight Champion Lauren Murphy in the co-main event at UFC 266 which takes place this weekend. Valentina hasn't faced much adversity in her UFC career apart from her losses to Amanda Nunes. She has only two UFC losses on her resume and both of them are against Nunes. She has stated on several occasions that she would love to fight the trilogy against Nunes as she wants to avenge her losses.
Valentina is now set to defend her flyweight title for the sixth consecutive time. She is riding an amazing seven-fight winning streak and looks to extend it to 8. But there aren't many challenges left for her so she has some other plans in her mind. Speaking to TMZ Sports, Shevchenko confirmed that she is open to a trilogy fight with Nunes if fate would have it for them. She said that he is focused on her weight division and the challengers ahead but she is always looking forward to avenging those two losses against arguably the greatest women fighters of all time, Amanda Nunes.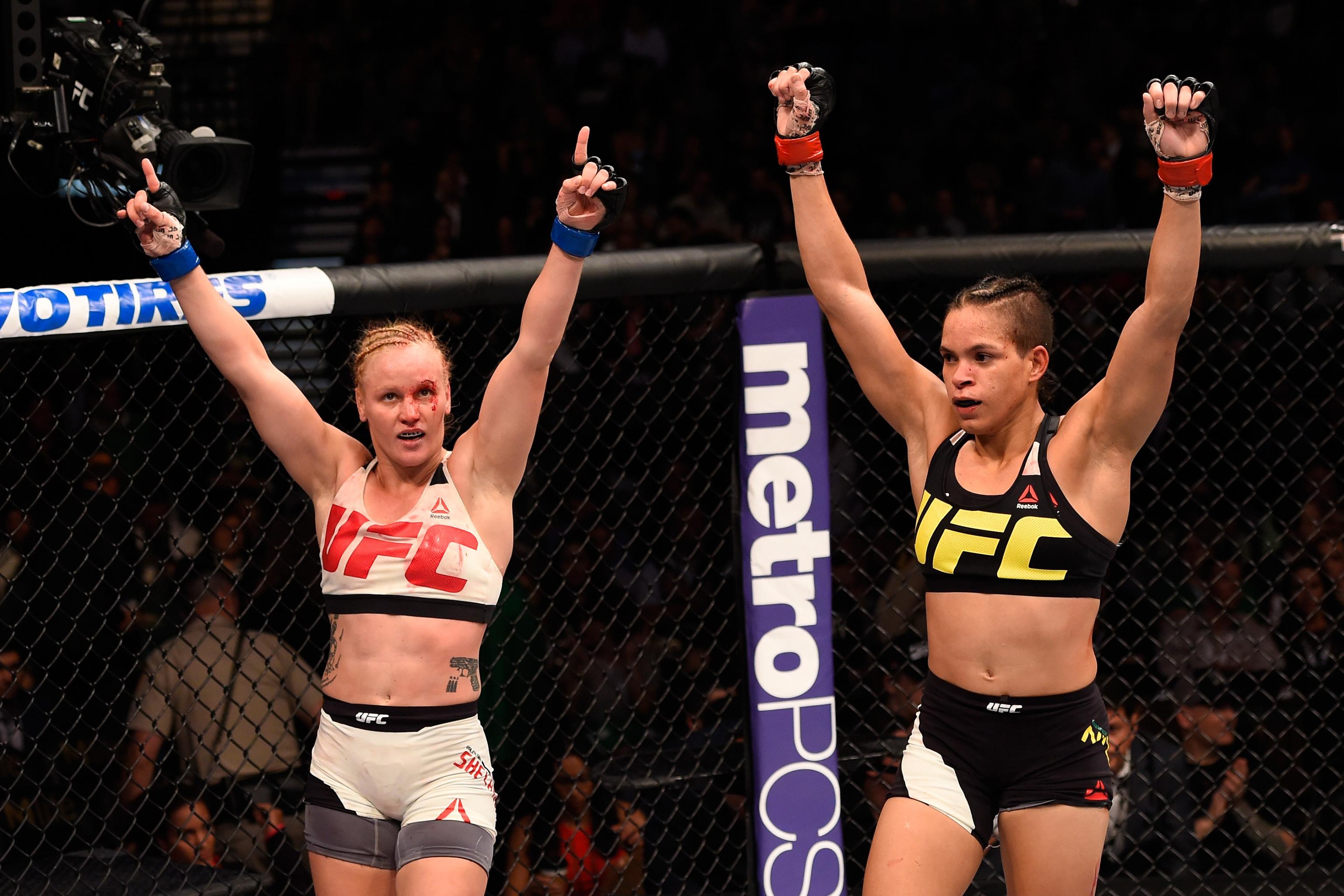 "I think if destiny puts this fight in front of us, most of us gonna do it. I'm kind of focused very much on my flyweight division and I just want to be (a better fighter), and when (the third fight with Nunes is) gonna happen, I'm here," Shevchenko said.
When asked if she gets annoyed by fans and media always bringing up a potential third fight against Nunes, Shevchenko laughed it off and said that it is part of the job.
"This is a part of the business. This is a part of the show," Shevchenko said.
Shevchenko fought Nunes in just her second fight for the promotion. She came in the UFC with just one loss but faced defeat in just her second fight. She lost the back and forth fight to Nunes via unanimous decision. The rematch against Nunes took place at UFC 215 on September 9, 2017. After a very close back-and-forth fight, Shevchenko lost the fight via split decision. Out of 22 media outlets, 10 scored it for Nunes, 10 for Shevchenko, and 2 scored it a draw. It was a very close fight and could have gone either way.
Now if Valentina Shevchenko is successful in defending her title for the sixth time she might be having an opportunity to fight Nunes next. Nunes is expected to defend her bantamweight title against Julianna Pena at UFC 269 in December.
Purchase the UFC merch here.
Click to Predict here.
Download the Fanatics Fantasy MMA app here.