UFC flyweight champion Valentina Shevchenko has again shared her thoughts on the ring girl comments made by former UFC lightweight champion Khabib Nurmagomedov. Recently Khabib made some comments regarding rings girls in which he stated that they don't belong to the MMA community and he considers them as the most useless people in the MMA. Lots of people criticized him for his statements and one of which was UFC flyweight champion, Valentina Shevchenko. She slammed Khabib for his comments and said things in support of the ring girls. Valentina after her latest win over Murphy was asked about the same to which she again replied by taking the sides of the ring girls.
In her previous interview prior to her fight, she stated that rings are an integral part of the MMA community and without them, many things wouldn't be the same.
"They were since the beginning of the UFC, they were since the beginning of everything. And to say they don't belong to martial arts, it's so bad. It's so not right because they are part. And it's kind of like, without all of this, any fighter would not be in the position of where he is right now. If there wouldn't be ring girls, there wouldn't be lights, fans, sounds. It's just boring, it's just boring to see. But all these little details, they fulfill the full picture. That's why there is no discussion — ring girls are part of the biggest promotions, smallest promotions of anything," Valentina Shevchenko told James Lynch (h/t MiddleEasy).
Valentina Shevchenko says Beautiful women's are Decorations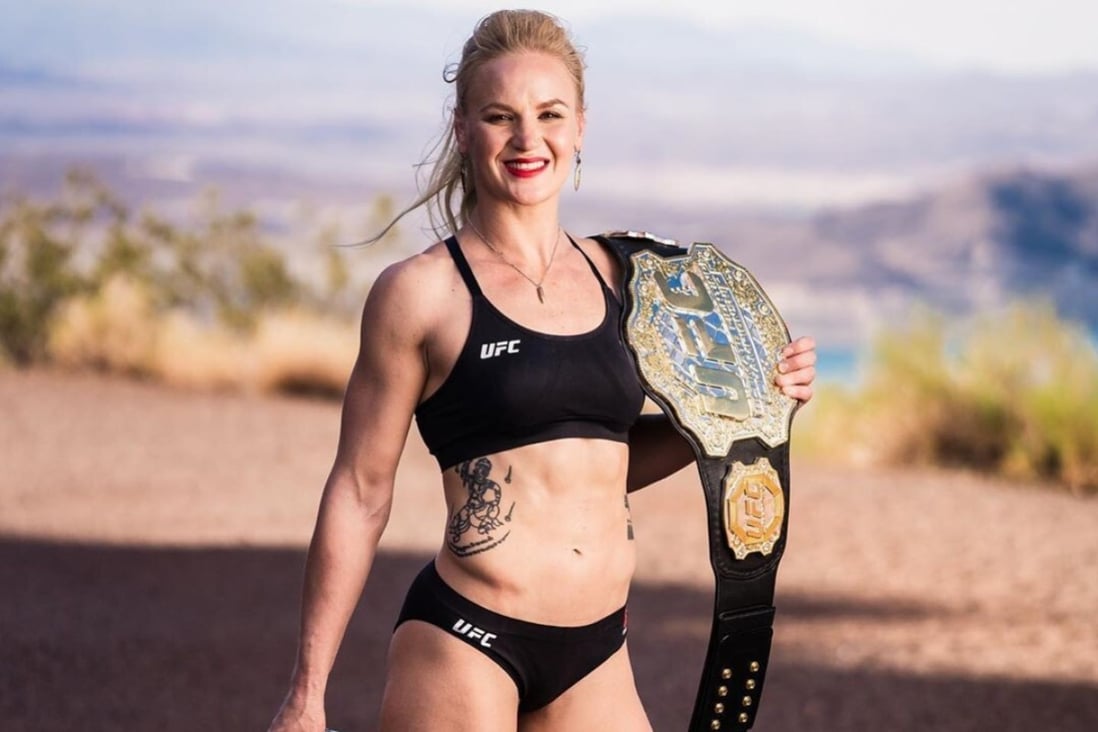 After getting a dominant win over Lauren Murphy, Valentina Shevchenko was again asked to talk about one of the most debated topics in MMA at the moment regarding the ring girls.
Valentina Shevchenko fires back at Khabib for calling ring girls "useless."

"Beautiful women – it's a decoration of any event."#UFC266 | Full video: https://t.co/tQed1ScOp8 pic.twitter.com/vZsRAyVyhB

— MMA Junkie (@MMAjunkie) September 26, 2021
"Beautiful women, it's a decoration of any event. And I want people to know that. No one has any right to say they are useless because they are in the place they have to be. They were here at the beginning, and no matter what even you come to, you will see beautiful women. As a man, everyone enjoys beautiful women, right? They are decorations. This is my message, that beautiful women are a decoration of any event," Shevchenko said.
What do you guys think of Valentina's statements?
With her victory last weekend, the only fight to make next is Valentina Shevchenko vs Amanda Nunes.
HIGHLIGHTS:
Khabib Nurmagomeodv says Ring Girls are useless
Valentina reacts to Khabib's comments
Valentina says beautiful women are a decoration of any event
Purchase the UFC merch here.
Click to Predict here.