UFC's biggest Superstar Conor McGregor has reported that Russian President Vladimir Putin's security had first tested the Proper 12 Whiskey before gifting it to the president. During the FIFA World Cup in Moscow in 2018, Conor Mcgregor was invited as a guest by Russian President Vladimir Putin. During that meeting, Conor McGregor had brought a gift for The President and the gift was none other than the Proper 12 Whiskey which is Conor McGregor's brand. Conor and the President had both posted photos of their meeting and were widely liked by people around the world.
The Notorious' posted the picture on his Instagram and gave this caption for the post.
"Today I was invited to the World Cup final as a guest of Russian President Vladimir Putin,' wrote the 33-year-old," wrote the SBG Ireland fighter.
"This man is one of the greatest leaders of our time and I was honoured to attend such a landmark event alongside him. Today was an honour for me Mr. Putin. Thank you and congratulations on an amazing World Cup," he added.
The post received more than 3 million likes but was met with criticism by some fans online.
After this meeting, Conor McGregor had revealed what exactly had gone down during that meet. He stated that when he gifted the bottle of Proper 12 Whiskey to the President, the security took the bottle and tested the Whiskey first to check if it wasn't poisoned as they can't take any risk surrounding the President.
As reported by the Irish Mirror, McGregor described how, "President Putin's security detail is second to none as I'm sure you know, you don't mess around with Vladimir. So, I gifted the bottle and I gifted it to his security.
"They had to take the liquid from the bottle to make sure the liquid was safe and it was not maybe poisoned or what not and then it was gifted to Vladimir Putin," he added.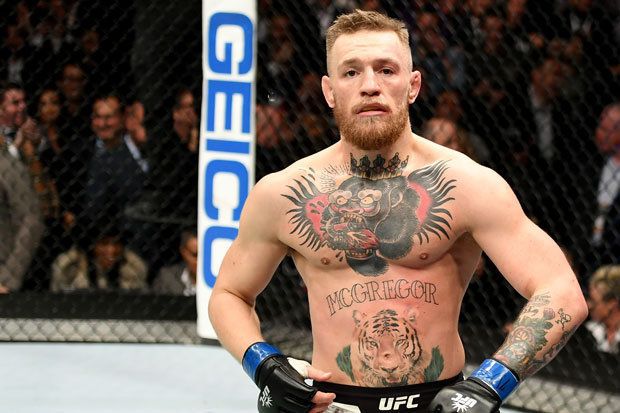 Conor McGregor recently appeared at Bellator 275 and he talked about the lightweight title fight between Charles Oliveira and Justin Gaethje which is expected to take place at UFC 274.
"Is it though? It's not announced. I don't know either, I've heard. Maybe if the man (Charles Oliveira) is wise you will give it a month or two," McGregor said to Severe MMA at Bellator 275. "July seems okay for me, I can't say too early, but if I'm sparring April, May, June, July. I could slap the head of most of these guys by the end of April, you know what I'm saying. My first spar could be a fight."
"It's about time this game gives me respect for my different styles of fighting, my shots downward, my shots upward… People are going to give me my respect," McGregor added.
HIGHLIGHTS:
Conor McGregor talks about his meeting with Russian President Vladimir Putin
Purchase the UFC merch here.
Click to Predict here