WBC President made a statement regarding Conor Mcgregor saying that he is just one win away from getting a shot at the World Title.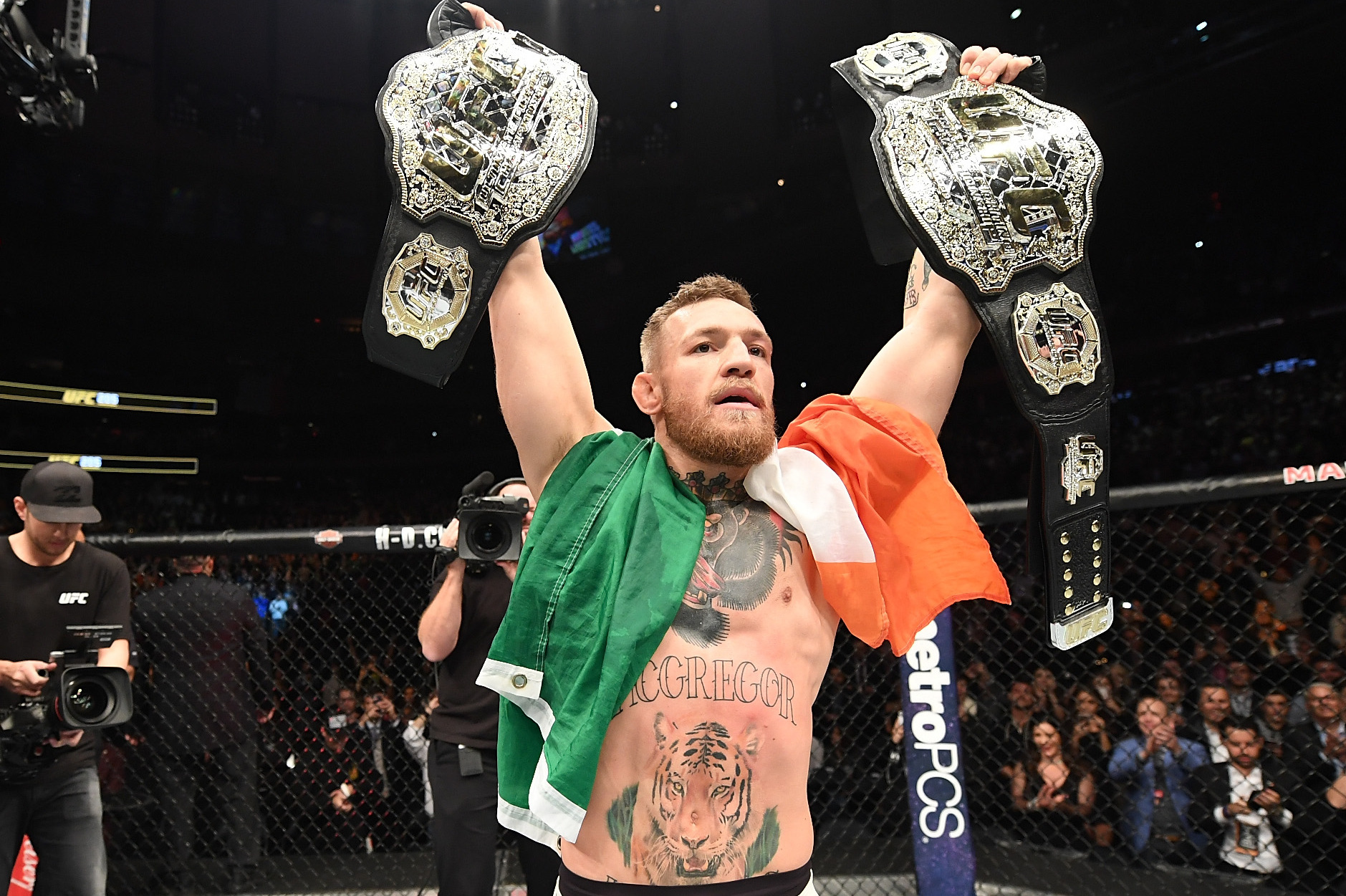 Former Ultimate Fighting Championship (UFC) two-division champion Conor McGregor is just 0-1 as a professional boxer, having been shut down by pound-for-pound great Floyd Mayweather in their crossover fight back in summer 2017. But "Notorious" is still just one victory away from a title shot. That's according to WBC President Mauricio Sulaiman, which shouldn't come as much of a surprise to fans who are intimately familiar with prizefighting.
The Irishman, who is 0-1 as a boxer, returns to the UFC octagon later this month when he faces Dustin Poirier on Fight Island in Abu Dhabi. Victory over his former foe would surely confirm his number one contender status for the UFC lightweight title, though McGregor has always maintained he wants to win a boxing world title before he retires, too. In August 2017, he went ten rounds with Floyd Mayweather in his professional debut and the former two-weight UFC champion would be welcomed back to boxing.
Despite losing that fight, McGregor performed better than most fans anticipated and has been linked to many high-profile boxing matches since, most notably a rematch with Mayweather and a fight with Manny Pacquiao.
WBC President on Conor Mcgregor
While McGregor is currently focused on his mixed martial arts career, he's made no secret of his desire to box again in the future, and Sulaiman believes the Irishman could enjoy a rapid rise to title contention. He thinks a single win is all it would take.
"I would say, he needs to face and defeat a ranked fighter, then he would be eligible to be ranked and to compete for a title," Sulaiman told Sun Sport (via MMA Mania). "We have plenty of examples of Muay Thai fighters, who turned professional in international boxing, and they are eligible to fight for the title.
"We also have amateur superstars like Vasiliy Lomachenko, they come into professional boxing and fight for the title and it's proven it works," he added. "This is not a rookie entering the sport; he has a long history of combat sports, so it's a different scenario of what it used to be in the past."
McGregor is rumored to be fighting boxing legend Manny Pacquiao at some point later this year, and if we're to believe these comments from last fall, Dustin Poirier was handpicked to help "Notorious" prepare for a southpaw like "Pac Man."
A loss against Dustin could prove catastrophic to his plans to box the aging Filipino. It would also eliminate the former champ from the UFC title chase, where multiple lightweight contenders are gunning for the 155-pound strap currently held by Khabib Nurmagomedov.
Conor is confident in his fight against Poirier and has already made his prediction. In true 'Mystic Mac' fashion, Conor McGregor recently gave his prediction for his upcoming fight with Dustin Poirier. Conor McGregor has a history of making accurate pre-fight predictions. The lightweight rematch is scheduled to take place at the main event of UFC 257 on January 23 in Fight Island, Abu Dhabi. After winning the first contest within two minutes at UFC 178, Conor McGregor is expecting to end the second bout even quicker.
In a promotional video for the upcoming UFC 257 "Countdown" show, The Notorious One can be seen saying that he excepts the rematch to end in just 60 seconds. "I like Dustin. I think he's a good fighter. He's even a great fighter. But great is still levels below me. I'll knock Dustin out inside 60 seconds," he stated.
Who will between Poirier and Mcgregor?
Purchase the UFC merch here.
To bet on an MMA event click here.
Also Read:
Dustin Poirier will fight 'Eight' more times before considering retirement